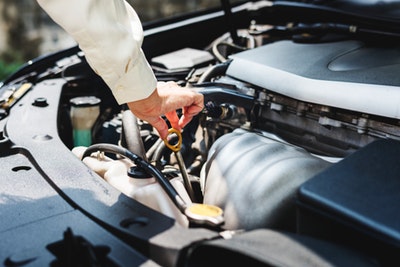 Cars cost money to operate them. There's gas, insurance, and of course, the cost of maintenance. And sometimes, even when you do everything right, your car still needs additional work due to an accident.
Emergency car repair is stressful for people when money is tight. Most people can't live without having a car in their lives which means they need to learn how to pay for car repairs in order to keep using their car.
---
---
If you're stuck in a situation where you need to fix your car but you aren't sure you can pay, there are solutions. Keep reading to learn a few methods to pay for emergency car repair when you're short on cash.
Emergency Car Repair May Be Covered By Your Insurance
Your first step in figuring out how to pay for car repairs is to contact your car insurance company. Especially if your car was wrecked due to an accident or a collision.
Most car insurance companies don't pay for what they consider normal wear and tear but if it's due to a mechanical failure, they may green light paying for the repairs.
Review your insurance policy so you know exactly what is and isn't covered by your policy.
Shop Around
Do some research to locate the best auto body shop in your area. Not all of them will charge the same rates. And not all of them are honest.
Some charge hourly while others will give you a quote based on the extent of the repairs. Ask for recommendations from friends and family and check out any online reviews.
AAA (American Automobile Association) has a ton of discounts and resources you can use to help you save a few dollars and find a highly trained and recommended auto repair company.
Barter With Someone Who is Handy
If you know someone who is good at repairing cars, ask them if they are willing to barter services.
Offer to provide them with a service as an even exchange for the work they do. If you don't know of anyone, you can try using Craiglist or Myneighborhood.com to find people willing to do a barter.
Do It Yourself
If it's not a huge repair that needs fixing, you may be able to do some or all of the work yourself. Check out YouTube to see if there are any videos available to teach you how to do the work yourself.
You may end up picking up a skill that can save you a ton of money over the years.
Basic repairs like changing brake pads, batteries, and spark plugs are easy enough to do yourself if you have the right tools.
Use Your Credit Card
Check to see if you have room to pay for your repairs on your credit card. To ensure you don't end up spending more than you have to, use a card that carries the lowest interest on it.
Then make sure that you keep making monthly payments towards that card (or more often, if you can swing it) so that you don't end up paying more in interest charges for that one-time bill.
Sell Items to Raise Cash
Most of us have clutter in our homes. Since clutter causes depression and anxiety, it's certainly not helping you deal with your current budget crisis.
Unless, of course, you decide to conquer that clutter and sell the items that you no longer use, like or need. There are tons of ways to sell your items.
You can throw a yard sale, sign up for eBay or research online the best sites to sell your items. You may even find money you mislaid or a check or two you forgot to cash when you go through your clutter.
You can also find ways to earn more money with your car. Just make sure it's fixed, first.
Ask Friends/Family for Money
Whether it's a loan or just a gift, if you need money for car repair, you may find that the best way to pay for your car repairs is to ask a friend or family to help you out.
However, make sure you ask properly so it doesn't backfire. Not everyone is comfortable being asked for a loan or an outright gift.
Do your research on how to ask friends and family for money before you approach anyone. You're more likely to get a "yes" and to set up a situation where the relationship doesn't suffer or sour as a result.
Ask the Mechanic If They're Open to a Payment Plan
It never hurts to ask your mechanic or auto body shop if they're willing to allow you to set up a car repair payment plan. Many of them are open to set something up with you.
They'd rather get your business and have you make payments on car repairs than lose out on your business. Ask them if they're willing to do this before the work is done so if this ends up being your only choice, you find a place willing to work with you.
Take Out a Loan
Sometimes, your only option is to look into emergency car repair loans.
There are a few options when it comes to loans to pay for car repairs. A payday loan may work well for you.
A title loan is another option, especially if you have a poor credit score. Read this page to learn everything you need to know about how title loans work.
In many states title loans are unregulated. Make sure you understand what the APR is and choose the best emergency car repair loan that works for your needs and your budget.
However, remember that many loans come with a very high-interest rate. Make sure you know and understand the rates and that there's enough money in your bank account to pay back your loan by the due date.
Keep Learning
One way to ensure you can always pay for emergency car repair is to set aside a little each month in savings. However, that's not always possible.
That's why it's so important to learn as much as you can about cars and car maintenance. You can save a ton of money by learning how to do your own maintenance and repairs.
And when you know what you're doing, you're less likely to be ripped off when you do need to pay someone for repairs. Especially when it's on something really expensive like your engine.
We can help. Click here to learn how to fix automotive engine problems.
---