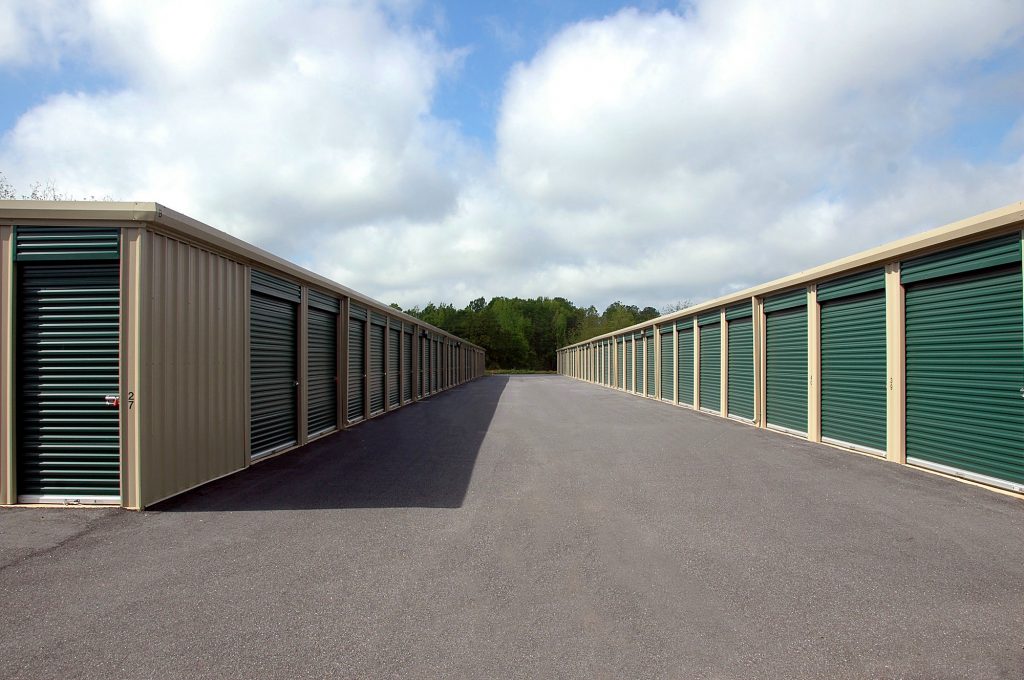 Looking into getting a storage unit for your vehicle? There are a lot of considerations that need to be made to ensure that your vehicle fits and is stored properly while in a storage unit.
We'll cover what vehicles can and can't fit into a 10×10 storage unit, as well as cover what you need to know when deciding between storage units for your vehicle.
---
---
Old Vs. New Car Models
It's no surprise that cars today are built differently than their predecessors. With these differences come increased technology, performance tools, and of course safety equipment. 
No, all that extra metal and plastic isn't for show. Statistically speaking, larger vehicles perform far better in collisions with other vehicles than smaller models.
Take into consideration the year of your vehicle and confirm its size specifications before renting or purchasing a storage unit for your car.
Sedan Sized Vehicles
Let's take a look at the classic Ford Mustang. In 1965 the Mustang had a length of 182 inches, roughly 15 feet. It was 68 inches wide, and 51 inches tall.
Compare this with the 2015 Mustang. The 2015 model is longer, by about half a foot, taller by four inches, and wider by over seven inches.
If you've got a classic like this, you're not going to be able to fit it into a 10×10 storage unit. You'll need to search for self-storage unit sizes that are longer. 
An ideal storage unit size would be 20-feet long, with 10 feet being the minimum width you want. See, while the car will fit, opening the door will leave you with minimal space to hop out.
Mustangs are often thought to be 'long' vehicles, with large engines taking up the bulk of space under the hood. What about something like the Honda Civic?
As it would happen, the 2022 Honda Civic is close in length to the '65 Mustang, coming in at 184 inches. Its width is a reasonable 70 inches and rides higher than both Mustangs at 70.9 inches.
As you can see, even if you needed to store your Civic for a time, you'll need the larger storage unit.
Big and Small: Trucks and Smart Cars
The Ford F-150 has remained America's top-selling truck for over 44 years. Those high sales reflect in the F-150's large size, which for the 2021 model is 209.1 inches.
That's 17 and a half feet. If you're catching a trend here, it's that most non-commercial motor vehicles fall between fifteen and twenty feet. Unless of course, you own a Smart Car, which sits at a teeny 106 inches long.
For those keeping track at home, that's shy of 9 feet long. In which case you could opt for the smaller storage space.
And if you're looking for vehicle storage units but aren't sure what size is right for you, you can always measure your own vehicle, take the measurements to a storage unit company, and measure for yourself if it'll work.
Invest in a Storage Unit
Whether you have a special vehicle you wish to keep safe, or maybe you're traveling for a while and want to keep your car safe, investing in a storage unit is a safe and smart idea.
Checking storage unit sizes before starting a rental is important. For most vehicles, a 20Lx10W storage unit will work. And make sure the unit is tall enough to store your vehicle too.
If you like this blog post and want to keep your ride in tip-top shape, check out our others on car repairs, maintenance, and more.
---