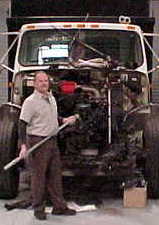 This auto repair news section is growing quickly. The page is a collection of car repair articles and information pulled from technical service bulletins.
This stuff is made available to professional auto mechanics or industry insiders to notify them of trends and common issues.
---
---
The information from these articles is collected from a variety of trade publications and specialized automotive magazines.
The topics selected are interesting to not only do it yourself auto mechanics, but also to automotive consumers trying to get their car fixed right the first time.
I learn something new every time I research one of these bulletins and look forward to sharing my perspective.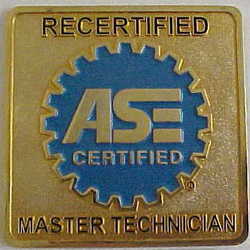 As an ASE certified master technician I receive my share of automotive trade publications.
Also as a lead Mechanic for a major government fleet, I am notified in advance of things that will affect the health and welfare of our diverse fleet of vehicles.
I will not waste your time with posts already in the news or common knowledge. Some of the subjects discussed below may seem offbeat.
Give the article a read anyway, you just might find it helpful. Learning about the problem could help someone you know that operates a specific car or truck. I hope to add new car repair articles about twice a month.
I will continue to scour through the automotive trade publications and technical service bulletins to find the offbeat stories, yet interesting to large groups.
Of course reading these car repair stories, gaining a full understanding of the subject and the solution, then converting them into my own words is a time consuming activity.
I have a bunch of examples below for you're reading pleasure. Also remember that I'm not a professional writer so some patience will be needed and is greatly appreciated.
I'm just an auto repair mechanic from Florida that likes to talk about automotive news and cars in general. Give this page a bookmark or share it with a friend. Come back to check for new articles on interesting subjects.
Top Auto Repair News Articles
if you have an LS V8 like a 5.3 L or 6.0 L in a GM car or light truck, you'll probably run into a defective knock sensor at some point. See how to diagnose and repair Knock sensor problems.
When anti-theft systems malfunction they can leave you stranded with a no start situation. See how to repair or by-pass the security light problems on GM cars.
Many Ford truck owners are running into problems with spark plugs. This review of a technical service bulletin talks about the specific issues with Ford Triton spark plug replacement.
Not to pick on Fords but here is an article that talks about their biggest recall to date. In fact millions of automobiles have still not had the Ford cruise control recall done. Lets throw a Mazda Technical Service Bulletin in for good measure. This one talks about a Mazda check engine light. The tire pressure alert system is now standard equipment on all new cars and light trucks. People are having problems during and after tire service. Learn what can go wrong and what to look for when your tire pressure warning light is on.
Failure of General Motors fuel pumps and repeat failures of replacement pumps is a wide spread problem effecting millions of vehicles. The cause has been identified and resolved in this service bulletin about Chevrolet fuel pumps. Diagnosis and repair of ABS lights is within reach for some DIY auto repair mechanics. This next article gives you the scoop on wheel speed sensors failures and a technical service bulletin for the repair of Ford ABS lights. ABS and TCS warning lights on older Gm vehicles. These diagnostic techniques can be applied to solving wiring problems on many older cars. This is a complete review with pictures, of a bulletin issued on a 95 Bonneville in reference to repairing abs problems. A technical bulletin came out on premature brake wear on ford trucks. I have seen this on other vehicles as well. Learn about what to look for when replacing any but especially ford rear brakes.
My shop started having trouble with oil leaks on Dodge and Jeep vehicles. This Factory technical service bulletin saved the day and the lessons learned can be applied to many if not all engine oil leaks. Hunting down the cause of blown fuses especially if it is intermittent can be a difficult task. Let me show you a short cut I used to fix a common problem on a Chevrolet 1500 pick up that had this blown fuses problem. Serpentine belt replacement is a good do it yourself auto repair that can save time and money. This is unless you have a Chrysler V6 from the mid to late 90's. See why I was having comeback problems with a Town and country and the causes of Chrysler serpentine belt problem. Finding a rattle is one of my least favorite tasks. But these noises can drive you nuts if you spend time in the car. My friend had a hard to find rattle in his dash. see the solution to this Saturn rattling noise.
Learn more about the Mechanic that built this auto repair news website on the homepage. Find out why he thinks some people can do their own car repairs at home. See how to get auto repair questions answered.
Watch a video and read some information on the latest online automotive troubleshooting programs now available.
---