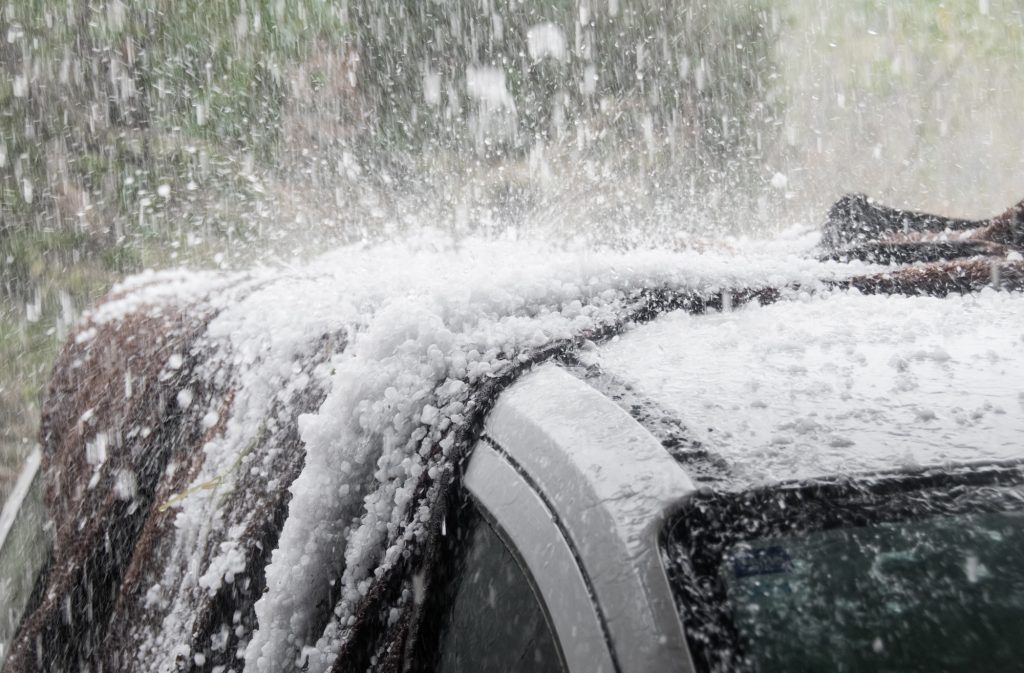 Over 7 million people experienced hail damage in 2019.
The cost of hail damage repair can be extensive depending on how devastating the damage is. But how do you know when you're paying too much?
---
---
If you think your car has hail damage, keep reading to learn more about hail damage repair prices.
Signs of Hail Damage
Sometimes it can be hard to see the signs of hail damage. Here are some possible signs of damage:
Dents of differing sizes
Broken windows, glass, or mirrors
Water pouring in or damaging the seats
Chips or cracks in the paint
Side mirrors knocked out of place
If you're unsure as to whether or not your car has any hail damage, you can call your insurance agent to inspect it.
Hail Damage Repair Cost
The cost of repairs depends on a few things.
First, the extent of the damage. The more damage you have or the larger the dents, the more expensive the repairs will be.
If you have insurance, your insurance company will provide you with your deductible, and that will vary according to your plan. If you don't know your deductible, contact your insurance company.
Also, the cost of hail damage repair will depend on the type of method that's used to repair your car. You may need paintless dent repair or from a body shop. Paintless dent repair aims to push the dents out, while work from a body shop fills in the holes or dents.
While you may be able to repair hail damage yourself using certain types of tools, it's not recommended. The experts at body shops understand car bodies and know the best ways you fix your dents without damaging your car further.
Generally speaking, small dents may run you about $50, while larger jobs can run well up to $1,000 or more.
How to Fix Hail Damage
When you realize your car has hail damage, what are the steps you need to take to get your car in great shape again?
First, contact your insurance company and find out details about your coverage. They will recommend a body shop they work with and you'll get your repairs done there. File a claim with them if you need it.
Next, call the body shop and schedule your appointment for a quote or estimate. Call around if you can to find the best estimate.
Once you're decided on a body shop, schedule your appointment for repairs.
Should Your Really Fix Your Hail Damage?
It might be tempting to forgo repairs because of cost, but hail damage doesn't just ruin your car cosmetically.
If you're thinking of trading your car in or selling it, hail damage is going to devalue your car fast. Hail damage might also become worse or rust over time, and if there's continuing damage, it will cost you more.
Hail Damage Repair
The cost of hail damage repair is worth it to protect the safety and value of your car. When you catch the hail damage early, you can save yourself some money.
Do you want to learn more about cars? We've got you covered! Visit our website today to learn more!
---