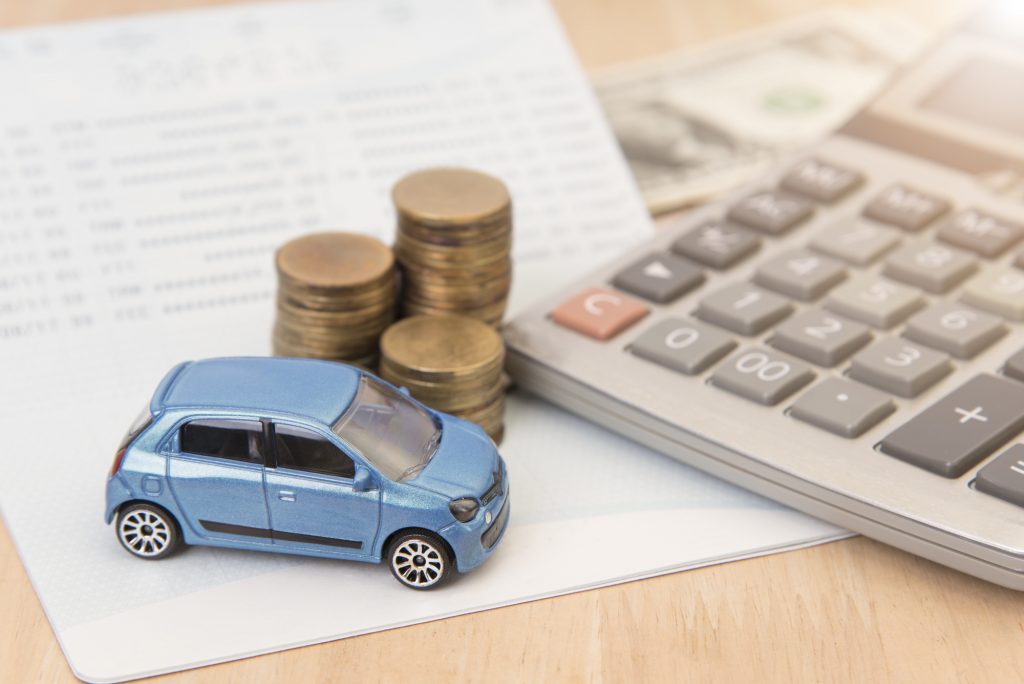 If your car broke down today and you had to pay for an expensive car repair to be made to it, would you be able to foot the bill?
According to a 2017 AAA study, more than 30 percent of Americans, or roughly 64 million people, wouldn't be able to pay for an unexpected car repair in cash.
---
---
If you ever find yourself in this unfortunate predicament, you should know that you do have options as far as paying for emergency car repairs is concerned. You just need to know how to pay for car repairs with no money.
It'll help you and your car get back out on the road in no time. Check out some of the options available to you below.
See If Your Car Repair Is Covered by Your Auto Insurance
The first thing you should do when you learn that you need to have a car repair done is contact your auto insurance company about it. If the car repair is a direct result of an accident or vandalism, your auto insurance policy may cover the cost of the repair that needs to be made.
You will need to pay a deductible in most cases, even if your auto insurance company agrees to pay for the car repair. But often times, your deductible will be just a fraction of the total cost of the repair, so it'll save you a lot of money in the end.
There is, of course, a chance that your auto insurance company will say the car repair you need to have done isn't covered by your policy. But it never hurts to ask your auto insurance company if they can cover your car repair before you agree to have the repair done.
Borrow Money From a Family Member or Friend
Lending money to family and friends is usually a very bad idea. But if you find yourself in a real bind and don't have the money to pay for an auto repair, you might want to speak with a family member or friend about floating you a loan for a few weeks.
If you decide to go this route, you should have a repayment plan in mind right from the very beginning. Otherwise, you could end up straining your relationship with your family member or friend if they agree to lend you money and you don't pay them back in a timely fashion.
Use a Credit Card Responsibly
Americans are carrying around more credit card debt today than at almost any other time in U.S. history. The average person has almost $6,500 worth of credit card debt.
With that in mind, you might not love the idea of using a credit card to pay off an expensive auto repair bill. But if you have access to a card with a low-interest rate, you might want to at least consider using it to pay for your auto repair.
Just make sure you know how you're going to pay down your credit card debt once you pay for the auto repair. The last thing you want to do is end up taking several years to pay the repair off and rack up hundreds or even thousands of dollars in interest fees.
Apply for a Loan
If you don't like the idea of using a credit card to pay for an auto repair job, you can always apply for a loan. More often than not, a personal loan will have a much lower interest rate than any credit card will, which will save you a ton of money over the long run.
There are even loans available for people who don't have great credit. Loans for bad credit will help you get your hands on cash quickly so that you can pay off your auto repair bill and get your car back right away.
Work Out a Deal With an Auto Repair Shop
If you're really desperate and can't seem to find a simple solution for paying off an auto repair bill, contact the owner of an auto repair shop and see if you can arrange a deal.
In some cases, an auto repair shop might allow you to pay for a repair over the course of several months. In others, an auto repair shop might make a repair to your car in exchange for your services.
If, for instance, you work as a web designer or a marketing specialist, you might be able to offer up your expertise to an auto repair shop as payment for the repairs you need to have made.
Get creative and let an auto repair shop know that you have something more valuable than money to offer to them.
Use Public Transportation While You Save Money
If you've exhausted all your options and still can't find a way to pay for your auto repair, consider using public transportation for a month or two while you save up the money you need to get your car fixed.
This obviously isn't the most ideal option, especially if you've never had to use public transportation much in the past. But riding the bus or taking the train for a little while won't be the worst thing in the world. And it'll help you save up the money you need to pay off your car repair bill in full.
Find Out How to Pay for Car Repairs With No Money Today
By learning how to pay for car repairs with no money, you can give yourself plenty of options and get your car back sooner.
Whether you decide to borrow money from your parents or take out a loan, you'll find that there are ways to pay for car repairs. The key is to find a way to avoid falling too deep into debt in the process. As long as you do that, you won't have to worry about a single car repair knocking you off your feet.
Want to find out more about making repairs to your car? Check out some auto repair tips that will keep your vehicle in great condition.
---