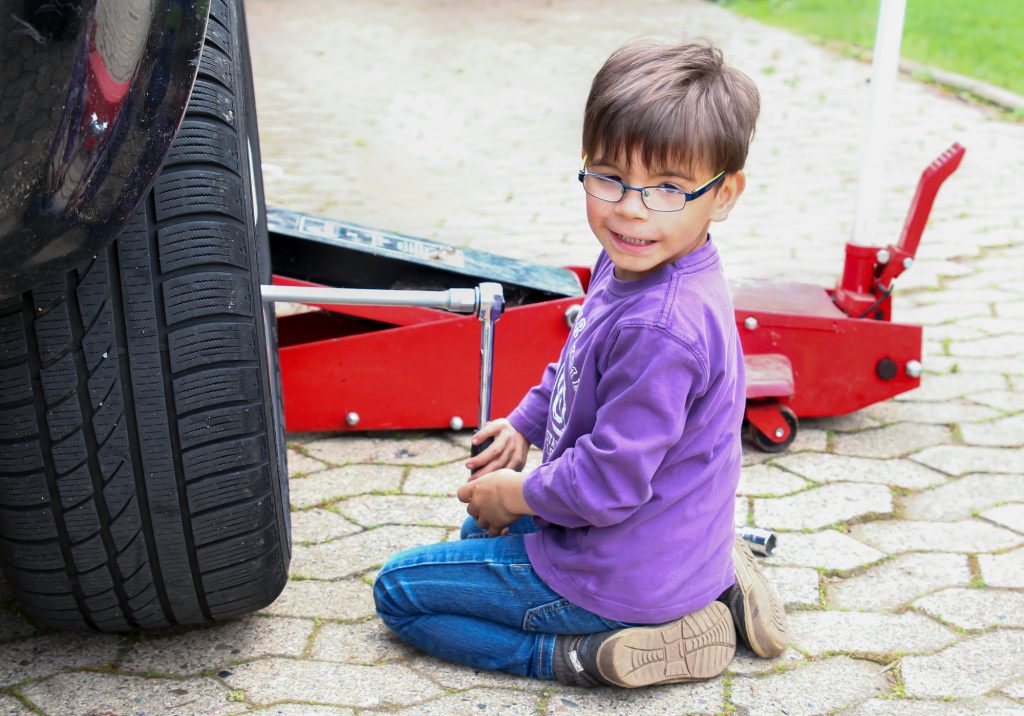 In America, the average person spends $1,186 per year on maintenance for a new vehicle. Some of these costs can easily be reduced if you spend some time to learn how to do simple upkeep and repairs yourself.
---
---
If you get over the initial fear of permanently ruining your car (which more than likely will not happen), you can pick up a new skill, make your car last longer, and potentially save yourself some money!
Here are 5 easy car repairs that you can do yourself at home.
Getting Rid of Old Brake Pads
Old, worn down brake pads can cause car accidents and harm.
Make sure to routinely check that these are in working order. If not, you will want to invest in new brake pads that are an easy DIY car repair.
Don't worry, replacing these can be done without any specialized tools!
An Oil Change Is One of the Easy Car Repairs
It is so easy and tempting to just take your car into one of those 5-minute oil change places that seem to be on every corner of a busy road.
Remember to wait until a few hours past until you are ready to change the oil. This will make sure the car is not too hot and has cooled down from being on and running before you start.
Some tools you might need to complete this repair maintenance are:
Wrench
Oil Filter
Replacement Oil
Ratchet
Funnel
Oil Container
The good news is that most of these tools should be able to be found in your garage toolkit.
New Spark Plugs
New spark plugs can be purchased at an automotive shop. Replacing these when needed will help the car drive smoothly and improve the fuel consumption.
This is an easy, cheap, and fast fix that you can complete without a ton of mechanical skills.
Don't forget to also check the plug wires while you are down there as they might also need to be worked on.
Replacing the Air Filter
Did you know that a clogged air filter can decrease the cars gas mileage and overall power?
Learning how to replace the air filter will mean there is one less reason to take your car to the shop.
This quick can do wonders for the performance of the car. You can actually download manuals for your particular make and model for easy do-it-yourself car repairs like this to learn from and implement.
Replacing a Drive Belt
If your car is loudly squealing when you start up your car, odds are that you need a new drive belt. Your current drive belt is probably worn down or it might even be broken.
The drive belt might also need adjusting by tightening it. While you are replacing the belt, make sure to take a look at the pulleys because there might be built up dirt or even old rubber.
This is an important element of your car that can control things such as power steering and battery charging so it needs to be taken care of once you starting hearing the warning signs.
All You Need Are the Right Resources
These easy car repairs can make a dramatic difference in how much you pay for vehicle maintenance every year.
Think of YouFixCars.com as your one-stop shop inside a mechanics toolbox for automotive assistance.
Take a look at our website for other DIY car repair advice and resources.
---