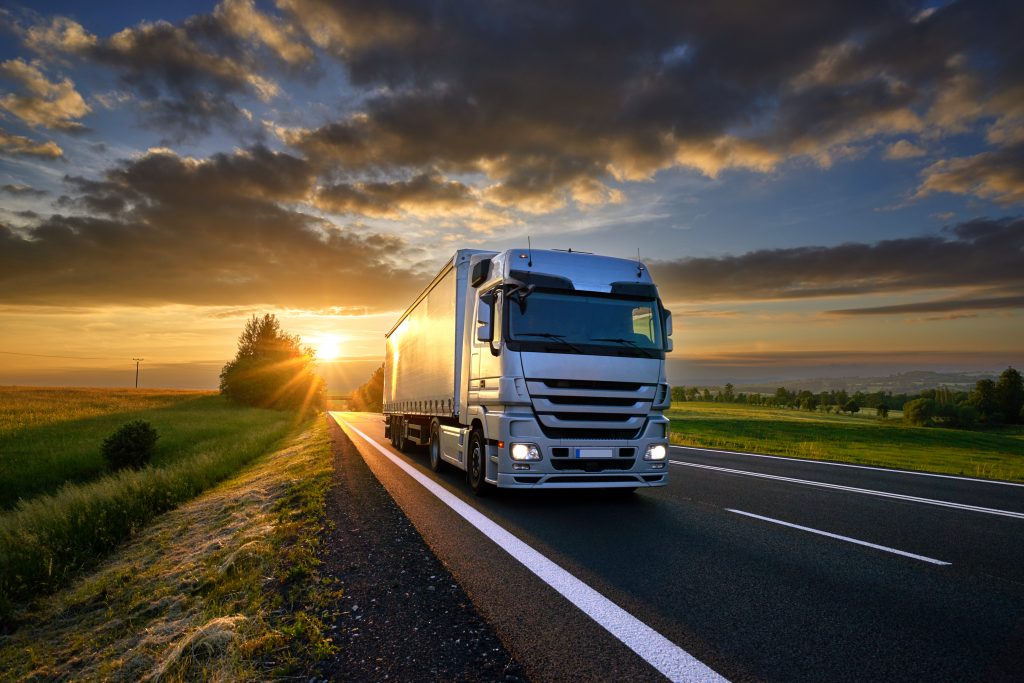 There are more than 3.5 million truck drivers in the U.S. today. But the trucking industry is always looking to hire more.
At the moment, the truck companies scattered across the country have about 60,000 open trucker positions. And that number will likely triple—yes, triple—within the next 7 years.
---
---
If you think you have what it takes to live the life of a trucker, it could be a lucrative career for you. Here are 8 newbie truck driving tips that can get you off to a great start and lay a solid foundation for your trucking tenure.
1. Get the Proper Truck Driver Training
There are some truck drivers who spend time in truck driving school prior to taking their CDL test. There are others who learn how to drive a truck from those in the trucking industry.
No matter which approach you take, it's important to obtain the proper training before you get behind the wheel of a big rig. You'll learn a lot when you're out on the road hauling loads, but taking a training course or working with an experienced trucker will also benefit you in a big way.
2. Make Safety Your Top Priority
Truck driving might not seem like one of the most dangerous jobs in the world. After all, you spend most of your days sitting in your truck driving around when you're a truck driver.
But there are about 1,000 truck drivers who die every year as a result of accidents that happen out on the road. There are also about 500,000 truck accidents that take place on an annual basis.
Do whatever you can to make the road safer when you're on it. From using your mirrors to getting out of your truck and looking behind you before backing up, you can prevent senseless accidents and protect both yourself and others.
3. Learn to Maintain Your Truck
As a trucker, you don't need to know everything about maintaining and repairing trucks. But it'll help if you know how to make repairs when you're out on the road. You won't have to sit around waiting for help if something goes wrong with your truck.
Familiarize yourself with the ins and outs of the truck that you drive most of the time. Educate yourself about the different parts in your truck and how they work. Click for more info about some of the products you'll need to know about.
4. Take Every Load You Can Get
There are going to be times when your employer offers you a load and tells you that you can take it or turn it down if you want. Do yourself a favor and take it every time.
Even if you don't feel like taking a load at that particular time, it'll show your commitment and dedication to your job. Your employer will call on you first the next time they have a big load that needs to go across the country, which will pay you handsomely and show others that you're a trustworthy trucker.
5. Always Be on Time!
Truck driving is a lot more stressful than you might think it is. Reason being, you're in a constant race against the clock as you work to get shipments to where they need to be in a timely fashion.
Find ways to make sure you're always on time. You can do it by:
Investing in a high-quality GPS system for your truck, if it doesn't come with one already in it
Becoming friends with fellow truckers who can help you get around traffic jams, speed traps, and more
Staying in touch with your dispatcher at all times about any changes with deliveries
Driving responsibly to avoid getting pulled over by Johnny Law
Limiting the number of long breaks you take throughout the day
Earn a reputation for being the type of person who is never late. It'll pay off for you as you work your way up the ladder.
6. Do Your Best to Eat Right
There are hundreds of truck stops all across the country, and just about all of them contain nothing but fast food joints. Most truckers eat like crap each and every day, which is why so many of them are overweight.
There is almost no getting around eating some fast food when you're out driving a truck. But there are many truckers who will bring a Crock-Pot along for their adventures and cook right in their truck.
This is a great way to save money when you're hauling a load. It's also a great way to watch your weight and make yourself more comfortable while you're driving.
7. Work Out Whenever You Can
Fast food isn't the only thing that makes truckers overweight. A lack of exercise also does it to them.
As a truck driver, you're not going to have a ton of time to hit the gym. You'll be pressed for time more often than not, which means exercise won't be much of a priority.
But you can find little ways to get exercise. Try doing stretches outside your truck or going for walks when your truck is at a truck stop. This will get the blood circulating in your body and prevent you from packing on the pounds on the road.
8. Take Photos of Your Travels
One of the biggest benefits of being a truck driver is getting to travel and see things you wouldn't see otherwise. Take advantage of this and take photos of every place you go. You'll look back on them fondly one day when you're a seasoned vet.
Use These Truck Driving Tips Early and Often

These truck driving tips will help you jumpstart your trucking career. They'll also make you a better employee and earn you promotions and raises.
There are so many opportunities for newbie truckers to make a big splash in the industry. Seize whatever chances come your way and use them to get ahead in life.
Read our blog to learn about the trucking laws you'll need to keep in mind when you're a truck driver.
---