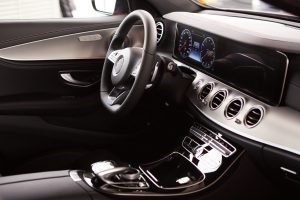 How do you know a car is "the one" for you?
Finding the perfect car can be almost as tricky as finding the perfect partner. There are seemingly endless factors to consider.
---
---
It is important to remember that no matter how stressful picking a car can be, it is important to remember that there is a perfect car out there to fit your unique lifestyle.
No two people live exactly the same way as you, and a car the seamlessly fits into your life is important in years to come.
The best thing you can do is take time to research all of your options and proceed with caution.
Read on to learn how to find your perfect car to fit your lifestyle.
The Car's Purpose
The first step in car-discovery is asking what the car is for, and how it will assimilate into everyday life.
Who will it drive? Where will it go?
Overall, you want to think about what the underlying purpose of the car is, and what value you hope it will bring into your life.
This will help you decide what factors are most important to you. If the car will be used to transport children to and from school, it may be best to consider safety and child-friendly features.
On the other hand, if the car will be used for you to drive to work and other activities, you may only need to consider your preferences,
Once you have decided how it will be used, it should be easier to eliminate a few cars from your list.
Where You Live
The area and city you live can play a huge role in determining your needs. The simple basis of this consideration is whether you are from a rural or urban area.
This is important because it will change the amount you may need to travel in the car you are purchasing.
It also helps determine exactly how much it will be used. It isn't a good idea to plan for a car to take you to and from work if you prefer to walk.
As well, consider other options such as public transit in some situations. A more economic car may be better if it would not be used as often.
Where You Work
The location of your job and the type of work you do also can influence the type of car you need.
If you work from home or work remotely often, then your car may be used more often for recreation than for work.
Therefore, it may be better to pick a perfect car that encourages the type of recreation that you enjoy.
For example, if you are an avid outdoors lover, a Jeep may benefit the hobby of hiking or camping.
How to Find the Perfect Car
It's important to have resources in place to help you pick the best car for you and your household.
The internet has become an excellent platform to discover the perfect ride in our technologically focused world.
House of Cars is an excellent option to begin your search and considering different car options.
Learn more on their website, and keep a close eye on changing inventory for your next car.
Check out our blog to learn more about auto repairs and car maintenance once you find the car for you.
---