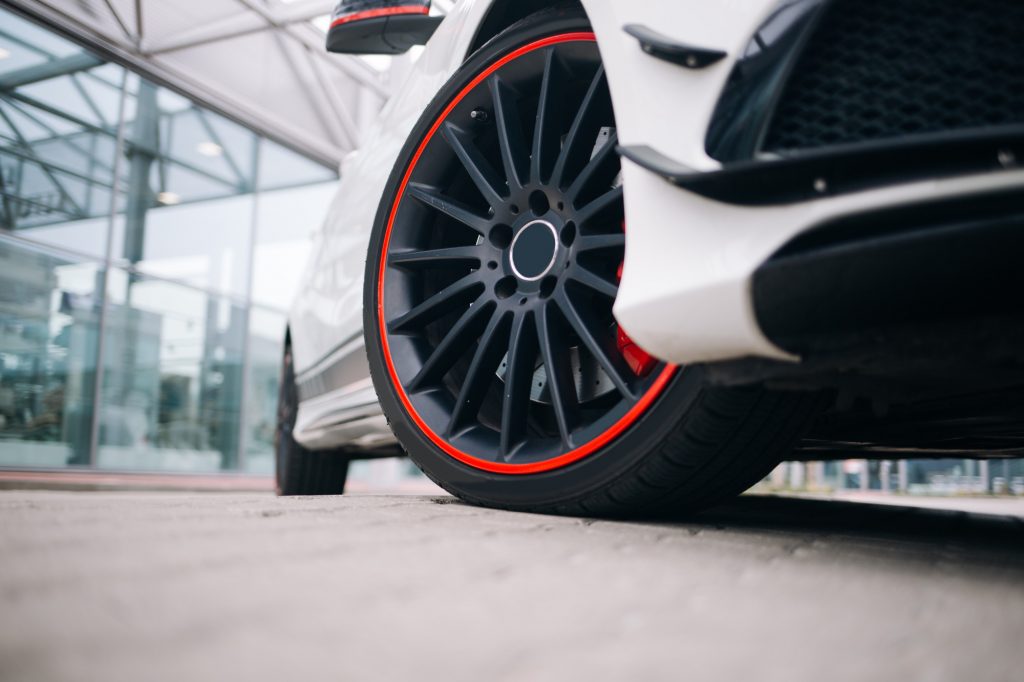 For many people, a car is their second biggest investment—outside their home, that is. 
Like with any investment, you want to keep it maintained and preserve its value for years to come. Cars are not only a reliable form of transportation, but they are a great way to show off your personality and style through different upgrades.
---
---
You don't need to shell out a ton of cash either. We have a list of the top ten best cheap car upgrades you can do to your vehicle. Read on to find out what they are.
1. Remote Starters
If there's one thing that's sure to make you feel next-level cool, it's a remote starter. Install a remote starter kit on your car, and you'll be able to start the engine before you walk out the door.
You'll also be able to warm up the engine and crank up the heat during the winter so you'll have a comfortable driver's seat to get into. During the hot summers, you'll be able to turn on the air conditioner so the interior will be nice and cool by the time you get it. 
This is one of the best cool cheap car upgrades, sure to make you feel like a celebrity when you hear your engine purr from afar.  
2. Window Tint
If you're looking for a car upgrade that is both great for preserving the longevity of your car and is aesthetically pleasing, you should be looking into window tints. 
For starters, you'll be able to block harmful UV rays from the sun that would otherwise damage your eyes as well as the interior of the car. You'll be a lot more comfortable making those long commutes on sunny days.
The tint will also help keep your car cool on those sweltering summer days. That's right, you won't have to deal with the sweat and stickiness as much, and the air conditioner can stay off. 
Also, let's be real. There's something cool about tinted windows. It's like putting on sunglasses on your car.
If you're looking for some solid window tinting and body wraps, solarshadewindowtint.com is where it's at. 
3. Basic Tune-Up
If you're interested in optimizing your vehicle, you'll want to tune up your car. This doesn't involve purchasing bolt-on parts, so it's a simple and cheap upgrade you can do. When you do regular tune-ups, it ensures that your car will run smoothly.
Even if you don't have too much experience, any average car owner can do a basic tune-up. You'll want to check essential vehicle systems for wear and ensure that the engine oil, brake fluid, and coolant levels are topped up to their proper levels.
4. Premium Oils
Another way to squeeze the best performance out of your car without draining your savings is to use the right kind of oil and fluid. When you make the switch from basic oils and fluids to premium ones, you'll quickly notice the advantages. 
Synthetic oils are made to last longer between oil changes, offer better protection than other oils, and withstand extreme temperatures. It's an effortless switch that is sure to keep you and your car happy for years to come.
5. Performance Spark Plugs
Another cheap upgrade that will increase your car's performance is replacing your spark plugs with iridium ones. These are more resistant to wear and have better firing efficiency and electrical conductivity than the standard plug.
This ensures that there is less risk of a misfire that can damage your engine. If you're using high-octane fuel, it's recommended that you upgrade to iridium spark plugs.
6. Interior LED Lighting 
Yes, interior LED lighting isn't the most practical cheap car upgrade on the list, but it will definitely make your car more unique. You probably know someone whose car interior is completely decked out with all kinds of different colors. Well, it doesn't take too much work or money to implement that to your vehicle.
Try to use them sparingly and tastefully, unless you're going for a light-show type of look. 
7. Alloy Wheels
Reducing the unsprung weight of your car increases its performance and handling. One of the most popular car upgrades is to reduce that unsprung weight by changing stock wheels with lightweight alloy rims. They weigh 40% less than steel which is a notable weight reduction. 
8. Cold Air Intake
If you want to enhance your engine's airflow and improve performance, you'll want to replace your intake air filters. Naturally-aspirated engines run better on cold air. 
You'll want to seek a professional for this since swapping your stock intake with a cold air intake can negatively alter your vehicle's performance. However, this only happens if it isn't done properly.  
9. Seat Covers
Another stylish and functional upgrade for your car is seat covers. This is a great way to preserve your seats' integrity while also adding a stylish new look to your interior. 
You can choose from various colors or textures, and they're made for both the front and back seats. They're also simple to install and pleasantly affordable. 
10. New Audio System
There's nothing quite like cruising down the road; your favorite music turned all the way up. This may not be so exciting if your audio system is subpar. You may think that getting a new audio system for your vehicle will be expensive and complicated, but it's easier than ever to do an audio upgrade.
All you need is a nice subwoofer and amplifier to breathe new life into how you listen to music in the car. Shop around for different auto shops and see if any of them have a good deal for installing your new audio system. 
Try the Best Cheap Car Upgrades
There's nothing wrong with having a car to get from Point A to Point B. However, we don't blame you if you want to take it to the next level. The good news is that these are the best cheap car upgrades, and you won't have to empty your wallet to get one step closer to your dream vehicle.
If you found this article useful and are looking for more automotive advice, be sure to check out the rest of our car blog!
---