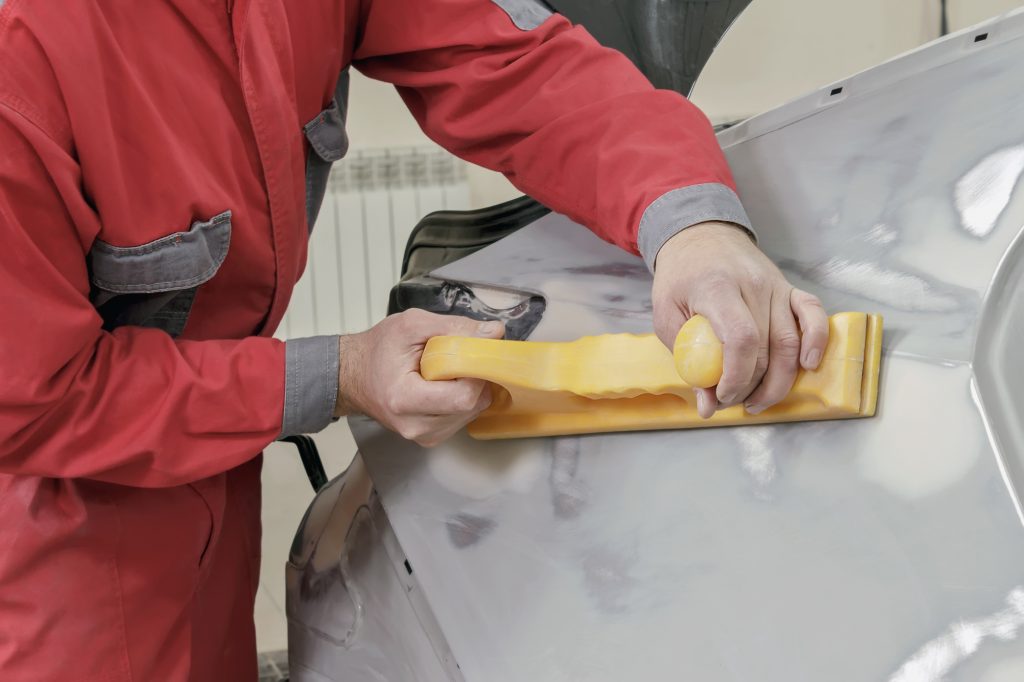 Whether you find your car dinged or dented in a parking lot or experience a minor fender-bender, paintless dent repair is the best way to fix your vehicle. This affordable technique can restore your car to its former glory, but in a fraction of the time a body shop would take.
If you're wondering, "What is paintless dent repair and how does PDR work?" there are countless benefits to using this service. Paintless dent removal is affordable and environmentally friendly, to name a few benefits.
---
---
To learn everything about paintless dent repair pros and cons and to answer your question, "Will paintless dent repair work for my car?" keep reading, for information every vehicle owner needs to know.
Pros of Paintless Dent Repair
One of the main benefits of paintless dent repair is time-efficiency. It's not always practical to leave a dent or ding in a car, especially if your car is leased. You also take pride in your vehicle and want it to look its best.
However, body shops often need your car for several days in order to sand and repaint your vehicle. This can be problematic as you need your car to get from location to location. Paintless dent removal can remove dings and dents from your car in a half hour to two hours, depending on where the dent is located and its size.
Another pro for paintless dent repair is how environmentally-friendly it is. There's no use of body filler, paint thinner, and paint, preventing toxic chemicals from being released into the air.
Paintless dent removal works by reshaping your car's body using special instruments to push forward the dented metal, making your car look like new. Repair technicians are trained in this technique and are able to access various dings and dents.
Another pro to paintless dent removal is resale value for your car. When a body shop paints your vehicle, you run the risk of paint not matching perfectly or overspray affecting other areas of your car. This is because paint fades over time and can be difficult to match perfectly.
CSI Collision Specialist has the skills and expertise to remove dings and dents with PDR, along with body damage PDR can't fix.
Cons of Paintless Dent Repair
While paintless dent removal doesn't use any type of paint or body filler, helping your car hold its resale value better, it doesn't remove all imperfections.
One of the cons of paintless dent removal is that it won't work on surfaces such as plastic bumpers. Additionally, if a dent or ding has chipped or scratched paint, PRD can't repair those issues. However, PDR is ideal for classic cars with original paint jobs you wish to preserve.
Paintless Dent Repair for All Your Needs
If you're looking for paintless dent repair near me, be sure to hire a reputable technician. Paintless dent repair is an excellent way to restore your vehicle to its former glory while saving time and money and protecting the environment. Since PDR is usually done in two hours or less, you won't have to pay body shop prices while being without your car for an extended period of time.
To learn more about auto repair services, be sure to check out the rest of our website. We've got the most up-to-date information for all your car and truck needs.
---