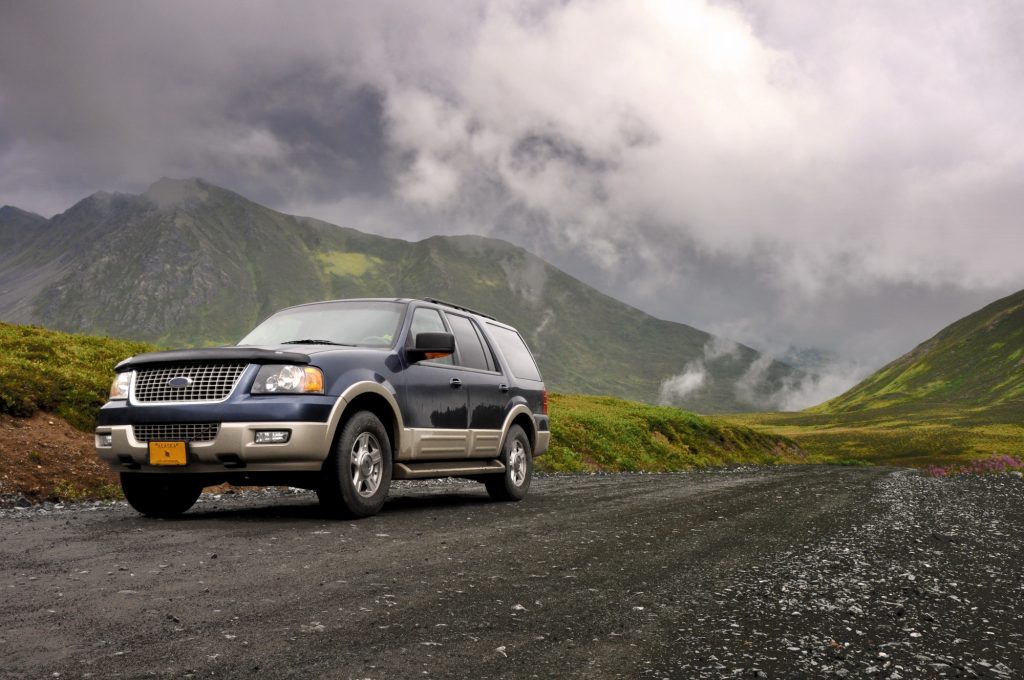 Your parents and grandparents might have had an easy time choosing a car, but for many people today, buying a car is no longer a simple process. There are more than 60 car brands around the world, with around 30 in the United States alone.
Yet despite the number of options available, there's one brand that stands out from the rest: Ford. Whether you're after style or power, safety or tech, Ford cars have it all.
---
---
But what exactly makes them a cut above the rest? 
Keep reading to learn about seven reasons why your next car should be a Ford.
1. Safety Is a Priority 
Whether you live alone or with a family, you want to make sure that your car gets you from destination to destination in one piece. That's why choosing a car brand that makes safety a priority is so important.
Luckily, Ford does exactly that. From Curve Control, which can slow your car down if you're driving too fast along bends and twists, to Adaptive Cruise Control, you can rest assured that you and your passengers will stay safe each time you get behind the wheel. 
Ford also issues recalls from time to time, ensuring that even older models have every bit of protection that modern vehicles have. 
2. Car Models for Every Lifestyle 
While most people might hear 'Ford' and think of giant trucks, the truth is that there are a ton of Ford models that can work with just about anyone. 
If you live alone or just want a smaller, sporty car, consider a model like the Ford Fusion or Mustang. If you're into bigger cars but still want to stay away from trucks, the 2021 Ford Explorer could be a perfect choice.
If a truck is what you're after, you'll have no shortage of options. The Ford Ranger and the F-150 are some of the most popular models. 
3. They Can Tackle the Elements 
Regardless of what vehicle you choose, you can rest assured that your Ford will have no problem chugging through different types of weather.
Different Ford models come with an array of options that can help you stay safe in even the wickedest of blizzards or rainstorms. Underbody skid plates, a terrain management system, and four-wheel drive are some of the standouts. 
Heat seats are another great feature that will help you stay warm and happy no matter what it looks like out the windows.
4. Performance Is Paramount 
Ford cars and power go hand in hand. This creates unmatched performance levels that you notice the second you get behind the wheel of a Ford car or truck.
For example, the Ford Mustang has one of the most powerful engines out of the Ford lineup. Its engine is able to generate 760 horsepower, as well as 625 pound-feet of torque. 
Likewise, Ford trucks have no problem towing massive loads. Super Duty trucks will tow everything from trailers to boats without skipping a beat. 
Many Ford cars also come equipped with EcoBoost engines. These rely on new technology, and aside from increasing the power of the engine, also allow you to enjoy better fuel efficiency. 
5. Luxurious Options
Just because Ford vehicles are powerful and safe doesn't mean they can't be luxurious. In fact, you can find many swanky options in the Ford lineup.
Models like the Ford Explorer come with luxury trim, leather upholstery, and tri-zone climate control. You can even upgrade to things like a heated steering wheel, as well as heated and ventilated seats.
Large and small Ford vehicles also come with more interior space than other cars and trucks on the market. This prevents you from feeling cramped, no matter how long of a drive you embark on. 
6. Ford Uses the Latest and Greatest Technologies
If you're a tech lover, you'll be happy to know that the newest Ford models come equipped with some seriously powerful tech features. 
Many have features like advanced control centers. These allow you and passengers to control more than one thing on the screen at once. For example, if you're trying to look at the map and skip to the next song, you can do that.
Some Ford trucks like the F-150 also have center consoles that can expand to form a flat surface. This then provides you with the perfect space to sign documents or send an email (while parked, of course!).   
7. A Household Name
As globalization brings the world together, it's easy to shop from companies located on the other side of the world. That being said, there's something special about shopping from a local, American brand.
Founded at the start of the 20th century by Henry Ford, Ford Motor Company has a long history of being the go-to choice for American consumers. During World War II, Ford converted auto factories across the country into military production sites.
Americans have trusted Ford to keep them safe for over a century, and that continues to be the case to this day. 
Make the Right Choice
Despite the vast number of car brands on the market, we think that it's pretty easy to choose a winner. Ford cars and trucks are in a league apart from most other vehicles on a market.
If you're in the market for a new car or truck, consider getting a Ford to take advantage of all of the points laid out in this guide.
Do you now have a better idea of why your next buy should be a Ford car? Before you go looking at different models, take some time to check out some of our other posts for more car-related guides and tips. 
---