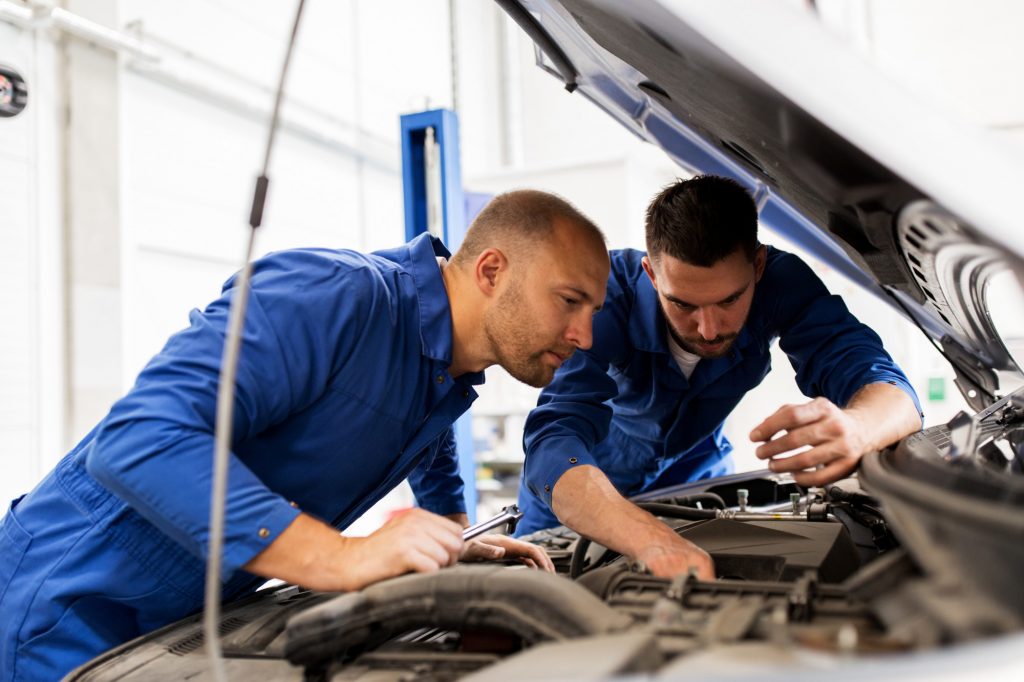 If your car needs some maintenance, and you do not have a mechanic in mind, you need to be careful. According to the Highway Traffic Safety Administration, every year consumers have lost and wasted an accumulative of tens of billions of dollars on unnecessary car repair costs.
If you need a mechanic, you need to know what to look for and what to avoid so that you can prevent being the victim of a scam. Since the auto repair niche makes up for a huge portion of consumer complaints, you have more chances of being on the receiving end of a scam.
---
---
The problem is if you need a mechanic, how do you know what to watch out for?
Thankfully, we've created this article to teach you everything you need to know about finding a trustworthy mechanic. Keep on reading to learn more about mechanic red flags so you can save your money and get the job done.
Check Their Reviews
When looking into any business, aside from mechanics, you must look at their customer reviews first. This will give you a generalized idea of how the business treats their customers, and also how good their level of customer service is. 
That being said, there will always be those "negative Nancys" who leave negative reviews everywhere, so the general rule of thumb is to look at their overall ratings instead of focusing on a few bad ones. 
If you see a trend with a common complaint, you can either look elsewhere for a mechanic, or you can ask the shop directly that you have seen some common reviews and you would like to have that sorted before you give them your business.
Remember, you are in control with your dollar here, so ask as many questions as you feel necessary before you select the mechanic. 
You Need a Mechanic Who Shows Integrity
A trustworthy mechanic knows that they are trustworthy, and will demonstrate that in how they operate their business. To check for integrity, notice how happy their staff is, how they treat their customers, how well they explain things, and how well-kept their shop is.
An integral mechanic is not just looking to make money and will show you this by telling you some repairs may not need to be done at that time, instead of making it sound like everything is an emergency. They will also be honest with you about the time it takes to do repairs, as the labor time is where the bigger costs are.
If your mechanic is offering to throw in some work for free, such as changing a lightbulb, or topping up some anti-freeze, you may have found yourself an honest mechanic!
Do Not Feel Pressured
If the mechanic shop you are speaking with seems to be pressuring you, take a step back and look at the repairs from a different viewpoint. Mechanics are also great salesmen, just like used-car salesmen, so if they come across as sleazy and pushy, they probably are. 
This being said, try not to pressure yourself to choose too quickly. If you need a ride, you can always hire an airport car service or private driver to assist you until your car is fixed properly. 
Listen to Your Intuition
When you walk into the auto repair shop, pay attention to your judgment of the environment. Here is a list of things to pay attention to:
Is the shop clean and well-kept?
Are the mechanics laughing and enjoying themselves? 
Is it a busy shop, with many other customers?
Do the other customers seem happy?
Are they friendly to greet you when you arrive?
Your intuition is never wrong in these scenarios, so make sure you follow your gut when deciding on the right mechanic.
They are Easy To Understand
A good mechanic knows that other people do not understand their lingo when it comes to repairs and car problems. This means that an honest mechanic will know how to explain the necessary repairs to you in a way that you understand.
For example, when you hire a personal trainer, they don't start talking to you in fancy fitness-physiology lingo, they explain it in a way that you will understand. You need a mechanic who does the same, as you do not need to know how to fix the car yourself, you just need to know what happened!
They Do Not Offer a Warranty
Most honest repair shops will offer at least a 90-day warranty on their services. If the shop you are speaking with does not offer a warranty this is one of the biggest mechanic red flags to watch out for.
A trustworthy mechanic will stand behind their work, as they know their employees have the ability to do the job right, this is why they will offer a warranty with no hesitation.
Ask for a warranty in writing before you hire them to do the job, if they are hesitant, then you know they are not only unqualified for the job, but they are also out to make more money off of you.
Check For Certifications
If you need a mechanic now, check under the list of the National Institute of Automotive Service Excellence for a mechanic who is certified. It is not required by law to have this certification for employment in every state, so many shops will try to get away with that and hire mechanics for less if they do not have the certification. 
By doing so, you are now at risk of having your car fixed by an unqualified person. Ask when you arrive to either see their certifications or at least if every mechanic has one and if they put up a fight about it, walk out that door!
Learn More About Finding a Trustworthy Mechanic
Now that you know what to look for and what to avoid when looking for a mechanic, you are now more educated about finding the right one.
If you need a mechanic sooner than later, try not to let your desperation force you to ignore the red flags, take your time and make a smart decision.
If you found this article helpful, check out more like this under the automotive section of our blog! 
---