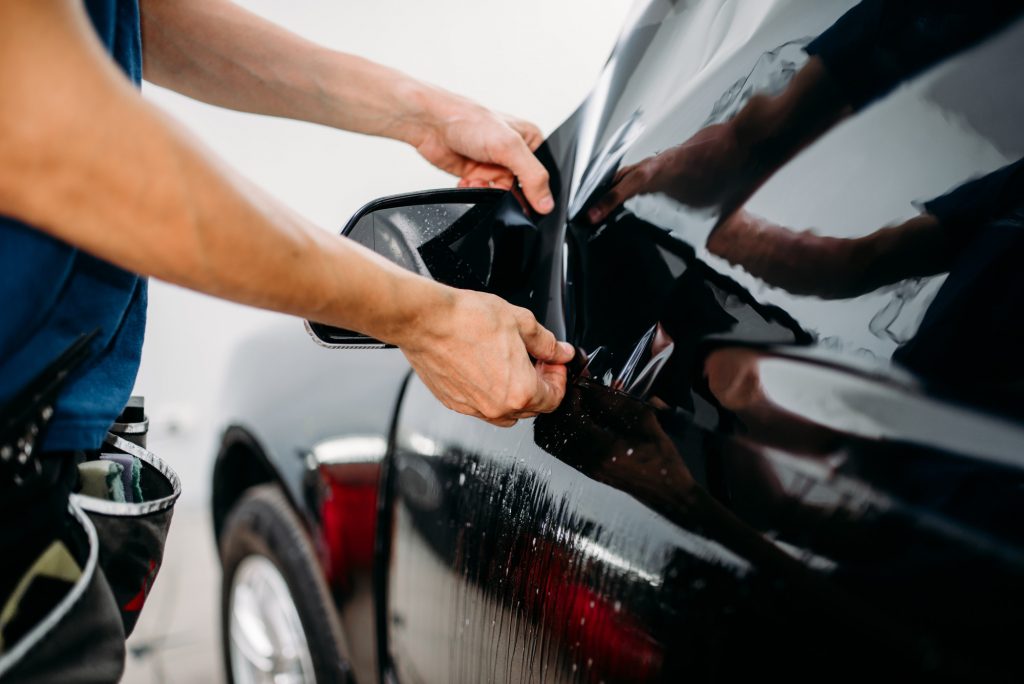 Do you have a passion for cars? Is fixing up older cars something you like to do?
Being a handyman means many things to many people. Where one person is a handyman when it comes to fixing up houses, another can love working on cars.
---
---
Upgrading a car and making minor repairs saves time. You can do the work at your home at your convenience. In addition, being a DIYer saves a lot of money. 
Before working on your car, make sure you know what you're doing. A wrong move or installation can cost more money than the cost of the parts to repair. 
Are you a car handyman? Keep reading for 10 updates you can make to your car without taking it to a mechanic or body shop.
1. Auxiliary Gauges Installed by a Handyman
All vehicles come with auxiliary gauges that measure everything from the temperature of the car to RPMs. They also notify you when you're low on gas and when a major part needs attention.
With aftermarket auxiliary gauges you can get advanced technology on the car's performance. Plus, there are many variations on panels to fit your personal needs.
The car handyman can choose LED lights, different panel colors, and styles, and between electrical and mechanical gauges.
2. Body Kits
Body kits are aerodynamically customized parts for a car or truck. The modifications are for the exterior of the vehicle and often for cosmetic effect than the vehicle's overall performance.
Popular parts include bumpers, front and side skirts.
For truck and jeep owners a DIY off road bumper kit is a good choice. The front and back bumpers provide added protection to the vehicle.
3. Fog Lights
Fog light's main purpose is to help illuminate the ground when driving in fog. They can get installed on both the front and back of the vehicle. In the front, they're positioned below the headlights. On the back of the vehicle, they're placed in the center of the bumper. 
4. LED Light Kits
LED light kits make for a cool handyman idea to give your vehicle a cool look. Sports cars light-up the night and add ambiance to the street racing scene. With high-performance light kits you get a wireless control panel that's operated remotely.
Some kits also come with smart control applications compatible with smartphones.
Light kits come in many forms. They're not just for the outside of cars. You can install lights inside the car's cabin, beneath the seats. Place them under the hood and trunk for more visibility at night.  
5. Performance Mufflers
Don't get fooled by this handyman hardware. Installing a performance muffler is more than adding some nice chrome tailpipes to your existing mufflers. A performance muffler is all about increasing horsepower.
Before investing in this upgrade, research the laws of your state. If you live where emission testing is required, understand that the modification will impact the catalytic convertor.
6. Racing Seats 
Racing seats don't add to your car's performance but a handyman can boost the interior with new seating. Choose from leather or fabric. There's also Alcantara which gives the appearance of suede.
If you have a need for speed, choosing racing seats can't add a bit of safety. The shape of most seats is designed to protect the body of race car drivers. Your body is less likely to slide during sharp turns.
It's important to note, the seats do not come vehicle make or model-specific, so you'll need to do full measurements. Choose seats and brackets suited for your vehicle and your physical features.
7. Spoilers
A car handyman service should know how to install rear spoilers. This popular upgrade to vehicles is a go-to when customizing the vehicle's outer appearance. 
The purpose of spoilers is to change the air-flow when cars move at high-speeds. More so, they're aesthetic to give your car a sporty look. Because of the aerodynamics created when you add a spoiler, you'll want to choose one that fits the design of the vehicle.
There many to choose from and spoilers make a great addition to cars, SUVs, and trucks.
8. Steering Wheel
What can a handyman do to make a steering wheel a project for customizing a car? To start, over time steering wheels fade and peel due to the sweat and oils in our hands. A faded peeling steering wheel can make the entire cabin of the vehicle look old and outdated.
Replacing the steering wheel isn't a big feat, but if you're going to do it, check out the designs available. Plus, for older cars, you can add control features that weren't out when the car was made. This includes airbags, music controls, and new horn sounds.
9. Turbo Kits
Turbo kits are a car handyman idea made specifically for those who love every aspect of a car or truck. It's a complicated process that shouldn't be taken on by someone with limited or no experience. 
A turbocharger will improve your vehicle's performance because it's exhaust-driven. The basic concept of the turbo kit is to produce a powerful airflow into the engine. In turn, boosting pressure and kicking up performance.
There are various components to a turbo kit. You'll need to understand the purpose of each and how it will impact the engine's function once changes get made.
10. Wheel and Rim Upgrades
Whether you need new tires or you're upgrading your car's performance, wheel upgrades become important choices. This is the cylinder that fits the tires. They come in various sizes, designs, and price ranges. 
Rims often get seen as a decorative feature. Some rims are detachable. For a classic fit go for an all-in-one wheel.
It's Time to Give Your Car Some Love
Loving cars and understanding how they work become important when you're a car handyman. Try these 10 ideas and who knows, you can become the go-to person in your community.
Did you enjoy these tips? We're here with automotive tips and useful resources. Check back with us whenever you need info on making car repairs.
---