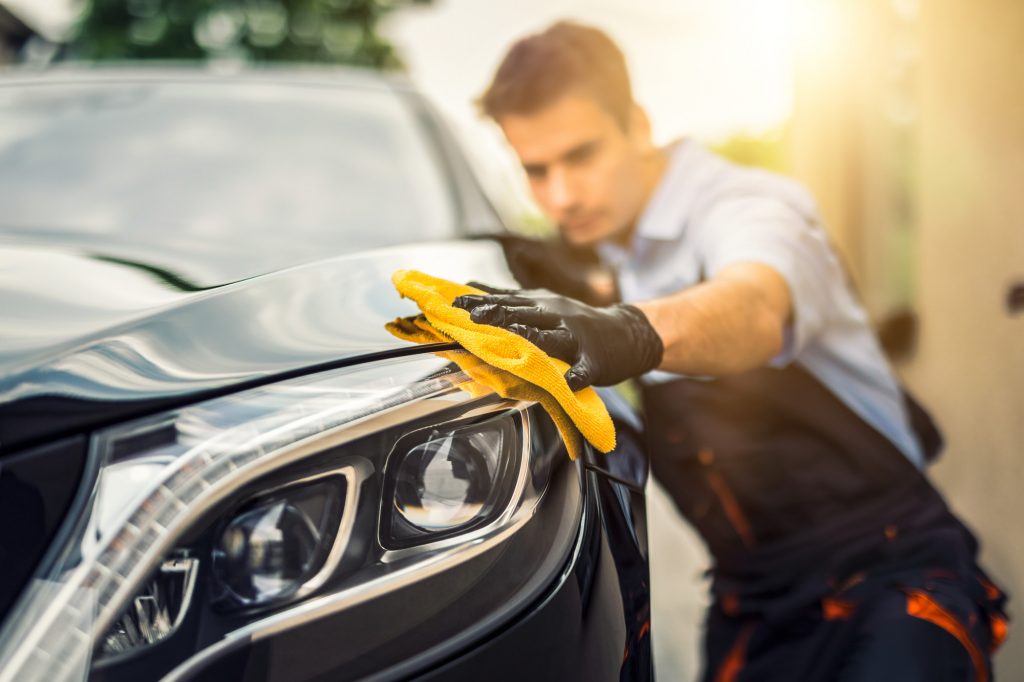 Did you know that a lot of people have been buying used cars during the pandemic? Consider selling your vehicle at some point. If you want to learn why you should consider an auto cleaning service, we can help.
In this guide, we'll go over why you should consider auto detailing services. Keep your car clean and maintain its value.
---
---
Want to learn more? Keep reading.
1. Do You Drive Clients?
Do you use a vehicle for professional reasons? You want to make an excellent impression when meeting new customers. If you pick a client up or make a service call, ensure your vehicle's clean.
A detailed vehicle will make people see you as a professional. If you pick up a client and your vehicle's clean and neat, they will feel more comfortable.
You could also add a fresh scent to your vehicle. Make sure you stay on top of interior and exterior cleaning.
2. Your Vehicle Will Be Safer
Safety might not be the first thing you think of when it comes to detailing. Yet, there are safety benefits with regular detailing.
A glass-coating will improve your ability to drive in wet weather. The water will end up beading off the glass, and your visibility will be a lot better.
The glass will also remain cleaner since contaminants and dirt can't stick to it. Wipers will end up working better on a coated windshield as well.
Your headlights can begin to fade over time. A UV coating on the headlight will also wear off. You can get a headlight restoration or coating, which will improve nighttime drives.
A cloudy headlight will end up looking bad as well. You can save money on replacing headlights by maintaining the ones you have instead.
3. Get Rid of Odors
When you regularly detail your vehicle, you can get rid of internal odors. Sometimes, aromas will come from the dust outside, eating in your car, or spilled drinks.
These causes aren't easy to avoid. Driving to work, rushing around doing errands, or road trips mean you will spill something.
Make sure you remove these particles and clean the spills. This way, you can prevent any long-term odors in your vehicle. A regular wipe-down and vacuum job will help keep things clean.
The area next to the front seats and below the seat can fill up with food, dirt, and dust.
Your shoes can end up transferring these different particles and causing a bad smell. Regular cleaning will help prevent this from happening.
You can also get a fabric coating. The fabric coating will preserve the interior of your vehicle. Fabric coating can help make the spills easier to clean up, and you'll prevent staining.
Some odors will be more challenging to clean up compared to others. Smoke odor is one of those things that is difficult to prevent. If you smoke in your vehicle, you should make sure you get car detailing done often.
If your interior's neglected, then you could cause irreversible damage to the surfaces.
Do you own a dog? Use a cover on the seat. This way, you can prevent odors and oils from sinking into the seats. The fur won't stick into the seats as well. You'll have an easier time catching loose fur.
4. Improve the Overall Appearance
People choose car detailing because they want to maintain the look of the vehicle. If your car has been waxed and washed, it will appear new. Consistent detailing will protect your vehicle's appearance.
Detailing your vehicle isn't difficult. Wax your car to protect the paint. Make sure you keep the interior clean. If you don't have time, look at getting someone to complete the job for you.
Are you wondering how often you should detail your vehicle? Learn more about auto detailing.
5. You Will Feel More Comfortable
Sitting in a dirty vehicle will make you feel overwhelmed and uncomfortable. You can probably think of a friend's car that's ankle-deep in soda cans and fast food bags.
A detailed interior will make you feel more comfortable while driving. Treat leather surfaces with special protectants to maintain the quality of the leather. You can prevent the leather from cracking.
6. Protect the Resale Value
When you detail your vehicle, you will protect your investment. Cleaning and regular detail jobs will ensure this.
When you keep up with detailing and cleaning, the buyer will know you've taken care of the vehicle. Cleaning, polishing, and waxing will maintain their value.
Also, a car detailer might install different accessories like tonneau covers. Routine detailing will maintain the value and make your vehicle attractive to buyers.
7. Maintenance Will Be Easier
Detailing your undercarriage and engine bay will help your mechanic. Your mechanic will have an easier time detecting oil or coolant leaks.
It's challenging for a mechanic to find the cause of an issue like a leaking valve cover if the engine's grimy and dirty.
Fasteners and bolts have an increased chance of seizing if they're covered in dirt. A clean engine bay will make routine maintenance easier.
Make Auto Detailing a Priority
We hope this guide on auto detailing was helpful. Make sure you keep up with regular interior and exterior cleaning of your vehicle.
You will improve the value of your car, make it safer to drive and more enjoyable. You don't want to feel embarrassed when you pick up a friend.
Are you looking for more auto tips? Check out our resources on the blog.
---