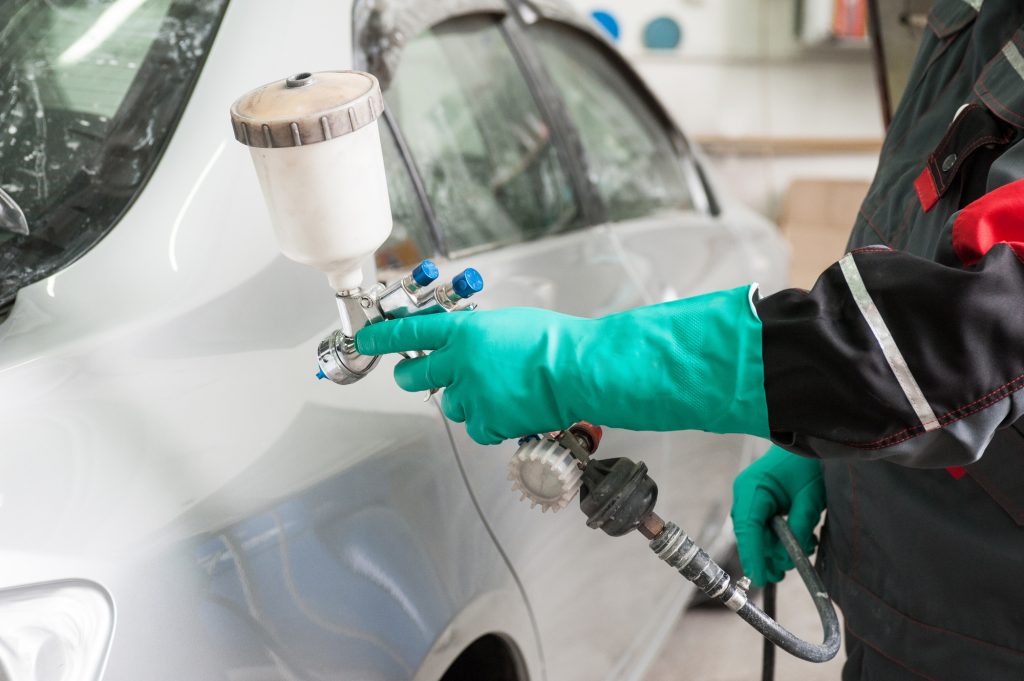 Did you know that there are an estimated 6 million car accidents in the US every year?
Drivers need to more careful than ever when they're driving. But how do you ensure your car stays safe on the road too? Some cars are worth hundreds of thousands of dollars, so it's important to treat your vehicle with care.
---
---
One way to help protect your vehicle from scratches is by applying a paint protection film. Keep reading to find out more about what paint protection film is, the advantages and disadvantages of applying it to your car, and the cost of it. 
What is Paint Protection Film?
Car paint protection film is a product that is applied on painted surfaces to help them from becoming scuffed and damaged. The thermoplastic material that is used has a level of elasticity, so it can be stretched and bent around the curves and bends of cars. 
Paint protection is often used on parts of cars that are most susceptible to damage, such as the front or rear bumper, the bonnet, the door panels, and the side panels. Although the film can also be applied all over the vehicle to help protect all parts of it. 
In addition to protecting the car from potential damage and scratches, the film is used to protect the car from becoming stained by oil, dirt, bugs, or tar. 
Some people also use paint protection film to give their vehicles a flawless finish look. The film can help to make the finish look brand new, even when the vehicle is a few years old.
A clear coat on a car's paintwork provides protection of 0.5 mils thickness, whereas paint protection film offers 8 mils thickness and as such does a much better job at protecting the car's paintwork. Xpel and 3M paint protection film are the most popular brands, but there are plenty of different brands, thickness options, and costs. 
Paint protection film can last between 5 and 10 years and often comes with a warranty if it's installed by certified professionals. The length of time the protection works for can depend on how well you maintain the film.
What Are the Advantages of Paint Protection Film?
One big advantage of a paint protection film is that it's the strongest material available that you can put on your car to help protect it from damage. It won't be able to protect it from big and deep scratches, but it'll protect it from small scratches and abrasions. 
The thermoplastic material also heals by itself, which means you don't need to do anything. Just wait for the paint protection film to heal light damage, scratches, and scuffs. The material also means that you don't have to clean the car as much because it repels dirt. 
The longevity of paint protection film is also great for those looking for long term solutions in protecting their car and wanting to save money. With the potential of 10 years of protection, you can rest assured that your investment was worth it.
Discover more reasons why you should get a paint protection film on your car in this article. 
What Are the Disadvantages of Paint Protection Film?
One disadvantage of a paint protection film is that different brands and products offer a variety of options. Some might not have self-healing properties and may need heat or other repair techniques to fully remove scratches. This problem obviously means that you need to spend ample time researching different products and find the right one for your car.
Another disadvantage is that paint protection film needs to be applied by professionals. Home kits are available but these products often don't provide the same advantages of professionally applied paint protection film. This means that the cost of the application will be more, depending on where you get the paint protection film applied.
The overall cost of the paint protection film is also quite costly. It's an investment that needs careful consideration before you buy it. You need to weigh up if paint protection film is right for you, if you have a cheaper car or want to get rid of it in a year or two, it might not be worth spending money on protecting your car. 
How Much Does Paint Protection Film Cost?
Paint protection film can cost anywhere between $700 and $9,500. As mentioned, there are many options when it comes to painting protection film. You can get it for the partial front end, full front end, or full coverage. 
The partial front end involves coverage for your bumper, some of your hood, fenders, and on the side mirrors. It typically costs between $700 and $1,100.
The full front end involves coverage for your bumper, hood, some of your fenders, and the side mirrors. This application costs between $1,700 and $2,300.
While the full coverage, as the name suggests, covers all of your car, and typically costs between $5,000 and $9,500.
Protect Your Pride and Joy
Passionate motorists are always looking for ways to protect their cars, and for good reason, a car can be a great investment and can quickly become your pride and joy. If you want to protect your car, then applying a paint protection film might be the right move for you. Before you decide to upgrade your car with paint protection film, make sure you weigh up the pros and cons and the overall cost of the project.
Check out some of our other blogs to find out the latest automotive information, car repair help, and guides for buying and selling cars. 
---