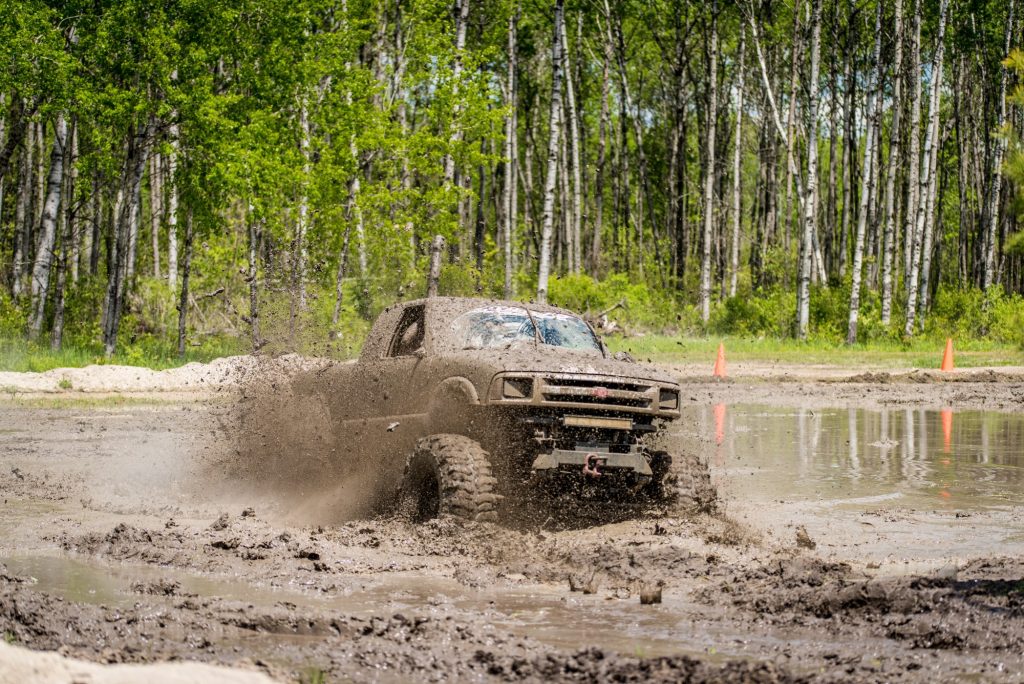 Are you ready to get off the highway and have some fun? If so, it might be time to buy an off-road truck.
After all, there's nothing better than leaving the asphalt and heading off in search of dirt and mud. 
---
---
There's never been a better time to buy off-road trucks, as technology keeps making 4x4s more and more awesome year after year. The key is to find the truck that best suits your needs. 
This article takes a look at the best trucks for 2020. Keep reading to get the inside scoop.
1. Range Rover
This luxury vehicle is also one of the best SUVs money can buy. This is the vehicle for the person who is unwilling to settle for anything but the best, features leather seats, a dual-screen infotainment system, a built-in WiFi hotspot, and a refrigerated drink compartment. Plus, the big supercharged V8 is powerful enough to take you anywhere you want to go.
2. Chevrolet Colorado ZR2
The 2020 Chevrolet Colorado ZR2 is an awesome off-road beast that also comes with all the bells and whistles. You'll enjoy exploring the wilderness without having to compromise on the creature comforts like and leather upholstery and Apple CarPlay that you've come to expect from everyday life.
Here's your ultimate resource for truck wheels.
3. Ram 1500 Rebel
Here is another 2020 truck that offers everything you could ask for in a tough off-road vehicle. The 2020 Rame 1500 Rebel has a lot going for it, including quality off road truck tires that will have you begging for an extra week of vacation.
4. 2020 Ford F-250 Super Duty Tremor
This fantastic Ford off road truck is the stuff that dreams are made of. Featuring Platinum trim levels and plenty of attitude, this truck offers everything you've ever wanted in 4×4 plus a whole lot more.
5. 2020 Nissan Titan XD Pro-4X
When it comes time to invest in a new off road vehicle, don't overlook the 2020 Nissan Titan XD Pro-4X. This 4×4 offers tons of horsepower under the hood, along with a tough exterior that will tempt you to skip paved surfaces as often as possible.
6. Toyota 4Runner
Next up is the Toyota 4Runner. After all, the 4Runner has ranked the top 4x4s on the planet for decades. This bad boy was born to roam the backcountry, and the upgraded shocks and springs, along with hill-start assist, will give you the confidence you need to tackle even the roughest terrain.
7. Toyota Tundra TRD Pro
Here is another Toyota built for the place where the pavement ends and the dirt roads begin. You get a lot for the money with the Tundra TRD Pro, and you'll want to drive it until the wheels fall off.
8. Jeep Gladiator
The 2020 Gladiator is one of the best off road vehicles Jeep has ever produced. This 4×4 is the definition of fun. Available in a 285-hp V6, you'll be ready to toss your necktie out the window and stay out in the wilderness forever.
9. GMC Sierra 2500 HD
Here is a serious truck for serious work. The Sierra 2500 HD is big in every way. In fact, this is the kind of truck that you dreamed of driving when you were just a little tot. So it's time to take advantage of the 910 lb-ft of torque and get busy.
10. Ford Ranger
The 2020 Ford Ranger might be smaller than other trucks on this list, but that doesn't make it any less tough or capable. The FX4 Off-Raod package means serious business, no matter if you plan to work in town or way off the beaten path.
A Shopper's Guide to the Best Off-Road Trucks for 2020
Are you ready for the ride of your life? If so, this list of the best off-road trucks for 2020 will help you get started.
Keep scrolling to find more great automotive tips on our blog.
---