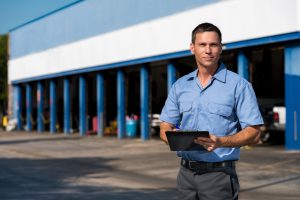 Do you dread taking your car to the mechanic? Are you always afraid of receiving an astronomical repair bill?
If so, you're not alone. Because many of us know little about our cars, there are countless auto repair shops that take advantage of that. They may charge for extra or unnecessary repairs because you, the customer, don't know the difference.
---
---
These scams aren't limited to independent shops. One investigation at Jiffy Lube found that seven out of eleven stores were scamming customers in Southern California.
How can you recognize and avoid the most common auto repair scams? Read on to find out.
Common Auto Repair Scams
One of the most common scams is altering the repair estimate. This occurs when the shop dramatically raises the price of the initial estimate and tacks on additional fees.
Many shops advertise cheap preventative maintenance packages to attract your business. Of course, they'll suggest many additional "repairs" to inflate the final bill.
Some unethical shops will go so far as to intentionally lie about parts that need repair or replacement. They may show a damaged part from another vehicle or charge you for work that wasn't done.
If you stop at a service station, beware of unscrupulous attendants who may tamper with your vehicle. Common tactics include dripping oil under your car, puncturing tires, or cutting fan belts. Then they'll point out the "problem" and insist you get it fixed right away.
How to Avoid Scams
Now that you know the most common scams, how can you successfully avoid them?
Ask for Recommendations
From independent one-man shops to large GMC dealerships, choices abound when it comes to auto repairs.
Ask your friends and family which shop they use, especially if their vehicle is similar to yours. If you're new to an area, consult reputable review sites like Yelp, Angie's List, or The Better Business Bureau.
Evaluate the Repair Shop
Any shop you consider should be clean and tidy. The service writer should be friendly, knowledgeable, and helpful. If possible, talk to a few of the mechanics to get a feel for their tenure and experience.
If your gut tells you something isn't right, don't ignore it. Trust your instincts and move on.
Take Control
The worst thing you can say in any repair shop is, "Do whatever's necessary." This is an open invitation for an unethical mechanic to rack up your repair bill.
Even if you aren't a mechanical whiz, you can consult your owner's manual or do online research to get more familiar with your vehicle. Or you could invest in a CarMD tool and conduct a self-diagnosis before you take your car to the shop.
Be sure to get a written estimate of each and every repair. Don't sign anything until you understand exactly what they're doing and why. Also be sure to keep all your receipts and records, especially if you bounce between repair shops.
Final Thoughts
While there are some unethical auto repair shops, there are also plenty of honest ones, too. By familiarizing yourself with these scams and knowing how to avoid them, you'll feel more confident the next time you take your car to the shop.
Interested in avoiding the shop and trying some DIY repairs instead? Be sure to check out our recent auto repair blogs for helpful tips and advice.
---