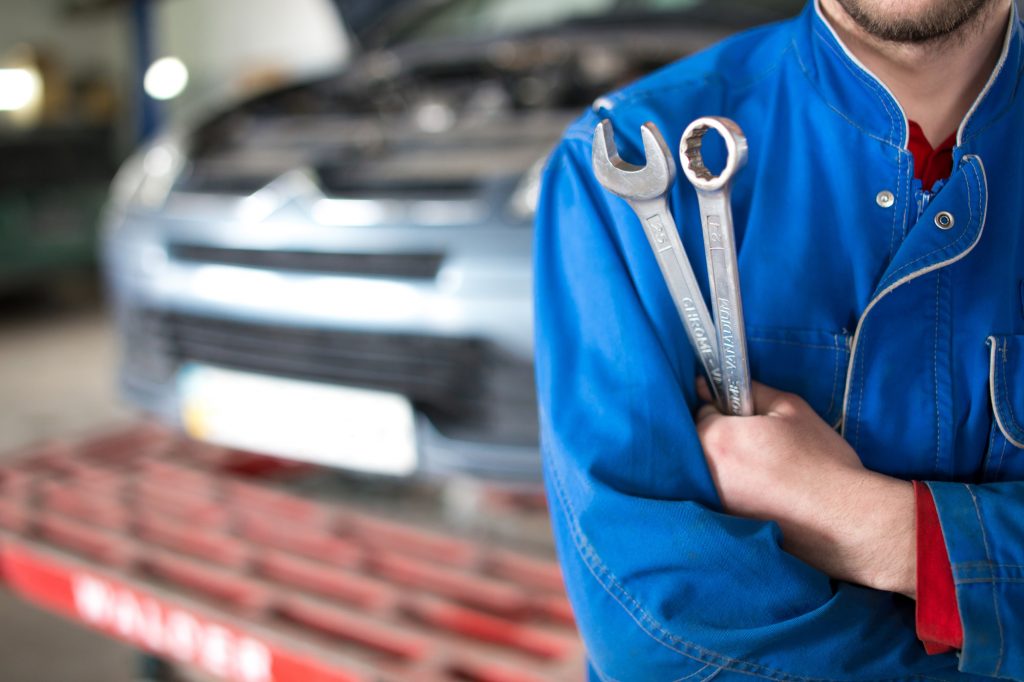 The average car repair duration ranges from two to five days, but there's no reason why your car shouldn't be repaired within one day.
Your car is one of your most useful and valuable assets. When it breaks down, you need to repair it quickly so that you can continue using it. As a result, most people prefer choosing same-day auto repair shops to get instant and quick repair services.
---
---
Each auto repair shop has its advantages and disadvantages. Here is how you can choose the best same day auto repair for your car.
1. Knowledge
Every car model has its special engineering and design specifications. You need to choose a repair shop that's familiar with the technical design of your car.
Virtually most repair shops can repair common vehicle models, such as a Ford. However, sports cars and other vehicles may be difficult to handle for some auto repair shops.
For instance, if you have a Lexus, you need to find a repair shop that has previously worked on Lexus vehicles. In this case, the repair shop must produce certification, which shows that they know the operation of a Lexus. The manager of the best auto repair shop may not have the certification.
However, at least one of the technical experts must know how to handle your specific model.
Their knowledge must also extend to what you want to be repaired. Some same-day repair shops specialize in certain types of work. For instance, they may only do oil changes.
Consequently, the auto repair shop must offer the particular type of repair services that you need. For example, if your car's body got damaged due to a collision, you must find a repair shop specializing in car body repair. Most auto repair shops offer multiple services to their customers, some of which are complementary.
2. Estimates
The cost of repairing your car will vary from one auto repair shop to another. Generally, the cost will tend to be higher at same-day repair shops because of the quick service. However, it'd help if you asked for estimates from many auto repair shops.
The estimate gives you an insight into how the business calculates costs. You'll most likely choose an auto repair shop with the lowest estimate. But, a very low price quote may translate into poor services.
Similarly, low price estimates mean that the auto repair shop is using inferior spare parts. You must, therefore, ask for the breakdown of costs to know the price of spare parts. If you see that the prices of some of the things are too low, then you should avoid that auto repair shop.
The company should also be willing to provide written estimates. Reluctance to offer written estimates is a huge red flag as the company may change its prices later. Moreover, you shouldn't sign any contract or make any payments until they have finished the work.
3. Request Recommendations
The easiest and the best way to verify the expertise of a same-day repair shop is to get other people's opinions. Your family, friends, or colleagues may have used the services of a same-day repair shop. If they were satisfied with the shop's services, then you may have a similar experience.
It's a good idea to get recommendations from people who repair their cars regularly. Also, people with the same car model as yours will provide actionable advice. Some of the things that they should tell you are the speed and effectiveness of repair services.
You can also ask for recommendations from your followers on social media. However, it'd help if you were careful because some of your followers may be working at a repair shop.
4. Read Online Reviews
It's now very easy to know the efficiency and quality of service of any business. That's because many auto repair shops have online websites and platforms where customers can post their reviews. If a repair shop delivers poor and slow repair services, somebody will talk about that on the internet.
As a rule of thumb, you should always choose companies with many positive reviews. Moreover, companies that offer quick and comprehensive feedback to negative reviews are also a good choice.
You should, however, be careful when using online reviews. Some companies have been known to pay people to post fake reviews on popular review websites. That's why people prefer Google Reviews because they are difficult to fake.
5. Experience
The repair shop must also prove that they've been repairing vehicles for a long time. Repairing vehicles is a process that requires special tools, expertise, and constant training. If the business doesn't have these qualities, it'll close shop after some time.
Experienced repair shops have worked with all manner of vehicles. They know the various technical glitches and problems of most vehicle models. As a result, correct vehicle diagnosis can be one of the many benefits of same-day auto repair.
An auto repair shop that has been in business for a long time knows many manufacturers and retailers. They know the manufacturers who produce quality spare parts and those who don't. In addition, they can easily get discounts from manufacturers because they have been doing business with them for a long time.
6. Ask Questions
Ultimately, the best way to determine the best repair shop is to ask questions. When you ask questions, you'll discover the auto repair shop's skill and attitude. For instance, concerned and friendly technicians are likely to fix your car's problems quickly.
You may ask questions to which you already have the answers. If they give incorrect responses, then they aren't qualified.
Choose a Same Day Auto Repair Shop to Repair Your Vehicle
When your vehicle breaks down, you want to repair it quickly. The solution is to visit the nearest auto repair shop for same-day services. But before you head there, you must know how to choose the best same day auto repair services.
Did you like the information you just read? You can head over to our car and motorcycle section for more insightful articles.
---