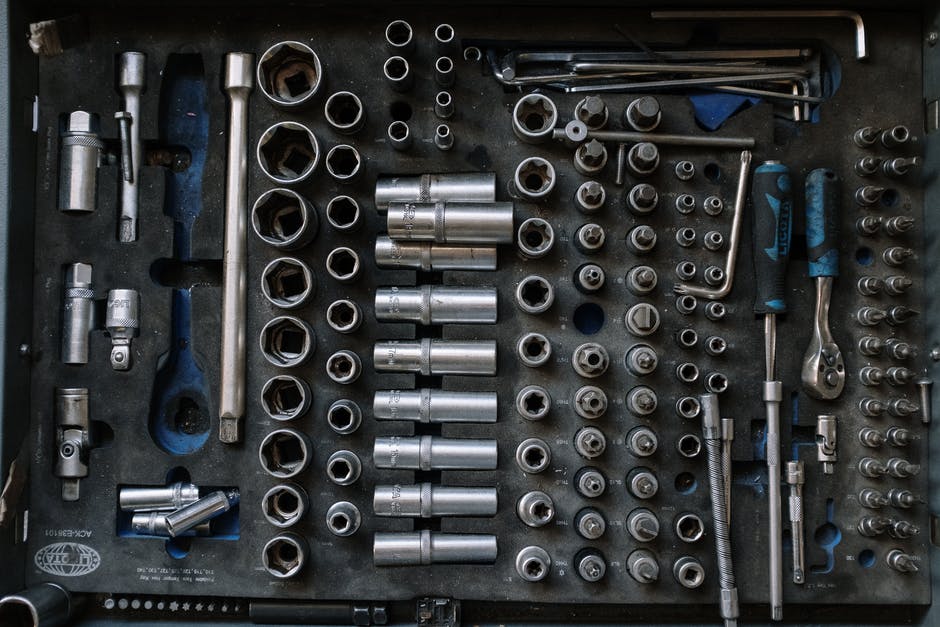 Ever since you were little, there's something about fast cars that makes you smile from ear to ear. That's why you decided to become a mechanic.
One thing that many new mechanics underestimate is how much money you'll spend on tools. A recent survey estimates the average auto technician's tools cost around $25,000!
---
---
But, you don't need to buy all those tools right away. Keep reading to learn about the 5 best tools to fix cars for new mechanics.
1. Ratchet Set
 A good ratchet set is key for any new mechanic. You can get imperial and metric versions and we recommend getting both. A good kit will also come with a ratchet extension to help you get into tight places.
If you want something more than the standard ratchet set, consider getting an air-powered ratchet. Use these with caution because you can strip a bolt in a flash with these if you don't place the ratchet the right way.
2. Power Tools to Fix Cars
There are a couple of power tools you'll need to fix a car. An impact wrench helps save a ton of time when removing bolts. If that's not enough, look for a high torque pneumatic wrench.
If you have more than 1 power tool, consider getting an air tool holder that helps you keep power tools organized and ready to grab as soon as you need them.
3. Tool Box
To keep your tools organized and secure, you'll want to invest in a good toolbox. Most mechanics have at least one large toolbox in their garage. Another great option is Merritt Aluminum Classic Crossbody Tool Boxes so you can bring your tools with you wherever your truck is.
4. Screwdriver Set
There's no way to learn how to fix cars without at least a good set of screwdrivers. You'll need both Phillips and flathead styles in various sizes. Bonus points if your hit has other shaped screwdrivers like a star-shaped one or a hex wrench.
5. Pliers
Another important tool to have in your toolbox is a good pair of pliers or two. These will help when you're learning how to fix a car starter or other repairs where you need to get a good grip. Keep a pair of small needle-nose pliers too in case you need to grab something tiny.
It Doesn't Count as Hoarding if You're a Mechanic
You'll notice your tool collection gets bigger the longer you work as a mechanic. If your family complains, let them know it's not a hoarding problem if you're collecting tools!
Start with the basics though so you don't end up with a bunch of tools you never use. These 5 tools should help get your career off the ground.
We hope you enjoyed reading this article and that you learned about the best tools to fix cars for new mechanics. If you're looking for more articles about cars, motorcycles, and more, check out the rest of our blog today!
---