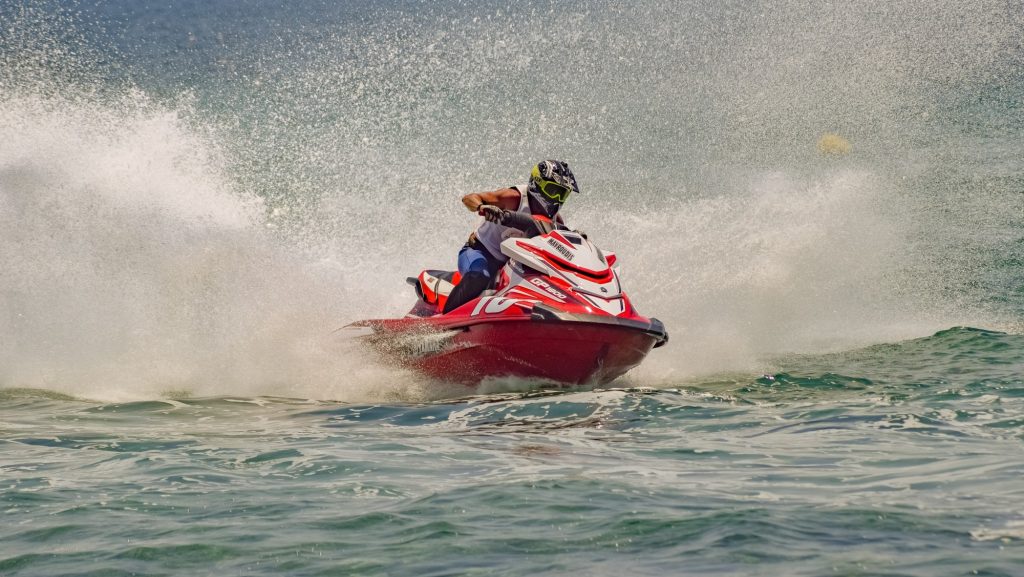 Have you been dreaming of buying a Waverunner for years? Owning any kind of boat is a great way to make the most out of the warmer months. Having a Waverunner at your cabin, however, is a surefire way to quickly become the most popular cabin on the lake. 
Whether you've been saving up for your first Waverunner or you just want to upgrade from an older model, now is a great time to buy. The Yamaha 2021 Waverunner lineup is filled with outstanding options for any budget. 
---
---
In the article below, you'll find a list of the different options available in the Yamaha 2021 Waverunner lineup. Read on so you can make an informed decision about which Waverunner is right for you. 
Yamaha Rec Lite EX Series
The entry-level model from Yamaha is the most affordable Waverunner, but don't let that trick you into thinking it isn't made with Yamaha quality. If you've never owned a Waverunner and want to try one for the first time, this is the model for you.
Yamaha Recreation VX Series
Getting out on the water is a blast with the Yamaha Recreation line of Wavrerunners. They're built with premium sound systems and tube towing packages to allow for maximum fun. The engines aren't as powerful as some of the other models, but they're mostly designed for a relaxing day on the lake.
Yamaha Luxury FX Series
Do you want to be comfortable at all times when riding your Waverunner? The Yamaha Luxury line provides you with more features than traditional Wavrerunners including touchscreens, powerful engines, and more. 
These Waverunners also have multiple accessory mounts so you can add perks like tubing ropes and subwoofers. If you're looking for more accessories or parts, check out the Yamaha Parts Warehouse.
Yamaha Performance GP Series
Are you tired of Waverunner rentals that don't have the speed or acceleration that you're looking for? The Yamaha Performance line solves this issue with better jet pumps and water intake mechanisms. Your Waverunner is only as good as it is reliable, and the performance series is built to last.
Yamaha 2021 Waverunner Stand Up Series
If you're looking for an alternative Waverunner experience, look no further than the stand-up series from Yamaha. Unlike the traditional Yamaha Waverunner that you would use while sitting down, the stand-up series gives you a more immersive upright experience. The stand-up Yamaha Waverunner 2021 allows you to do more tricks, turn tighter corners, and enjoy the water with a better view from a stand-up position.
You're Ready to Own a Yamaha 2021 Waverunner
Now that you're familiar with the different models in the Yamaha 2021 Waverunner lineup, you're ready to start shopping. Just be sure to follow all recommended safety tips when enjoying your Waverunner. If you're interested in learning more about the latest marine products to be released in 2021, stay tuned to all the latest articles on this website.
---