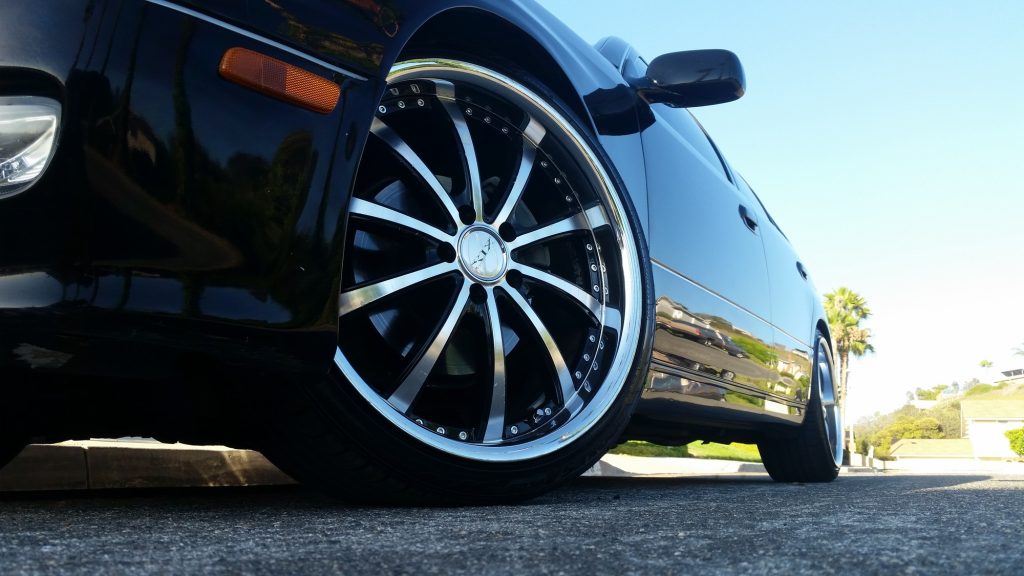 Alloy wheels are everything you could want for your vehicle—whether it's a high-performance supercar or a regular old jalopy. 
They're durable, strong, and the sexiest wheels on the market. They can also be rather expensive, but we think you'll agree that what you get out of them is worth it. 
---
---
So let's take a look at some of the top aftermarket alloy wheels for 2021. 
Enkei
The Japanese company Enkei, established in 1950, uses composite alloy technology to produce some of the best aftermarket wheels you can find. 
The company uses a sophisticated manufacturing technique to produce aluminum alloy wheels that can withstand the stresses of high-intensity racing. A rigorous testing procedure ensures that Enkei's alloy wheels meet all the toughest standards for race wheels and motorsport rims. 
Enkei's RP03 is one of the best rim brands out there, combining all the brilliance and advanced technology for which the company is known. 
OZ Racing
This Italian company has been manufacturing aftermarket wheels for cars since 1971. 
Of course, being Italian, OZ Racing focuses on beauty and intricate details, offering quality, sleek design, and robust performance. It goes without saying that the company supplies race wheels to motorsport teams in all the big races. 
But it also offers numerous alloy wheels that are perfectly suited to whatever vehicle design you could want. 
HRE Wheels
HRE Wheels is based out of San Diego, California, and its products are saturated in the atmosphere of southern California's legendary car culture. 
The company offers some of the best aftermarket wheels. These include aluminum alloy wheels for racing, high-performance wheels for speedy supercars, and excellent alloy rims for SUVs, and even the occasional luxury limousine. 
BBS
BBS is the last word in high-performance alloy wheels and racing rims. 
It's another company that originated in the swinging 70s, this time in Germany as the brainchild of two amateur race car drivers. Honing their expertise in racing and squeezing the most performance out of their vehicles, these men bequeathed the racing world a company that creates some of the most remarkable motorsport rims in the industry. 
With BBS race wheels, you can expect the highest quality and best performance. 
Anrky Wheels
Anrky's custom-forged alloy wheels are unmatched in the industry. 
The company strives to create some of the best aftermarket wheels in the business, using innovative techniques and obsessive research and development. Whether it's the X Series, the Retro Series, or Series One through Three, Anrky's high-tech wheels are without equal. 
Voxx Wheels
Finally, we come to Voxx Wheels, which has been producing quality alloy wheels for the last quarter-century. 
The thing about Voxx Wheels, however, is that they don't just focus on high-end supercars. They also focus their attention on everyday vehicles. So if you're looking for high-performance but affordable aftermarket wheels, Voxx is the place to go. 
Check Out These Top Aftermarket Alloy Wheels for 2021
If you're trying to get the most out of your car—whether for racing or just traversing the mean streets of the city—alloy wheels are the perfect accessory. 
These alloy wheels are all about speed and top-notch performance. It'll mean shelling out some serious money, but these wheels will take your car's performance to the next level. 
Looking for more auto advice and information? Please check out the rest of our site. 
---