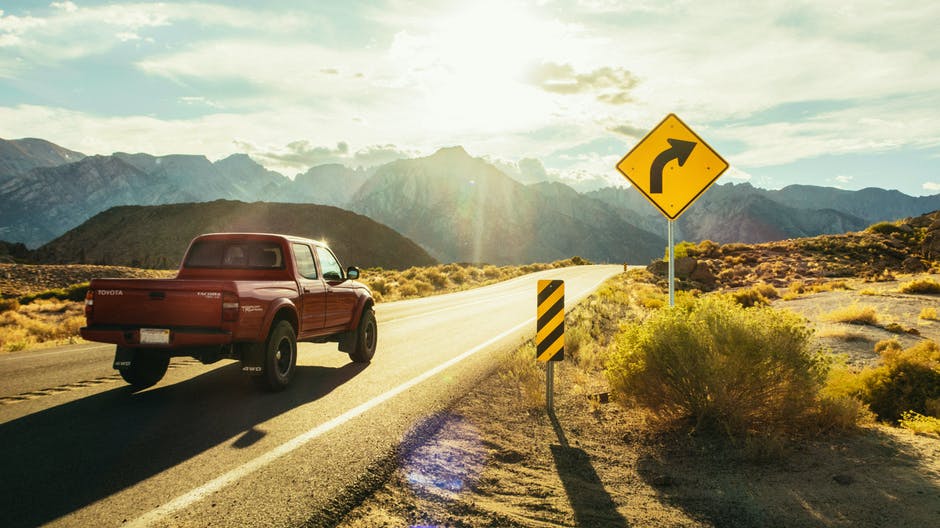 If there's one car Americans love, it's pickup trucks—trucks accounted for five out of ten bestselling car models in 2020.
When you're thinking of buying a new truck, you're likely looking forward to all of the off-roading adventures you can have with your durable, tough new truck.
---
---
However, have you stopped to think about pickup truck accessories? To utilize your truck to the fullest, there are a few extra purchases you should make.
To learn more, keep reading to find seven of the best accessories for pickup trucks.
1. Tow Hitch
One of the best things about a compact pickup truck is its strength—despite its small size, your compact pickup can still haul serious goods. Whether you want to take your jet ski to the lake or pull a small caravan, a pickup truck can handle the job.
However, you can't haul anything without a tow hitch, so it should be one of the first accessories you add to your truck. If your truck didn't come with one included, it's a great idea to add one on so that you can easily tow heavy items.
Just make you know both the weight limits for your truck and the tow hitch, as you otherwise risk serious damage from trying to carry more than the truck can handle.
2. Carpet Mats
If you've just purchased a stylish new truck like the Mitsubishi Triton, you want to keep it clean and sparkling for as long as possible. Although part of the fun of having a truck is taking them off-roading through mud and dirt, you don't want that mess inside your new truck.
Protect your carpet by purchasing all-weather carpet mats for your floors. Look for ones that can easily be washed, as it makes maintenance easier.
This way, your shoes, boots, or even your dog won't track muddy footprints into the car.
3. Bed Cover
A pickup is great for carrying things, but sometimes you'll need to haul secure cargo—you don't want anything to blow away while you're driving!
In this case, a bed cover is one of the pickup truck essentials. A folding cover, in a material like aluminum or vinyl, won't take up much space, but will keep the contents of your truck bed dry and protected.
You can find covers that match the color of your truck's exterior, helping your style stay consistent.
4. Toolbox
A pickup is one of the most popular vehicles for anyone who works a trade, as the bed gives you plenty of space for transporting materials and tools to job sites. However, you don't want your expensive tools to get stolen, so invest in a locked toolbox that you can fasten into the truck bed.
You can get specifically designed toolboxes that fit across truck beds, with secure locks—they're a solid investment for anyone transporting expensive tools. They're also essential for hunters who might be traveling with firearms in their truck.
5. Loading Ramp
When it comes time to load heavy pieces of equipment or furniture into your truck bed, you're going to be glad you have a loading ramp!
A loading ramp makes it much easier on your back, as you can push heavy items up into the truck without needing to lift. Look for a compact, foldable ramp that you can keep in your truck bed—it'll come in handy for things like lawnmowers, bikes, or when you're helping friends move house.
Or, keep it in the garage so that you can throw it in the truck whenever you'll need it.
6. Hooks and Tie-Downs
If you need to put heavy items in the truck bed while it's uncovered, you'll definitely want hooks and tie-downs. These will help large items stay securely in place while you're driving.
From a safety perspective, this is important. If you're driving and have an accident while there's something heavy in your bed, it could go flying out of the car and hit another vehicle.
Don't take the risk—tie-downs are inexpensive and will keep whatever item you're traveling with safe, while also protecting yourself and others on the road in case of a collision.
7. Spray-In Bedliner
Your new truck is going to come with a pristine bed, so a spray-in bedliner is a good idea to help it last longer. This is a product you can spray throughout the interior of the truck bed, which will protect it from rust, scratches, and water damage.
As an alternative, you can also purchase a drop-in bedliner that's designed to fit the size of your truck. Either way, it's a good way to protect your truck.
Most will also provide some traction, which will stop items from sliding around while you're driving. When purchasing a new truck, some will come with an included bedliner, so double-check if this is something you'll need to purchase as an extra.
Improve Your New Ride With These Pickup Truck Accessories
There's nothing more exciting than purchasing a brand-new truck, but be sure to make the most out of it with these useful pickup truck accessories.
They'll help you maximize the use of your truck, but are also great for keeping it clean and safe. From your auto dealer to local specialty shops, there are plenty of places to purchase everything you need for your new truck.
Get shopping today and outfit your truck with all of the best accessories—then, you'll be ready to tackle the open road and have some serious fun with your new truck!
Did you find this article helpful? If so, please read on to find more great content.
---