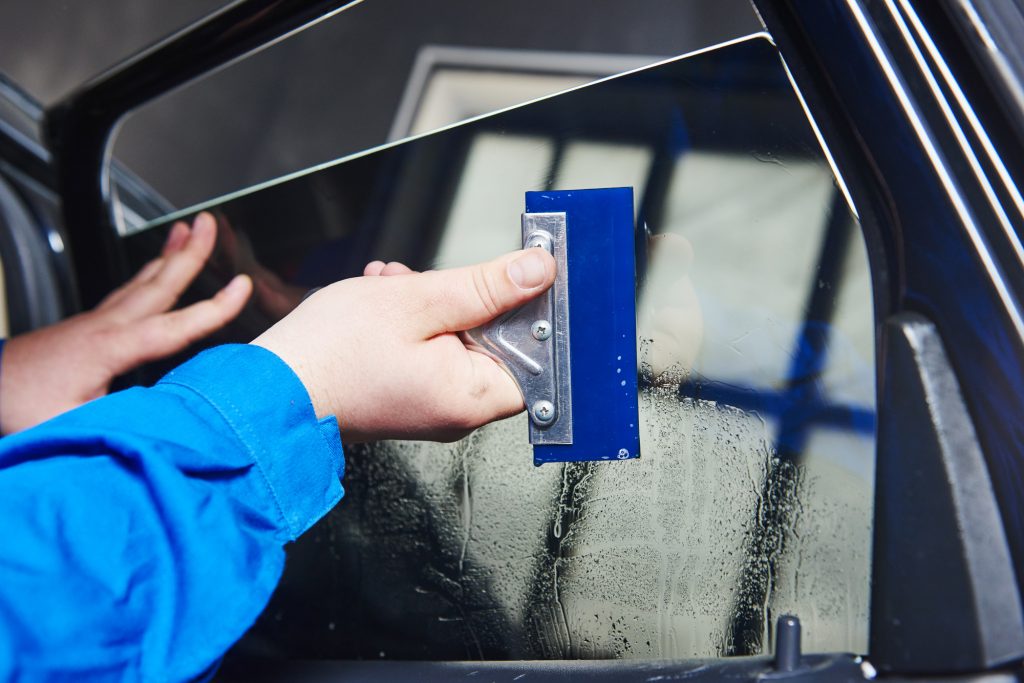 Tinting your windows is the best way to keep your car safe from the sun's harsh rays. It will also make your ride look sleeker with a customized appearance.
There are many reasons why you should go for window tinting. Here are 7 essential tips to help you get your tints done the right way. 
---
---
1. Learn the Laws for Each State
The laws about tinting your windows may not be the same for every state. The last thing you need is getting pulled over by the police for having tints in a local area that does not permit them.
Before sprucing for an upgrade, find out the tinting limits for the state you want to drive in. This will protect you from any hefty fines in the future.
2. Where You Can and Cannot Tint
You might not be allowed to tint all your windows. For instance, the side and rear mirror may only let you tint some lighter shades instead of going all out. This is to protect your view from being obstructed while driving.
Your windshield would most likely have the strictest rules because you need it to be clear enough to see through. However, there are clear films that you can apply that can still protect you from UV radiation without illegally darkening your windows.
3. Types of Tints
There are different types of tints you can choose from. These are Premium-dyed, metalized, infrared-rejecting ceramic, Nano-ceramic, and high visibility window film.
Premium-dyed tint has multiple layers of dye to absorb solar heat. This effectively helps block direct sunlight from filtering into your car. It has an opaque appearance, which is also ideal if you want window tinting for privacy.
Metalized tint works similarly, except it consists of small metallic particles that block sunlight. These are present deep within the film, which helps your windows reject UV rays and excess heat while making your vehicle look sleek and attractive.
Infrared-rejecting ceramic tint has a premium technology that protects your car's upholstery from fading. This will keep all your passengers cool during the summer while strengthening your windows.
If you live in a hot climate like Florida, this would be the ideal choice. The Nano-ceramic tint is another premium choice to protect you from glare, UV rays, and heat.
If you cannot tint your windows because of local laws and still want sun protection, the high visibility window film is your best bet. This is a clear film that gives you most of the benefits mentioned above without drastically changing the appearance of your windows.
4. Cleaning Your Car Windows
Before putting your money down to give your car an exciting makeover, you should learn how to maintain your tinted windows. Depending on the climate you will be driving the most, you should wait for the tinting to cure before cleaning the windows.
This can take up to 30 days. When it is finally time to go for a wash, use a spray to mist the windows with warm and soapy water. Then grab a cotton or microfiber washcloth and gently wipe the windows down.
After you have finished this process, you need a rubber squeegee. Respray your tints and use the rubber to stroke the glass in straight lines until the windows are dry.
5. Do Not Skimp on Quality
Although DIY kits for tinting windows are relatively inexpensive, they can be risky because they succumb to peeling and fading. When it comes to mobile tinting, always find a professional company that takes pride in using the most premium materials to apply the tints effectively. This way, your tints will last a long time, giving you your money's worth.
6. Do Not Miss Getting a Guarantee
DIY kits do not provide guarantees like professional companies. If your window peels or changes color, a professional tint will come with a warranty for any problems. This assures you that the company is using high-quality materials with a lot of expertise. 
7. How to Re-Do Mistakes
If you have gone ahead with a DIY kit for tinting your windows, you would need to order another one to re-do it if you made mistakes. However, the repeated peeling and bubbling can permanently damage the glass if you are not careful.
To always be on the safe side, bring your car to your local tinting company and get the top professionals to fix the problem for you. They are always worth the cost and have great tips to share about maintenance and types of tints.
Benefits of Tinting Your Windows
One of the top benefits of tinting windows is that you can enjoy extra comfort. The UV rays reflecting through your windows on the hottest day will not penetrate through. This way, you can always open your doors to seats that are not scorching if you live in a warm climate.
The majority of the sun's ultraviolet rays are blocked by tinted car windows. This eliminates glare while protecting your eyes and skin. You can also preserve your car's upholstery much longer without it looking worn out and stained.
Window tinting also stops the glass from shattering on impact in case of an accident. The tint strengthens the glass to prevent it from absorbing energy that would cause it to break. Then you will never have to deal with the shattered pieces hurting you or loved ones in the car.
Another major benefit of mobile tinting is privacy because people cannot see into your car. You can also leave valuable items like your phone or computer inside, and they will stay safe. However, you should still lock your car to prevent theft.
Ready for a Cool New Look?
Tinting your windows is a great investment because it gives your car a sleek and glamorous appearance while keeping you safe from thieves, harmful UV rays, and heat. You will never have to suffer again while getting inside the car and touching a burning steering wheel or seats during summer.
Contact a professional and let them know why you want to tint your windows, and they can suggest the best option with plenty of maintenance tips.
They can also provide a warranty in case you ever need to come back for a re-do. If you enjoyed reading this guide, check out some of our other posts for more information.
---