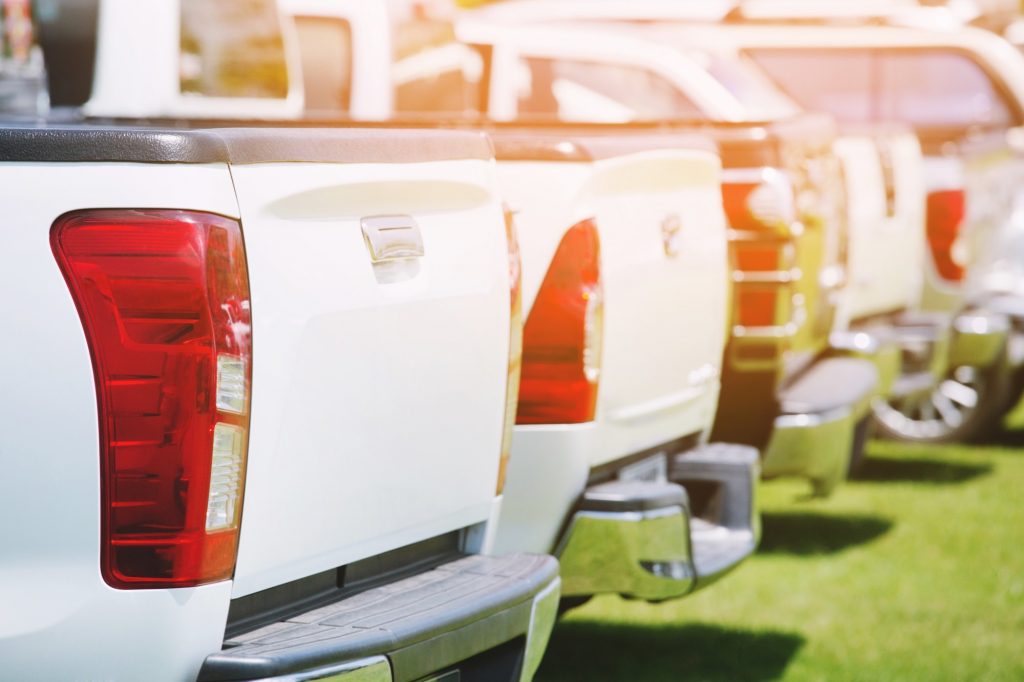 Admit it; you've always wanted to buy a truck. In 2017, trucks accounted for 16.4 percent of auto sales. But somehow you manage to see them everywhere. That's just your brain telling you it's about time you joined the club. 
Aside from being just plain awesome, they outperform other vehicles, they're safe, and they look badass.
---
---
So if you need any more reasons to buy a truck, read on to learn a few reasons why your next vehicle should be a truck.
1. You Can Haul Stuff
Logs. Rocks. Gear. Whatever you want! You can load up a pickup truck with anything that will fit. Just be prepared to be the go-to guy for all of your non-truck owning friends.
2. You Can Tow Stuff
Whether you're towing your boat to the lake, a trailer for work, or a camper for your weekend adventure, a pickup truck is the vehicle for the job. The new 2020 Ford Ranger has a max towing capacity of 7,500 lbs. With that kind of power, you could tow another truck. Or two!
3. Good Visibility
Another great reason to buy a truck is better visibility. Sitting high above the rest of the traffic gives you an advantage when driving in high traffic areas or winding roads. Increased visibility on the highway means you will be more prepared if there is a crash up ahead or when approaching a construction zone. 
4. Safety
Trucks today have the same level of safety features that drivers look for in other cars. We're talking front and side-impact airbags, blind zone alerts, dynamic braking, four-wheel drive, stability control, and other advanced safety features. 
The larger size of trucks gives drivers a safety advantage in an impact as well.
5. It Will Fit Your Lifestyle
Owning a truck doesn't make sense if you just need to get from point A to point B. A truck is a tool that's meant to be used! 
Whether you're hauling a load of lumber to a job or loading up your kid's dirt bike and ATV for a fun day on the trails, your life isn't compact, and your vehicle shouldn't be either.
Plus, owning a truck makes you look like a boss and gives your community a sense that you're a skilled and capable guy who gets things done. And you are, aren't you?
6. Power
The larger engine size that comes with a truck gives you a power advantage on the road. Whether you're climbing a mountain, hauling a heavy load, trailering a boat, or pulling out into fast-moving traffic, a truck can do it all. Wield your power wisely. 
7. Off-Road Capabilities
The higher clearance, 4 wheel drive, and big tires offer offroad capabilities that other cars just don't have. Trucks can take you where you need to go. In the event of an emergency, you'll have more mobility to navigate through deeper puddles, around downed trees, and through rough terrain.
Is It Time to Buy a Truck?
We think it is. Owning a truck makes more things possible. With a powerful vehicle, you'll be able to get more done and have fun doing it. When you finally buy a truck you won't be disappointed.
If you liked this article check out the rest of our blog for others like it.
---