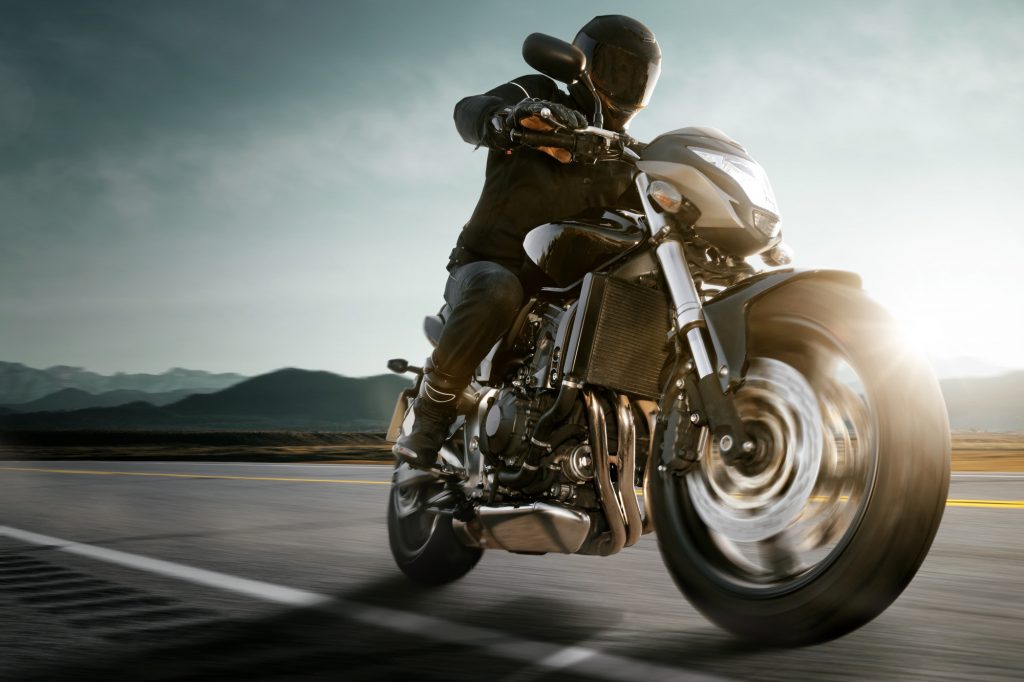 Are you in the market for a new motorcycle? Do you want the chance to roam the open road on a chopper whenever you feel like it? If so, then you need to consider buying a used motorcycle.
Doing so can help you get your hands on a beautiful motorcycle at a reasonable price. It can help you enjoy all the fun and entertainment of blazing the open highway without spending a fortune. There's also less depreciation if you're looking to resell it at some point.
---
---
See below for tips on buying used motorcycles and how to find the best fit for your budget and your motorcycle preference.
1. Purchase From a Reputable Place
The place in which you purchase your used motorcycle makes all of the difference in the world. If you purchase from a place such as Craigslist, you risk falling for a scam or being hooked up with a motorcycle of pour quality. 
You might consider purchasing from a dealer, as they can offer you warranties and terms to protect you from a bad situation. If you choose to purchase from a private seller and something breaks down in the bike, nothing is protecting you from that loss.
Start by browsing around online and finding dealers (both online and in-store) then browse through their inventory for motorcycles you might be interested in. Be sure to look for online reviews to see if previous clients are happy with their customer care and service.
If you've already purchased from a private seller or are still in search, there are ways to get your hands on equipment to fix your motorcycle. Be sure to visit this website in order to learn more.
2. Research the Motorcycle's Title History
Remember those commercials that tell you to "check for the Carfax" on any used car you're considering buying? What you may not realize is that you have the same luxury as you shop around for a used motorcycle.
The National Highway Traffic Safety Administration requires that all motor vehicles have a VIN number, which is what you use to search the title history.
To get the history of a specific motorcycle, you need to get the VIN number, then contact the local police department or your DMV to check the bike's history.
Be sure to get the VIN number in person and with your own eyes. There's always a potential that someone will try to give you the wrong VIN in order to hide an unflattering title history.
3. Identify Your Goals
The results of your search could vary on several different things. The used motorcycle market is constantly changing. What might be on the market today, could be sold and out of stock by tomorrow.
For that reason, you need to identify your goals during your search. Are you looking for the best deal possible? Is there a certain price range that you're looking to stay below? Do you have a model year that's the oldest you'll possibly consider on a used bike?
Knowing how long to continue your search is determined by what you're actually looking for. 
It's okay to have a make and model that you're unwilling to veer away from. However, you have to understand that it will take time to find the right deal, since you're filtering out all other options.
If the price is your top concern, then be sure to keep an open mind on makes, models, and years. Do as much research as you can to find incredible deals. An open mind makes it much easier to shop around at a dealer and have them point out the best-used bikes.
4. Always Perform a Test Drive
Simply put: you should never purchase a used motorcycle (or any motor vehicle, for that matter) without performing a test drive.
It's the only way you can get a feel for the product that you're purchasing before signing the dotted line. If a seller refuses to give you a test drive, then walk away from the deal and never look back.
You should also use that test drive to ride it the way you expect to use it. For example, if you're wanting to use it to go as fast as legally possible on the highway, do so during the test drive. If you plan to ride it on gravel roads, then test it out on one.
However, don't just smile and enjoy the ride. Pay attention to little details about the motorcycle. Look out for anything that seems out of whack.
5. Create a Budget
Are you struggling to find a price range that you're comfortable with? Not sure what kinds of bikes are actually within your price range?
If so, then take the time to create a budget to find out. Build a monthly budget and see how much wiggle room you have for this purchase. Remember to factor in things like motorcycle insurance and the approval rate of your bike loan as well.
Find a number that you're comfortable paying from month to month. If you have your eyes on a specific model, calculate the amount of money you'd have to downpay to get it in your budget's price range.
Use These Tips While Buying Used Motorcycles
Now that you have seen several amazing tips to use while searching for and buying used motorcycles, it's time for you to start the search.
Remember, as long as you follow all of these steps and take the time to refine your search, you'll find a used motorcycle that you can rely on and enjoy for years to come.
Be sure to browse our website for more articles on buying used, as well as many other helpful topics.
---