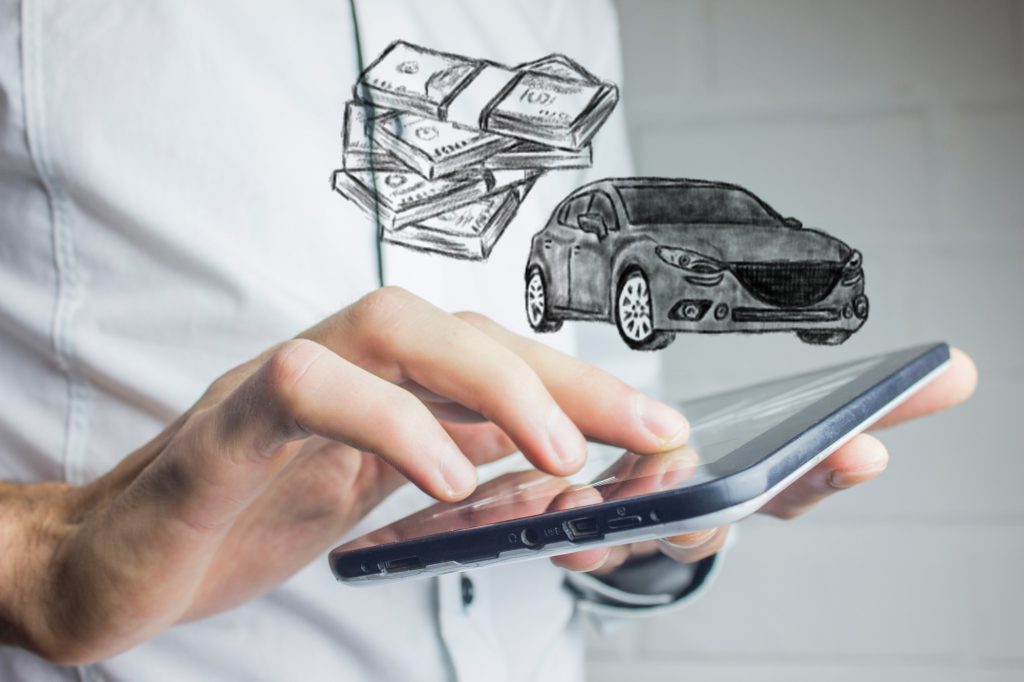 Buying your first car is an exciting moment that'll stay with you forever. Yet buying a car also comes with a lot of responsibility. 
Before, during, and after the purchasing process, you will need to do a lot of work. So what are some things you have to keep in mind?
---
---
Keep reading for a full breakdown of 5 things you must know when buying your first car.
1. Create a Realistic Budget
One of the more obvious things you need to do is create a budget.
If you're buying a car for yourself, think about what you can afford. Keep in mind that you'll probably be paying monthly installations. What kind of interest rate will your credit score get you? How much can you afford to pay each month?
If you're a parent buying for a teenager, think about what your child will be using the car for. Do you want it to last for the next decade, or only long enough for them to use it through high school and college? This will affect how much you should be willing to spend.
Keep in mind that when you buy a new car, you experience a lot of depreciation, even driving the car from the parking lot to your house. In many instances, it might be preferable to buy a used car.
A used car can last as long as a new car, but for a much cheaper price. When you buy used, the majority of the depreciation has already occurred. This lets you enjoy a vehicle without spending your life savings.
If you're in New Zealand, check out some of the options available at the NZC. Come get a used car that you'll love!
2. Consider Your Needs 
After creating a budget, look at the options available to you. Think about what kind of vehicle will be best suited for your wants and needs.
You might be drawn to something flashy. A convertible might seem like a fun first car, but will it accomplish all of your needs? If you live anywhere other than California or the South, you might not get to enjoy it much.
Are you someone who needs to get from school or work and then back home? If so, something simpler might be better. Or are you someone who needs to transport other family members and friends around? If yes, then consider a larger car, such as an SUV or a minivan.
You should also take the cost of fuel into mind. You might find a used pickup for a fair price, but if it isn't gas-efficient, you might end up paying more at the pump than what it's worth.
Narrow in on what type of car will help you accomplish the tasks you need to do the best.
3. Do Your Research
Once you've decided what style car you want, as well as created your budget, it's time to do research.
You might have an idea of what kind of car you want, but you should now narrow in on what model. If you're looking to save money, consider buying an older model. Often, they offer more or less the same features as their newer counterparts, but for a much cheaper price.
You should also research different dealerships to find the best one in your area. Ask your friends, ask your family, and read every review you can find online. Sites like Yelp are good places to start.
If you think you've found a good dealership, check their available cars online, and schedule a visit. When you're there, get a sense of the environment. Is there a pack of salesmen waiting for you at the door? What does the showroom look like?
As with any business transaction, trust your gut. If something feels off, you can go somewhere else without an issue. 
4. Take a Test Drive
So you've found a reputable dealership, and have narrowed in on what you think is your dream car. What's the next step? Take it for a spin!
Although you can do research online, nothing compares to the feeling you have when you're behind the wheel. Even if all the other factors line up perfectly, you should still opt for another choice if it doesn't feel right.
When in the car, pay attention to all the important factors: seat height, how the steering wheel feels, outward visibility, etc.
Make sure you drive it for more than 5 minutes. Practice going fast, going slow, and doing everything else you might ever do when driving.
If the salesperson you're with objects to you spending an extended amount of time in the car, find another salesperson who does not. If they also object, find another dealership.
5. Get Ready to Negotiate 
Everything felt great on the test drive. What's the next step? It's time to negotiate.
If you are a younger buyer still uncertain on how to buy your first car, make sure you bring an experienced adult with you to help. You don't want to get rip offed and end up having to pay an unfair amount.
If you're shopping at a private dealership, research the trade-in-price for the car you're interested in based on its mileage, location, and condition. That should then become your goal.
Don't get drawn into sales tactics, such as telling you the monthly price as opposed to the total price. Keep that number in your mind and stick to it. The number will probably be a bit higher than your target price.
If after a lengthy negotiation the salesperson still won't meet your idea of a fair price, don't be afraid to walk away.
Be Excited: You're Buying Your First Car!
Buying your first car is a huge step and should be a happy moment. To ensure that it is, make sure you do your homework and research beforehand.
Do you have any other tips on how to buy a car? Let us know!
Check out our other blog posts for more car-related guides.
---