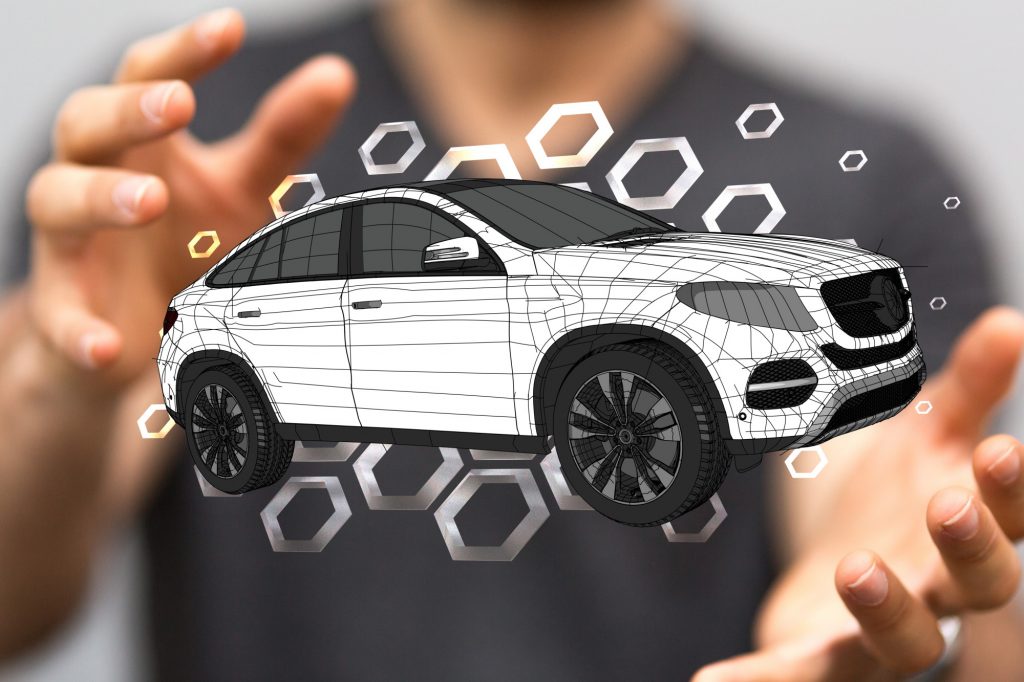 It appears as though drivers are spending more time behind the wheel than ever before. The daily average is 31.5 miles, whether that's back and forth to work or weekend activities. According to AAA, that's the equivalent of two annual round trips from San Francisco to Washington, D.C. 
If we're driving across the fruited plains twice a year in our cars, then it better be comfortable. Even if we only have a 15-minute commute to work each morning, why can't it be enjoyable?
---
---
From Shiatsu massages to portable espresso machines, we have a few cool car accessories here that may persuade you to make three of those cross-country trips, including one just for fun! 
1. Massaging Cushions
Do you think it's worth a hundred bucks to install customizable, massaging seat cushions? If you spend a lot of time in your car, then we think it is. For many, all you need is a working cigarette lighter. 
There's one brand, Gideon, that we recently came across that produces some spectacular products. Their six-program customizable massaging cushion cashes in at $140 and offers Shiatsu kneading, vibration massage, rolling massage, and therapeutic heat. Sounds like a spectacular way to sip on your morning tea as you slide into work, eh? 
2. Rearview Video Monitor
Any distracted drivers out there? Unfortunately, a large portion of us is guilty of it from time to time. So, what can we do to overcome the temptation? Install a replacement rearview mirror with a small video monitor that mirrors your phone. 
In this way, when the text pops up (that we usually don't need to read) or the call comes in, we don't fully take our eyes off the road and look down toward our laps. Rather, everything is up high in our line of sight, including our GPS.
3. Armor All Vacuum Cleaner
Is this nerdy of us? It probably is. But, we don't care. Armor All came out with a tiny little vacuum cleaner that plugs into 12-volt outlets and can clean up any mess. In fact, it's designed for dry or wet messes.  
You read that right; this Armor All vac can pick up the Frosted Flakes that sprayed everywhere and suck up the chocolate milk that erupted from someone's sippy cup.
Even the design is smart; it's slanted to get into every little hard-to-reach cranny. The nerd in us loves the LED torch on the end. Why miss an opportunity to vacuum just because the sun's gone down? Indeed, they've thought of it all with this nifty little dust buster. 
4. Dash Cam
Truckers (and drivers) caught on to dashcams years ago when they realized their value in the event of an accident. But, the road tripper inside of us can benefit from dashcams, too. 
On your next trans-continental trip across America, why not keep your dashcam running to capture the serenity of the Arizona desert or the color of the California sky?
With a couple of SD memory cards, you could film the whole trip and make something truly spectacular out of it. By the time you return home, you may even have a short film on your hands! 
5. Subwoofer
This is nothing new. Back when we were driving DeLoreans, we could've popped a subwoofer into that baby. But, in a land of dashcams and rearview video screens, we can't forget about that bass. 
Push yourself back to the future with enough boom to make you question whether it's your speaker system or your subwoofer that's controlling your heated massage seat cushion. We all have our favorite playlists lined up on our phones. Why not let the beat live on, no matter which state we're crossing through? 
6. Tints
One more old school accessory… Tints serve so many wonderful purposes, we're not sure why they're not stock on every car. You can read more now about their multitude of uses. 
Sure, they block some of the early morning sun rays, but they also promote privacy. They can keep the temps just a little bit lower in the car on those hot summer days. And, again, if you spend a lot of time in your car, tints are a nice way to make it feel more like a private space than an empty fishbowl. 
7. Espresso Machine
This may be a tad indulgent, but we can't stop Googling this one company's espresso machine, Handpresso. Like many of our favorite accessories, it plugs into the cigarette lighter.
All you do is pop it into your cup holder, add a shot of water and a hit of coffee grinds, and you have a hot cup of caffeine! On long road trips, we can't think of anything better than a fresh-brewed espresso and a little biscotti for good measure. 
Cool Car Accessories for 2020
And there you have it. With a couple of massage cushions, a shot of espresso, and some privacy tints, you won't mind making an hour-long commute to work each morning. When you get tired of your podcasts, turn up the bass and pump your new woofer. 
Here at You Fix Cars, we're all about auto repair advice and resources. Sure, we all need our cars to be running at peak performance, but don't we also want a little cushion to our seats and a little technology for the ride? 
We hope you've enjoyed reading about these cool car accessories and we hope you find the finances to implement a few in the new year. May your 2020 commutes be smooth as silk and comfortable to boot. 
---