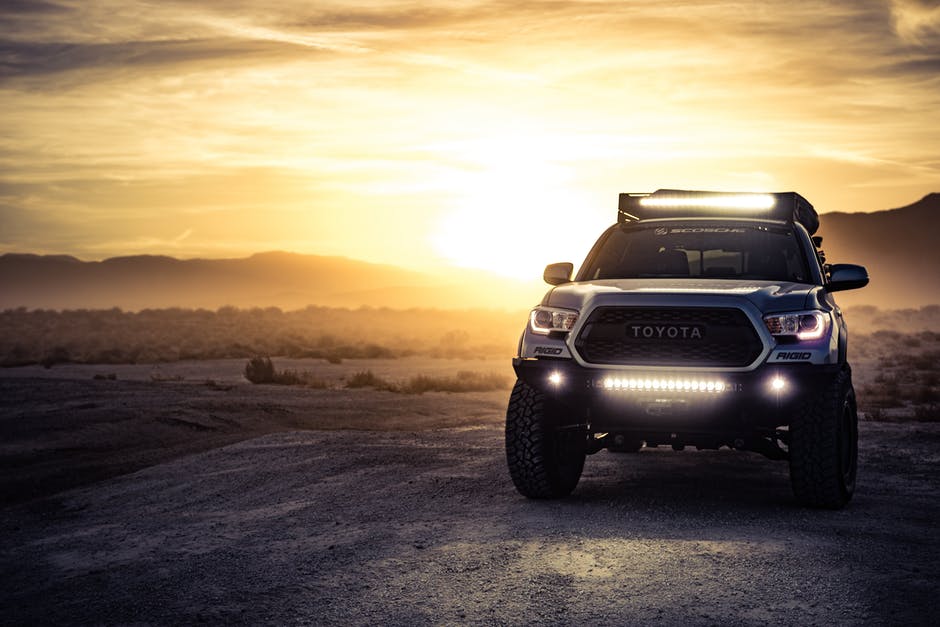 In 2017, about 2.8 million consumers decided to buy a truck.  
Trucks are very popular because of how useful and versatile they can be. Some of them even offer the luxury that a sedan or SUV may offer. 
---
---
However, sometimes they can be expensive. We have you covered though. 
If you're in the market for a new vehicle, check out this list of the best trucks for the money to help with your decision.
1. Toyota Tundra
The Toyota Tundra is normally in the $30,000 range. This truck will last you for a while though. 
You can probably find a few of the rival trucks for cheaper, but long term this truck will cost you less. 
This truck has a standard V8 engine that will help you save on gas by giving you great fuel efficiency. 
If you want a truck that will be primarily used for hauling, you may want to opt for a different choice on this list. This truck is reliable, but it won't be able to haul or two as much weight as other trucks would be able to. 
2. Nissan Titan
If you need a truck that has lots of different cab options, a Nissan Titan would be a great choice. If you buy a 2017 or 2018 model, there are three different cab configurations to choose from, so you will be able to find something that fits your needs. 
The beds of the truck will also come in different sizes depending on which cabin you choose. The bed ranges anywhere from a five-foot to eight-foot bed, so you will be able to carry whatever you need. This truck could even be great for tailgating! 
This truck is also in the $30,000 range. 
This truck rides very smoothly and quietly which is always a plus. 
3. Ford Ranger
This truck is normally in the mid $20,000 range, making it a cheaper option on this list. 
You may also be able to find older models of these trucks as well, and they are just as reliable at a more reasonable price.
This truck has a great engine that will give you about 27 miles per gallon on the highway and about 22 in the city to help you save even more money. 
4. GMC Sierra
The GMC Sierra is also in the $30,000 range, but you may also be able to find older models for cheaper. 
GMC has been working on redefining their truck for years, and the GMC Sierra is proof of that. This truck has four-wheel drive as well as a V6 engine. This engine will give you about 285 horsepower to play with. 
This truck has a stylish exterior as well as a luxurious interior. 
5. Chevrolet Colorado
The Chevrolet Colorado starts out around the low $20,000 range. However, this isn't a full-sized pickup truck.
This midsized vehicle is just a little bit smaller, but it will still come fully equipped to make sure that you can get your job done. 
Some of these trucks come equipped with backup cameras and full wheel drive. It has a V6 engine that gets about 17 miles per gallon in the city and 24 miles per gallon on the highway. 
6. Ford F-150
The 2019 Ford F-150 is one of the most popular, well-known trucks that cost around $30,000, and it's a full-size truck. 
In the long run, this will also be the cheapest full-size truck to maintain and fuel as well. The Ford F-150 gets great gas mileage to help you save some money. 
This vehicle is also extremely safe and comes with aids to help assist the driver. There are other safety features such as automatic emergency braking, pedestrian detection, and automatic high beams.   
7. Ram 1500
The Ram 1500 starts out around the $25,000 range. This has one of the lowest prices for a full-sized pickup truck. This truck is very reliable and easy to maintain and will help save you fuel as well.
The inside of the cabin has comfortable, cushioned seats to make sure your ride is comfortable. In addition to being comfortable, you will be able to have a lot of space in the cabin without sacrificing any space for the bed. 
In addition to being comfortable, you will also be able to tow and haul a lot of weight. Ram redesigned their truck to make sure that it is one of the best trucks for that purpose. 
8. Toyota Tacoma
This truck starts around $25,000 as well. This mid-sized truck comes in all different varieties and will help you find something to love about it.
Not only is the price tag great, but it also has 159 horsepower to it. 
There is also some technology integrated into the cabin as well, like a rearview camera and Bluetooth compatibility. 
9. Honda Ridgeline
The Honda Ridgeline starts around the low $30,000 and is probably an expensive compact pickup truck for this list.
However, it is such a great truck that it had to be on the list.
This truck has a luxury-grade cabin and offers a lot of tech features for you to upgrade as well. 
This truck has had a lot of high safety ratings and has scored high on reliability ratings as well. 
10. Nissan Frontier
The Nissan Frontier is one of the smaller trucks on this list, but it is also in the mid $20,000 range. Even though it's smaller, it is still a four-door pickup. 
Although it may be small, it still offers a lot of great features. Some of the newer models have heated leather seats, Bluetooth compatibility, a V6 engine, and 261 horsepower. 
Buy The Best Trucks for the Money
These are only a few of the best trucks for the money that you can find. 
Before you buy a truck, make sure you do your research and talk to the car salesperson to make sure that you are getting the best possible deal.
To help you with more research, make sure you check out some of our other blog posts! 
---