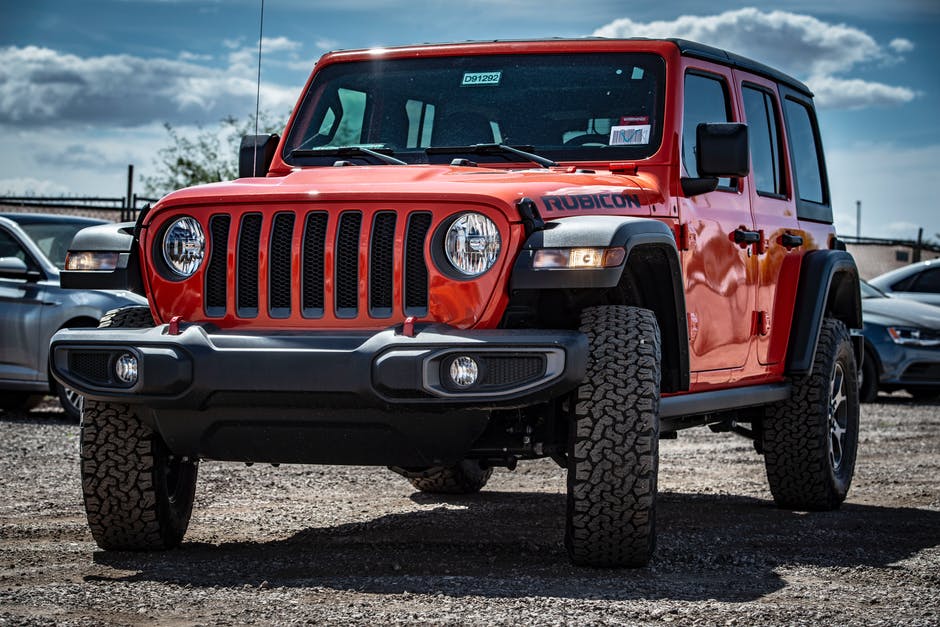 After strong car sales in 2018 and whispers that things might cool off in 2019, car dealerships have been pleased to see that, for the most part, 2019 has been a flat year for vehicles.
Among the many vehicle brands that continue to hold strong and even increase their share of the car market, Jeep seems to stand out the most.
---
---
Not only do customers buy Jeep Wranglers by the truckload but when you get behind the wheel of a car like a Wrangler, you quickly find that it's unlike anything else that exists on the planet.
Whether you're a fan of luxury or a fan of adventure, if you're looking for a new car, we think you should be looking into a Wrangler. Here are a few reasons why…
1. Outstanding Road Performance
We could open up our list of Wrangler perks by shouting about its off-road performance but before we do that, let us say that this car performs exceptionally well when subjected to standard road conditions.
The newest class of Jeep Wranglers feature 23MPG on the highway, roughly 295HP at 6400RPM and a seriously efficient 4-cylinder engine. It's also worth noting that the newest batch of Wranglers have much more responsive suspension systems which make for a smooth ride, particularly for those with back problems.
2. Wonderful Aesthetics
If you decide on which car you're going to drive based on the way that it looks, we don't blame you.
And guess what? Beauty lovers adore Jeep Wranglers because they look fantastic!
There's just something about a Wrangler's refined yet rugged look that turns heads no matter where you go. In our opinion, if you're looking for the most attractive Jeep Wrangler option, invest in the "Sahara".
3. Surprising Towing Capacity
When we think of Jeeps, most of us think of exploring the backcountry. As it turns out, a whole class of Jeep owners think about towing and for good reason…
New Jeep Wranglers feature 3500 pounds of towing capacity!
That means that your Jeep can tug your boat down to a lake, your small trailer as you move from one neighborhood to the next and a multitude of other heavy loads.
4. Staggering Customization Options
Jeeps are perhaps that most individual-obsessed cars on the market. No matter what your tastes are for color, interior, accessories or anything in between, you can find what you're looking for via a Jeep manufacturer or the aftermarket.
Looking at options that you can find at any Chrysler Jeep Dodge mega-dealership, the 2020 Jeep Wrangler will come in 10 different colors. The Jeep Wrangler Sport also offers a 2-door option for people that prefer a more compact build.
If you think that's where your customization options end, think again.
Manufacturers let you select from 6 different top types, 2 separate rim choices, and 4 interiors.
If you're looking for more variety than that, customized aftermarket Wrangler parts are huge on the internet. Look no further than eBay to see what we're talking about.
5. Safety Comes Standard
Wranglers tend to not top people's lists of safe cars. That's fair given the fact that Wranglers have built a reputation for themselves as being customizable, off-roading vehicles.
Believe it or not though, in the last decade or so, Jeep has doubled down on its safety reputation. It now boasts a 4-star frontal crash rating from the NHTSA and several standard safety perks.
Features that you can find in base models of new Wranglers include blind-spot monitoring, forward-collision warnings, adaptive cruise control, and automatic light beams. Drivers can also opt into several more cutting-edge safety additions.
6. Serious Durability
When you look at a Wrangler you suspect how durable it is. Its tires are powerful, its frame is crafted from high strength steel and its clearance from road debris is best in class. As it turns out, with a Wrangler, what you see is what you get.
A well-cared-for Wrangler that gets regular maintenance has been reported to last for over 400,000 miles. For those of you that can't put that into context, that's equal to driving across the United States 121 times!
7. The Champion of Off-Road Performance
We've saved the main reason why most drivers buy Jeep Wranglers for last…
Sure, Jeeps have great fuel economy, life-spans, and safety features. At the end of the day though, people worship Wranglers because of their off-road performance.
Believe us when we say that if you're on a road that's not paved, there's no vehicle that will take better care of you than a Wrangler. Wranglers, as we mentioned, feature the best ground clearance on the market. They also come with 4-wheel drive as a standard feature and even allow you to manipulate the speed of each of your drivetrains separately.
Whether you're driving up a mountain or rolling through a swamp, Jeeps make the perfect companion for any world exploring adventurer.
To Understand Why People Buy Jeep Wranglers, You Have to Drive One
We can hit you over the head with a million reasons as to why people buy Jeep Wranglers and why you should too. At the end of the day though, the only way that you can understand why Wranglers are great is if you get behind the wheel of one.
The best advice that we can give you is to head down to your local Jeep dealership and take a Wrangler for a test drive. You'll be glad that you did.
Are you looking for more information on all things cars? If you are, dive deeper into the pool of vehicle content that we have featured on our blog!
---