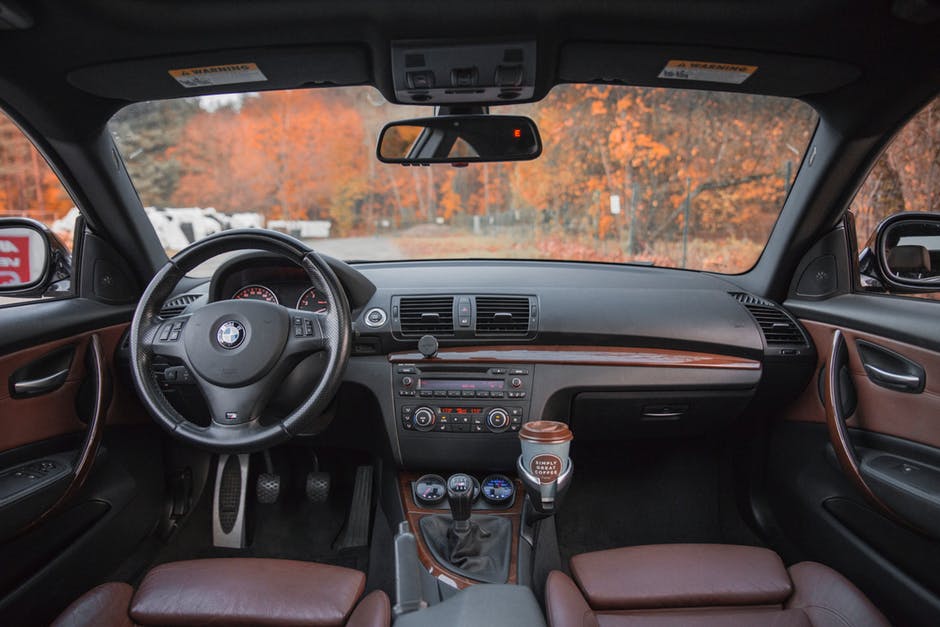 The average cost for a new car in 2019 sits at $37,185. This sticker shock is what keeps people hanging on to their old cars for longer.
But what happens when your car no longer looks good? Along with proper maintenance to keep your car running, there are steps you can take to improve your vehicle's appearance.
---
---
Are you wondering how to make your car look cool inside? Keep reading to find out how you can add instant upgrades to your ride.
Detail Your Vehicle
If you're wondering how to make your car cooler, start with a deep clean!
Even the most luxurious models look pathetic if their interiors filled with trash and dust. Even worse is if the driver ignores the interior and now the leather seats are faded or the interior cloth is ripped. Instead, make sure you regularly detail the inside of your vehicle.
Most car lovers will enjoy the process of cleaning the vehicle. Take an afternoon to wipe down all interior surfaces and apply an upholstery protector. Vacuum any cloth surfaces and clean all glass surfaces.
Once your vehicle is clean, then it's all about keeping it that way. Forbid anyone from eating or drinking inside your vehicle. And while you're at it, make sure you clean the exterior of your vehicle too.
Use Seat Covers
Looking for things to make your car look cool? Then it's time to upgrade your vehicle's seat covers.
Some people choose to go with an accent color to coordinate with the exterior of their car. For example, if you drive a black car, try buying yellow or orange seat covers to give your interior a pop of color.
We would recommend avoiding white seat covers because they get dirty quickly. Also, keep in mind that black seat covers will retain heat in warm climates.
Along with the color of the seat covers, think about the material you're investing in. You'll want something like insert sheepskin seat covers to give yourself and your passengers a comfortable ride.
Tint the Windows
Tinted windows are a great way to change the appearance of your car because it affects both the interior and exterior.
Having tinted windows gives any car, regardless of year or model, a classier look. The interior of your car will also seem more private without everyone being able to easily look inside.
Not only will tinted windows make your car look cool, but they will also keep the interior cool temperature-wise.
Make sure to research your state's law on tinted windows making the investment. Some states regulate how dark tinted windows can be while others only allow tinting on certain windows.
Try Interior LED Lights
There's nothing cooler than seeing a car with colored interior lights driving down a dark road.
Go out and buy an interior LED lighting kit for your vehicle. Install the lights as strips around the inside of your doors, in your center console, and under your dashboard.
These lighting kits let you choose with color tint and even if the lights will flash or remain on. Choose a color to coordinate with your interior vibe, but stay away from reds and blues as they can be mistaken for emergency lights.
For even more style, add some of the LED lights to the underbody of your vehicle. This will bring a cohesive look to the interior and exterior of your vehicle at night.
Upgrade the Floor Mats
Many drivers never change out the original floor mats that came with their vehicle. But, floor mats are a great place to add some color and personality to your vehicle.
You can buy floor mats that match your new seat covers for a cohesive look. Or, search for floor mats made for your vehicle model online to see what styles are out there.
Choose floor mats that are easy to remove from your vehicle for frequent cleanings. Nothing ruins the look of a car's interior faster than a dirty floor.
Add a New Digital Stereo
If your vehicle is an older model, it may be rocking an outdated, unattractive stereo unit. A simple way to upgrade the appearance of your vehicle is by getting a state-of-the-art digital stereo system.
Choose a stereo that comes with a large display screen. A touch screen is preferable as it's user-friendly along with being attractive. Find a stereo that allows you to use Bluetooth to play your phone's music library and make phone calls.
Then, consider upgrading your speakers as well. Not only will they give a modern look to your vehicle but they'll also improve your sound quality.
Add Personal Touches
There are countless ways to make the interior of your vehicle luxurious, but to make it unique, add personal touches.
If you take pride in the fact that your vehicle is a class 'vet, then buy a corvette pendant to hang from your rear-view mirror. Or, get a decal to place over the upper part of your windshield to make an impression.
Take the time to follow a few car appreciation pages on Instagram to see how other owners personalize their vehicles. Then, come up with creative ways you can make your car unique.
How to Make Your Car Look Cool Inside? Try This
If you're wondering how to make your car look cool inside, try one of these tips.
But don't forget, even the best looking car won't impress fellow car aficionados if it's not running properly. These special touches should come only after you ensure your car is in working order.
If you need help fixing something specific on your vehicle, head over to our blog. We have car repair manuals for every make and model out there. With our help, you can get your car back up and running — all while looking cool.
---