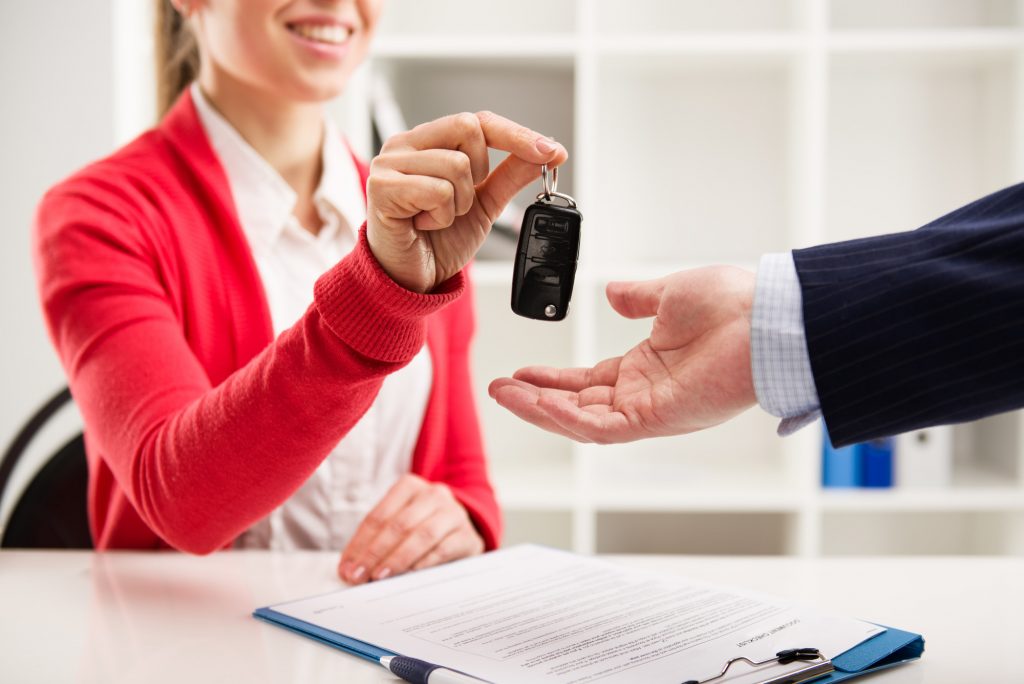 100 million Americans are going to enjoy going on vacation this year.
If you're one of those people, congratulations! Taking the time and spending the money to go on vacation isn't always easy but it's something that's an asset to living your best life.
---
---
As you start pricing out all of the aspects of your vacation experience, chances are, you're eventually going to start thinking about renting a car.
Car rentals can be relatively affordable depending on where you're at. In certain locations though, particularly in popular destinations, renting a car for a multi-week vacation can end up being one of the most expensive elements of your trip.
To make sure that your car rental doesn't break your bank account, below, our team rattles off 10 quick tips on how you can save big bucks when picking up a loaner vehicle.
1. Book Your Car in Advanced
If you walk up to a car rental desk and ask for a vehicle then and there, you're going to get gutted on the price front. If you book in advance, you're going to save money.
Bottom line – Book your rental car around a month out. Doing so is a quick way to save a few bucks.
2. Compare Prices Online
Thank goodness for the internet! Not only does it provide you with ample cat-related hi-jinks that you can enjoy, it also provides you with everything that you need to compare and contrast car rental prices.
Check out Enterprise's prices, Alamo's, National's and so forth.
Note how much each car rental place is charging for your dates and go with the agency that's offering up the best deal.
3. Bid on a Car
Priceline has a nifty bidding tool that allows you to bid on hotel rooms for certain dates. Did you know though that its bidding tools also work for renting a car?
It's true!
Hop on the site, pop in your dates, and let the world know what you're willing to pay for a rental. If you're lucky, your option will get picked up by a company.
4. Don't Rent at Airports
Most people rent cars at airports. All rental companies know this.
Put those two things together and you've got inflated rental prices at airports.
So, if at all possible, pick up your rental car at a non-airport location. Doing so will shave a few dollars off of your daily rate.
5. Go For the Cheapest Car Class
This tip won't work so well if you've got a lot of people with you. If you have 5 or fewer passengers though that don't mind sitting in a compact car, we always recommend opting for an "economy" vehicle class.
The reason why is that, especially when you rent from smaller locations, you'll always get bumped up from economy for free because your renter won't have any more economy vehicles available.
6. Try Joining Membership Clubs
Every major rental agency has some sort of a loyalty program that you can join. Often times, members of these loyalty programs enjoy special, discounted rates when renting a car.
Check to see which clubs are available to you and join one that is going to offer you intimidate benefits while asking nothing in return in the way of fees.
Loyalty clubs are especially helpful when you're renting cars for business purposes which you can learn more about.
7. Opt For One Driver
Additional drivers on your rental car mean an additional charge of $10.00 – $20.00 per day. If you're going on a two-week vacation, that means paying up to $280.00 just so somebody else can drive your car.
In our opinion, that expense is almost never worth the charge.
8. Skip Insurance Up-Sells
Your rental car agency will always try to sell you on insurance packages. Don't fall into the trap unless you absolutely need to.
Your native car insurance almost always comes with rental car coverage. As far as body damage goes, your credit card company likely offers this for free up to a certain amount.
Double check all of that information with your insurance provider and credit card company of course. Chances are though, you're already taken care of.
9. Fill Up Your Own Tank
Whenever you're renting a car, you're expected to return your gas tank with as much fuel in it as the car had when you drove off of the lot. For an additional fee, your rental agency will fuel up the car for you.
The problem with that is that they'll charge you well over standard fuel prices as a convenience fee.
To save some cash, just demand a full tank of gas when you drive your car off the lot and fill it all the way up again before you return.
10. Ditch the Rental
Depending on where you're vacationing, you may have access to great public transit, hotel shuttles, and other excellent options. It may be that, with all of those options, you can ditch picking up a rental car altogether.
If that's a possibility for you, go for it! You'll be able to invest your savings in doing other fun things while you're enjoying your time off.
Wrapping Up Tips for Renting a Car for Cheap While on Vacation
Vacations mean having a great time. They also mean spending a ton of money.
To bring down the overall cost of renting a car, we recommend following our tips above.
Doing so can easily save you a couple of hundred dollars which can help reduce the impact of your overall vacation expenses.
Have more car-related questions? We've got you covered. Check out the rest of our blog for tips!
---