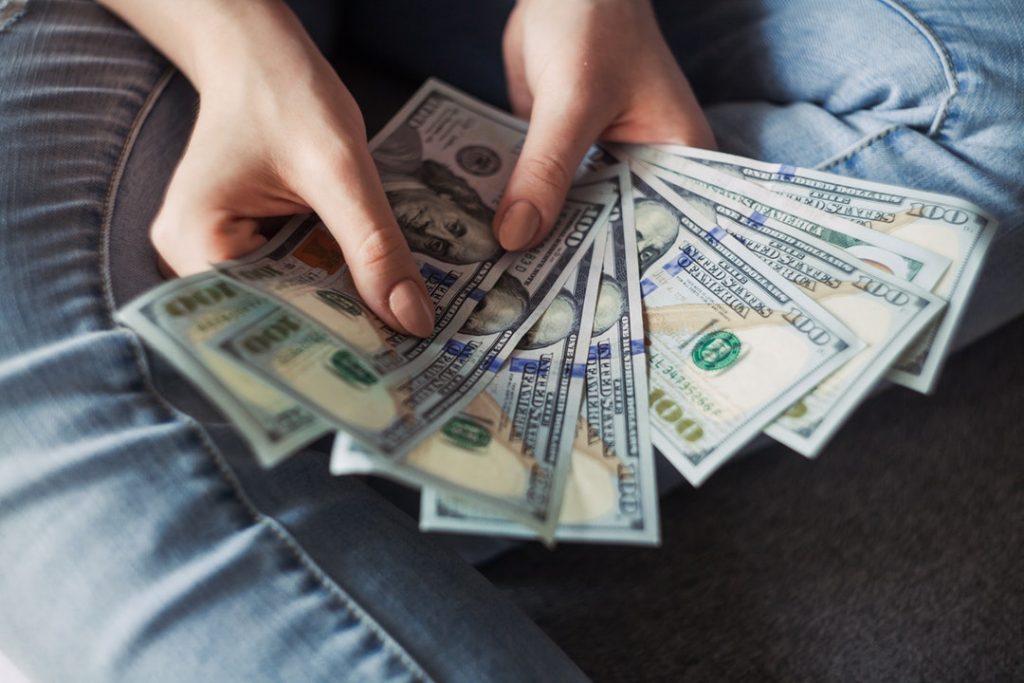 You've probably seen the ads online and in the newspaper about how you can make money by using car wraps. But many people question whether they can get paid for car advertising because it sounds too good to be true. You will be in for a surprise to find out it's true that you can make car wrap advertising a viable side hustle so you can have extra money each month.
You're wondering how could this be true, because it sounds too easy, so the opportunity must not be legit. Have you seen the different cars around who advertise a real estate agent or maybe you've seen cars driving around sporting a Monster Energy Drink Logo? Those are just a few examples of how you can get paid for car advertising.
---
---
While you may run into a few scams while looking for ways to make some extra money while driving around in your car, a majority of companies who offer car wrapping are very reputable. In this guide, we are going to give you some tips on how to find a legit company so you can start making money with vehicle wrap advertising.
What Is Car Advertising?
Car wrap advertising is like a billboard, where companies will put their logos and other custom design to promote their product or business. When companies use car wrap advertising, drivers can improve their business and products 24 hours per day. Usually, drivers can make anywhere from $200 to $1000 a month by letting businesses advertise on their vehicle's.
Businesses will go through third-party companies to advertise for drivers to work on their campaigns. Some last anywhere from a few months up to a year or more, depending on the product.
Vehicle Wrapping Process
Now that you have an idea of what vehicle wrapping is and how it works, you're wondering how do advertising companies find drivers to complete different campaigns for their customers. The process is more than just submitting some information into an online form. While getting accepted is not guaranteed, there is a lot that goes into participating in a program.
Below, we are going to talk a little bit about the process and what companies are looking for when it comes to finding drivers.
How to Apply for a Vehicle Wrap Program
The application process is pretty easy to follow, but putting in your application with each company is different. Some companies will want you to download an app which tells them if you would be a good fit for their program, while others have you fill out a simple form. We are going to talk about how to apply below.
Go to the company's website and look under drivers. You'll most likely find a form to fill out, where they will ask you about your vehicle and driving habits.
Submit your application to the vehicle wrap of your choice. The company will place you with different campaigns based on your information with what the company wants.  
What Are Companies Looking For?
Not everyone who applies to get their vehicle wrapped is accepted into a campaign. There is a lot of criteria you must meet before a third party car wrapping company places you with one of their customers. Here is a list of the requirements that they're looking for:
You will need to be at least 18 years old to drive for a car advertising company.
Most companies look for people who drive a lot. Many campaigns want drivers who travel 1,000 miles or more in a given month.
You are willing to use a GPS on your vehicle. Vehicle wrapping companies track the number of miles you drive by the GPS they install in your car.
You live in a specific area where they need drivers. Not every area need people to put wraps on their cars.
Companies may need drivers to own a specific type of vehicle. When applying to take part in a vehicle wrapping program, be sure to check and see if your car matches the criteria.
Your driving record must be clean. Customers do not want advertisers driving around if they've had any major moving violations or have been in a lot of car accidents.
Remember that you will be paying for your auto insurance and gasoline when driving for a vehicle advertising company. But remember to keep those receipts, and you can use them for deductions on your income taxes.
You Got a Campaign- Now What?
Congratulations! You got accepted for a campaign, and now it's time to get your car wrapped. The process is pretty simple, and they send you to a professional to get a free vehicle wrap installation, that is paid for by the advertising agency.
The advertising company will cover your vehicle with a vinyl wrapping, and drivers can choose to have half of their car, or they can get it completely covered with advertisements. Just remember that if you get a half wrap, then you won't get as much money per month during the length of your campaign.  
Before the advertising firm wraps your car, you will receive a draft of what the advertisement will look like on your vehicle. Drivers have a choice as to decide if the ads will look good on their car or they can reject the campaign without any penalties. Once you choose to have the wrap installed, they will put it on your vehicle, which will take around an hour to complete.
Your car advertising wrap will never ruin your vehicle because the material is designed not to destroy the paint or scratch your automobile.
Also, there will be a GPS placed inside your car, so the advertising agency can keep track of the number of miles you are driving. Be prepared to drive a lot as most places will need at least 800 to 1000 miles per month to meet their campaign.
What Should You Avoid?
Being a mobile billboard is a highly sought-after side hustle, and some scammers take advantage of people who want to make some extra money. Unfortunately, there are a lot of drivers who fall for these scams, which leaves them out of money and in some cases, they can get into a lot of trouble.
How can you tell a scam from a real opportunity? Many scams will use the names of legitimate companies, so their victims think they're getting direct communication from an actual car wrap advertising firm. But, they try to charge you an upfront fee to get a gig with their company.
But there are things you can look for, to weed out the scams from the real opportunities. If you follow these tips below, you'll save yourself a lot of wasted time and hard earned money. You can also report vehicle wrapping scams to the FTC so that they can stop these fraudulent companies in their tracks.
Red Flags That You Should Avoid
If the company offers payment, then sends you a check for more than the amount agreed upon. One-Hundred percent of the time, the check is fake, and the sender wants to you deposit the money, then send what's left over. If you come across this scenario, contact your local authorities.
If a company asks you for money upfront, that is a sign of running away. Never pay for a job or side hustle; there are plenty of free opportunities available.
If you notice a ton of spelling and grammatical mistakes, as well as odd spacing, it's likely you are coming across a scam. Professional advertising firms will use proper grammar and spelling throughout your correspondence.
If the company is asking for your address and phone number, you are likely talking to someone who is trying to pull a fast one on you. When you apply for a job with any company, including side jobs like car advertising, your personal information is already on file with them.
Most vehicle wrap advertising companies need a newer model vehicle. If you come across one that doesn't care about the age or how it looks, it is likely a fake business.
Last, but not least, trust your instincts. If something doesn't feel right to you, then don't move forward with the offer.
Make Some Extra Money Today
Finding a good side hustle to put away some extra money or to help with the bills can be daunting. It is no different when looking for an excellent opportunity to work with a wrap agency for car advertising. Several companies are not only legitimate, but it's a fun way to get some much-needed cash in your pocket.
At Rock Wall Signs and Wraps, they provide professional installation using 3M vinyl. Businesses and drivers alike can get customized graphics that not only look great but are also eye-catching. Check them out today and learn how they can make your campaigns stand out from the crowd.
Get the latest tips and tricks on all things automotive at You Fix Cars. We offer repair manuals for cars, trucks, motorcycles, and the best automobile resources on the internet. Auto mechanics writes each of our articles so you can keep your vehicle running like new.
If you like to get dirty and make your repairs, then visit us today.
---