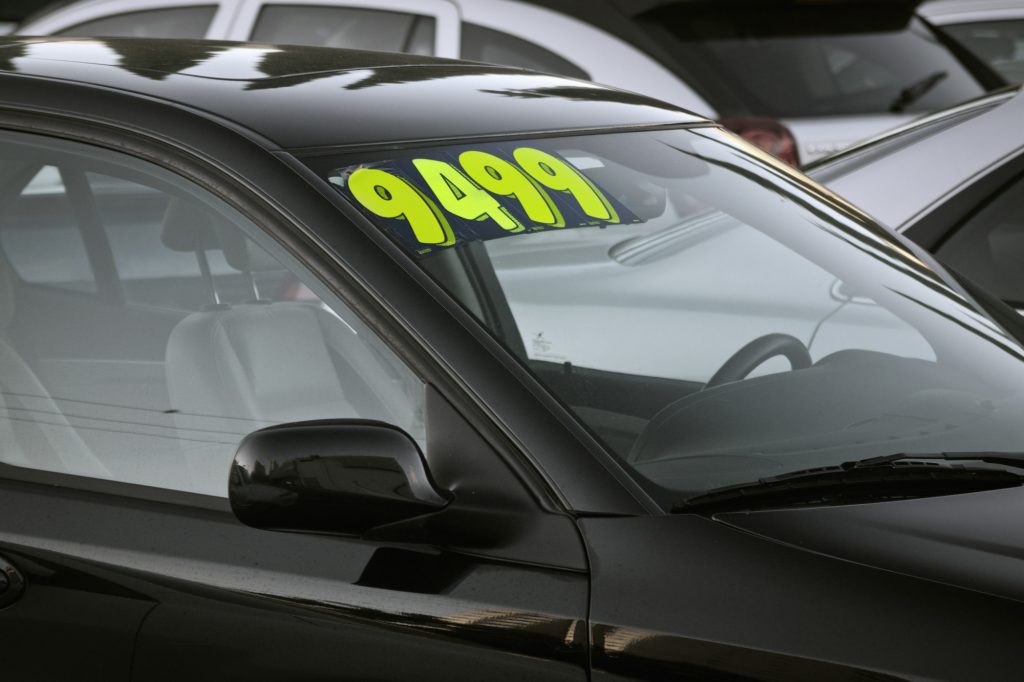 Did you know that, on average, a new car is over $13,000 more than a used car? Not only that, but new cars depreciate about $3,000 a year. That's a lot of money over the life of your vehicle!
There are a few other reasons to buy a used car today. Such as they last longer, you can find vehicle history reports, and you can buy certified pre-owned cars backed by the manufacturer.
---
---
If you do your research, buying a used car is a smart financial decision. Keep reading for 10 of the best used cars for your money and what you should be looking for in a pre-owned vehicle.
What to Look for in a Used Car
When you are contemplating a used car, you want to make sure you are getting what you think you are. When you find one you might like to buy, take it for a test drive just as you would with a new car. You should also closely inspect the interior and exterior of the car.
You can always get a mechanic to inspect it for you as well, to note any mechanical issues. Checking the VIN number is important, as there are VIN cloning scams that replace the VINs on stolen cars with fake ones.
A vehicle history report will also tell you if the car has been in any accidents, title issues, recalls, and ownership history. The dealer may be able to provide this to you, or you can order one online.
Once you know what to look for, you should find a reputable dealer, like Legend Auto Sales, to work with you on the purchase of your vehicle.
10 of the Best Used Cars for Your Money
Rather than just going out and test driving any used car, do your research ahead of time and determine what you want. If you have a specific vehicle, size, or price point in mind, do some investigating of the best used cars that fit into your parameters.
Some of the best used cars for your money are ones that are safe, reliable, and hold their value.
Small Cars
These cars are often found for under $10,000 and are a great value for a young or teenage driver, someone who commutes or puts a ton of miles on the car, or someone looking for great fuel efficiency.
1. Toyota Prius
The Prius has been a best-selling hybrid since it was introduced in the late 1990s. The fuel economy is excellent, it has a spacious interior and cargo space.  Many safety features come standard, including a collision warning system, pedestrian detection, automatic high beams, and lane departure alerts
2. Toyota Corolla
The Corolla has been around since the 1960s, so it has staying power. It is spacious, has plenty of standard safety features, like steering assistance, automatic high beams, and collision alerts. It's also sporty, user-friendly, and has good visibility.
Mid-Size Sedans
If you're looking for more of a family car or one with a bit more space, a mid-sized sedan might be for you.
3. Hyundai Sonata
The Sonata is roomy, has tons of standard safety features, a huge trunk, and a responsive touchscreen interface. You can find a great deal on a used Sonata as well.
4. Toyota Camry
Another Toyota on the list underscores the staying power and reliability of Toyotas
The Camry is easy to drive, has tons of trunk space and a 60/40 folding seat in the back, great fuel economy, and has plenty of room for taller drivers or ones with long legs. Not to mention, it's comfortable for the passengers as well.
SUVs
SUVs can haul all of your kids or all of your gear if you're into outdoor sports. Whether you want something mid-size, like the CRV, or a fuller-size SUV, like the Explorer, both are a great value for your money.
5. Honda CRV
The CRV is one of the most popular SUVs on the market. Honda has sold over 3 million of them since they first started selling them in the late 1990s. The CRV is comfortable and spacious, has ample cargo space, and is easy to get into and out of. The popularity of them also says something about how well-loved they are too.
8. Ford Explorer
The Ford Explorer is one of the first SUVs and has been on the market since 1990. A vehicle that's been around for almost 30 years must be doing something right! With three seats, the Explorer is great for your growing family or for towing a boat or hauling soccer gear.
For an SUV, the Explorer has good fuel economy, a spacious interior and cargo area, and many standard safety features.
Mini-Vans
If an SUV isn't enough for hauling your large family, a lot of parents swear by minivans. They're easy to get into, and out of, there's room for everyone, and bucket seats in the middle row make it easy to get to the third row.
9. Toyota Sienna
The Sienna has all-weather traction and is available at an attractive price point. There's tons of space for your family as well as plenty of cargo space, especially with the third row folded down.
The third generation of Sienna, out since 2011, even have a rear entertainment system to keep your kids occupied on a long road trip.
Trucks
Last on the list are trucks. Not just for work on a farm or hauling, trucks are sleek and stylish, and many have plenty of room for a family of four.
10. Toyota Tundra
Since a redesign in 2007, the Tundra hasn't changed much. You can get a 2008 Tundra or a 2015 and not expect to see much difference. The tundra has a spacious interior, plenty of room for cargo, and the power to haul whatever it is you need.
The Bottom Line
You can find a great value with this list of best used cars for your money. Use this list to help you get started on your research and start shopping! Once you buy, you can also save yourself some money by learning to do some car repairs yourself.
For resources on car repairs, be sure to get your auto repair manual for general car care.
---