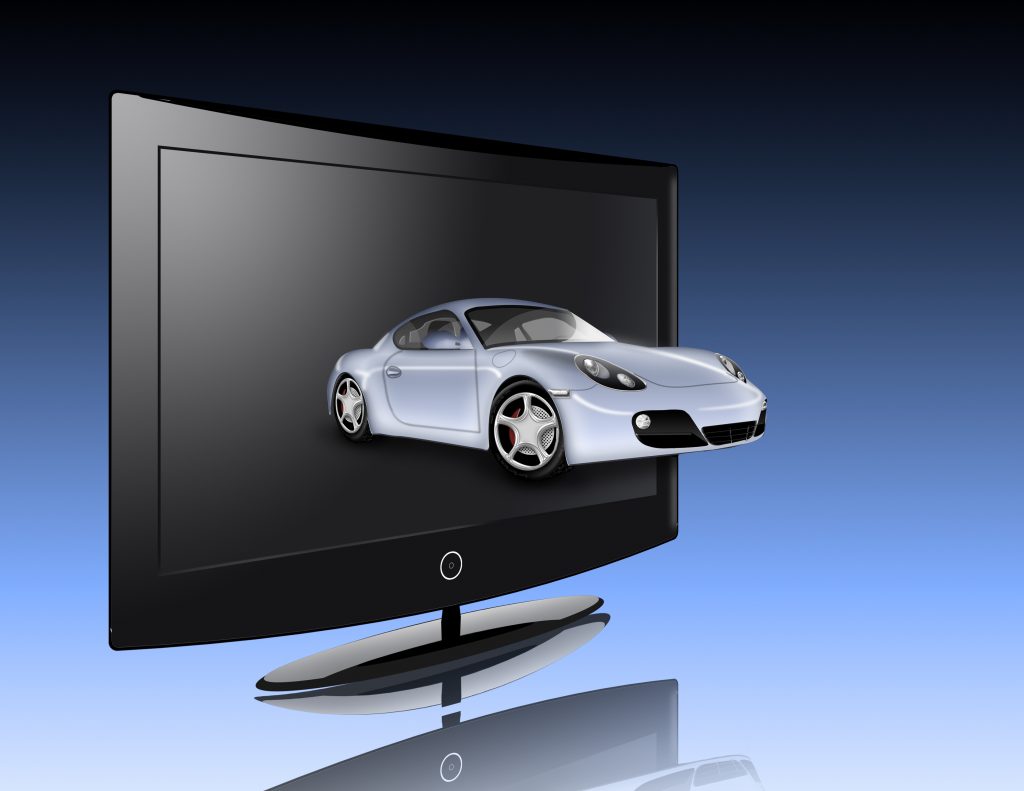 Studies show that there are 505 million blogs online.
Plenty of folks are typing away in their free time, with the goal of creating a personal website that will draw lots of attention and revenue.
---
---
If autos are your passion, it's going to take more than photos of scantily-clad women draped across shiny hoods to make you a successful media guru. Here are some ideas for setting your car blog apart.
Find Your Niche
There are a number of auto blogs that draw thousands of followers and make their creators nice money.
In order for your car blog to take off, you will need to find an angle that hasn't been discovered yet. Be certain that the topic is something you know a lot about. 
You will want to think about the kinds of advice people will be looking for. Or you may want to provide them with unusual photos and information.
You may, for example, know a lot about car detailing. You can visit local car washes and find the finest detailing for the best price in your area. Include lots of videos and anecdotes about your experiences.
The same holds true for buying used cars, NASCAR news, or classic cars from a certain decade. Make sure your research and photos are original and useful. Supply readers with a level of simplicity and expertise they won't be able to find anywhere else.
Be sure to choose a target audience and cater your content toward them when you blog, post pictures, and link. You may be aiming for car collectors, for example. Or you may be targeting muscle-car lovers in their 20s.
Whatever your audience is, be certain that you speak their language and hook into what excites them. If you are a part of your target demographic, this may not take much research.
Network
Let's say your blog focuses on negotiating car prices at dealerships. Respond to any comments you get with advice, praise, or concerns you get on your posts. Folks will begin to see you as a resource they can trust.
Make genuine friends with successful writers in your niche. Be willing to take honest feedback. It is important to show kindness, respect, and a sincere eagerness to learn more.
You can ask to guest post on similar sites, although you might not want your blog to create direct competition. Offer to allow your colleague to guest post on your site in return. You will both get more traffic and add value to your blogs.
Start an email list from those who subscribe to your blog and work hard to build it. This will increase traffic to your blog posts.
As always, share your updates on Facebook, Twitter, or Instagram. Like or comment on any responses to your posts. Any interesting articles that get shared will bring new followers to your car blog.
Choose Your Platform
There are pros and cons to any blogging platform you choose.
For example, WordPress can help you customize and publicize your blog within minutes. It offers thousands of free themes and is very SEO-friendly.
WordPress also offers you the opportunity to make money through online stores and paid memberships. To join, you will have to pay around $15.00 for your domain name, and a monthly hosting fee of $8.00.
Blogger, by contrast, is a free service offered by Google. It is easy to use, even if you have only basic computer skills. While Blogger does not offer as many design options as WordPress, it has the reliability of a Google site.
Tumblr will also give you a domain name for free. It is user-friendly and has a social media component embedded in the program. Tumblr is limited in terms of additional features, though.
Weebly is easy to set up and requires few technical skills. You can try the service for free at first, and then you will have to start paying around $5.00 a month to use it.
Format Carefully
Many bloggers have had success with a minimalist format. They use easy-to-digest sentences, a conversational tone, and short paragraphs to create a reader-friendly blog.
Car blogs featuring built-in videos and simple-but-creative photos do very well.
You may also want to consider adding a personal component to set your blog apart. For example, if you are targeting Gen-Xers, you can post videos of test drives you take with your kids. Luxury car drivers may want to view the cornering your car does while cruising along the coastline.
For more winning tips, check out blogging.org.
Start Monetizing
A great blog can start making you money in no time.
You can sign up to get car-related ads on your site through Google AdSense, Amazon, or other retailers.
Every time a reader clicks on your ad, you will get reimbursed. While you may not make a lot of money right away, ads can eventually give you a steady source of income.
You can also get revenue by selling products on your site that relate to your niche industry. For example, if your blog is about BMWs, you can sell BMW products on the side. Some blogging platforms have templates that make it easy to set up a shopping cart system on your main site.
Launch Your Car Blog
Once you have found a unique niche, chosen the right platform, and worked hard to maintain your contacts, you will be ready to launch your car blog.
For more great car posts, read our blog today.
---