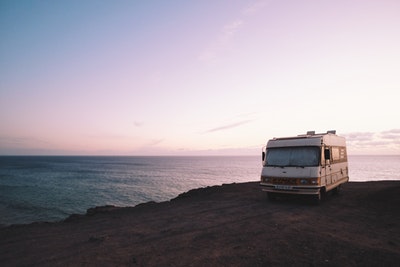 There are hundreds of thousands of caravan owners in Australia, so it's no secret that camping is a popular past time.
If you want to take your next camping trip to the next level, you can with the right caravan equipment. There are a number of caravan accessories to choose from, so we've picked just a few of our favorites.
---
---
Keep reading to find out more about what you should consider for your caravan.
1. Portable Heating and Cooling System
Older caravans may not have a heating or cooling system built into it, and newer systems may be too expensive to run all the time. Fortunately, there's an easy way to solve this problem.
A small portable fan for the hot summer months and a space heater for those cold winters are all you need to keep your caravan comfortable. Because it's a small space, it shouldn't take that much power to maintain the temperature.
2. Caravan Canopy or Awning
One of the easiest ways to expand the functional space of your caravan is to add a canopy or awning. Coming off the side, this gives you a covered outdoor area where you can grill, play, or simply relax.
3. Reversing Camera
This bit of technology is just one of the ways you can use technology to help prevent an accident. A reversing camera allows you to see behind you as you're backing up so you don't hit anything or anybody.
4. Solar Panels
If you're looking for the perfect way to save tons of money on your next camping trip and be able to park pretty much anywhere and still have conveniences, solar panels are the way to go.
These can be installed on the top of your caravan and will charge batteries which you can then hook all your appliances and devices up to. Although it requires an initial investment, this is one that will pay for itself over time.
5. Washing Machine
Although you probably don't want to think about doing laundry while on holiday, it's the unfortunate truth that you may find yourself in need of a washing machine while out camping.
There are a number of small washing machines to choose from as well as laundry lines that fold up to take up no space when you don't need them. You can also choose between one that runs on manpower or electricity.
6. Slide Out
For those feeling cramped for space, a slide out is the perfect solution. Although the caravan takes up the same amount of space while on the road, as soon as you park you can push a button to nearly double your interior square meterage.
If you've been planning on buying a custom built caravan, this is something you need to include. Work with the designer to come up with the perfect number and size of slide outs to maximize your space.
DIY Caravan Equipment
If you're worried about the cost of adding this caravan equipment to your setup, you may consider doing some of the work yourself.
Check out our blog for more information on ways you can save money on caravan and vehicle repairs by doing your own repairs and upgrades.
---