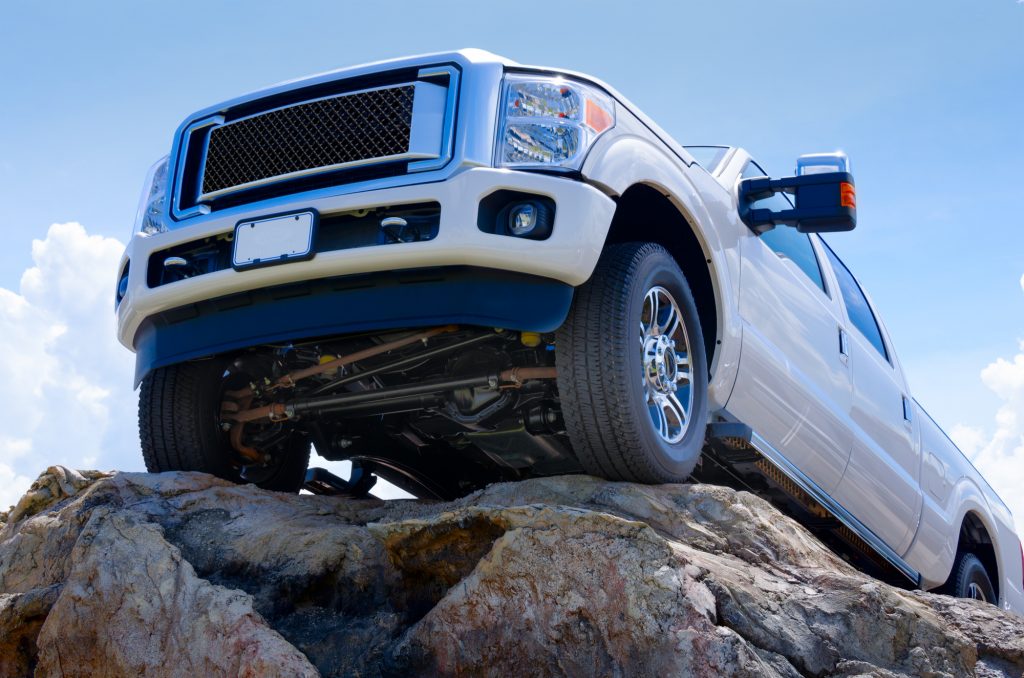 With 585,564 Chevy Silverado trucks sold in 2017, the Chevy Silverado was the second most-purchased vehicle that year, and for good reasons. Chevy Silverados have a powerful towing capacity, get great gas mileage of 18/24 MPG HWY and have excellent cargo space. Their exteriors are also something to write home about!
Buying a vehicle is a big commitment and knowing the pro's and con's help you to make the best choice possible. Your vehicle is an investment, not only monetarily, but also an investment in ensuring your safety and ability to get from one place to another.
---
---
Whether you're trying to decide between a Chevy Silverado or the new Chevy Colorado 2018 know that every truck has its problems. If you're leaning towards a Chevy Silverado 1500, then this article is for you.
Read on to learn about the 5 most common problems with Chevy trucks.
5 Most Common Chevy Truck Problems
1. Fuel Level Sensor Malfunctions
Fuel level sensors let the driver know how much fuel is left in the tank. Unfortunately for Chevy Silverado 1500 owners, fuel sensor malfunctions are a common problem. The fuel sensor can easily be replaced if this problem occurs, but it will cost. (Hint, you may want to pick up a repair manual if you don't have one already.)
It is also recommended that the fuel pump is also replaced if the truck has high mileage. This repair could anywhere between $500 and $900 dollars.
2. Panel Gauge Malfunctions
Owners of the Silverado 1500 reported that the speedometer and other panel gauges may be spasmodic. To fix this issue the vehicle must have its instrument cluster repaired. Various models from 1999 to 2016 reported panel gauge malfunctions.
3. Improper Air Delivery and Temperature
There's nothing like being in the heat of summer and hopping in your truck only to discover that your AC temperature and air circulation are not working properly. Unfortunately, this is one of the most commonly reported problems with Silverado's.
Fault codes stored in the HVAC system can diagnosis the problem, however. Model years with these reported malfunctions date from 1999 to 2011.
4. Incorrect 4WD Display Message
"Am I in four wheel drive or am I not?" Some Silverado owners with models from 1999 to 2017 find themselves asking this question.
This error is due to either the 4WD transfer case encoder motor position sensor or the selector switch. An analysis of the system's fault codes may provide the exact problem so that you can fix it properly.
5. Steering Shaft Clunking Sound
So, you're driving along and listening to country music when beyond the twanging guitar sound a noise becomes clear. Nope, that's not a new country instrument, it's your Silverado's steering shaft!
Simply re-greasing the upper immediate steering shaft during an oil change may fix this issue. But, fixing it completely may require a single aluminum shaft replacement of the double shaft that comes stock on Silverado's. This fix could cost upwards of $250.
Chevy Truck Problems: Does the Bad Outweigh the Good?
All trucks and vehicles have problems. By knowing the most common Chevy truck problems, you put yourself in the best position to decide if the bad outweighs the good. Doing research on other vehicles you're considering compared to Chevy trucks will help you to make the best decision possible and know what problems could arise with your future investment.
If you're looking to purchase a truck for your business read this post to learn what variables to consider.
---