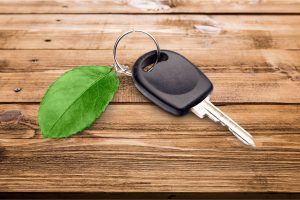 What do you think of when someone says the word "hybrid car"?
Usually, people seem to think of some sort of long-haired environmentalist hopping out of a boxy Prius to go to a hip coffee shop. The first thought is not normally the luxurious, comfortable ride of a Lexus or Mercedes.
---
---
That's where most people are wrong: there are actually luxury hybrid cars, and they're pretty amazing to drive. Who knew there were speedy, attractive cars that could also aid the environment and get great mileage doing it?
While luxury hybrids aren't the most popular option right now, they have the potential to be immensely successful in the future.
Ready? Let's jump into the timeline of luxury hybrid cars and what's great about them.
What Makes These Hybrids "Luxury" Cars?
Just like regular luxury cars, these hybrids sport comfortable, lush interiors, sporty yet elegant designs, and power under the hood. While commercials like to joke about the profile and owners of hybrid cars, these vehicles are sure to turn heads.
Here are some of the newest luxury hybrids making a splash in the electric/gas vehicle market.
The Lucid Air
Possibly one of the most interesting luxury hybrids, the Lucid Air boasts an ultra-comfortable interior while packing lithium-ion batteries that are said to have extensive charge life.
The vehicle has a sound-cancelling speaker system, plush seats, and the legroom of a private jet. In fact, that's what it's being called by some: a private jet, but with wheels instead of wings. And just like the best hybrid bikes, it's suitable for a variety of terrain types, even in freezing temperatures.
For anyone looking to travel in style and comfort, the Lucid Air won't disappoint.
The Karma Revero
While Fisker has had its share of financial and vehicle troubles, its new owners are seeking to make a comeback, and the Karma Revero is a part of that.
While it's at a rather high price point ($130,000, ouch), the sleek, powerful profile, 50-mile range, and short 24 minute charge time make the car worth it for those with money to spend.
The BMW i8
Famously a part of the Dubai police force vehicle collection, the BMW i8 is a luxury hybrid from a widely trusted automotive manufacturer. BMW has even predicted that the age of electronic vehicles will soon be here.
The only thing more impressive than the i8's stunning 76 miles electric is the beautiful, modern design of the car; its blue lighting makes it look like a vehicle straight out of the future.
The vehicle even has four different driving modes, including an all-electric mode, perfect for city driving with no emissions.
Audi A3 Sportback
Audi's new line sports a whopping three electric engines, making it likely one of the more powerful luxury hybrids on the market.
The best part? Audi is planning to create a charging network throughout America, making these luxury hybrids an even more viable choice for the future. Regardless of model, it's looking like America's future will be electrified.
---