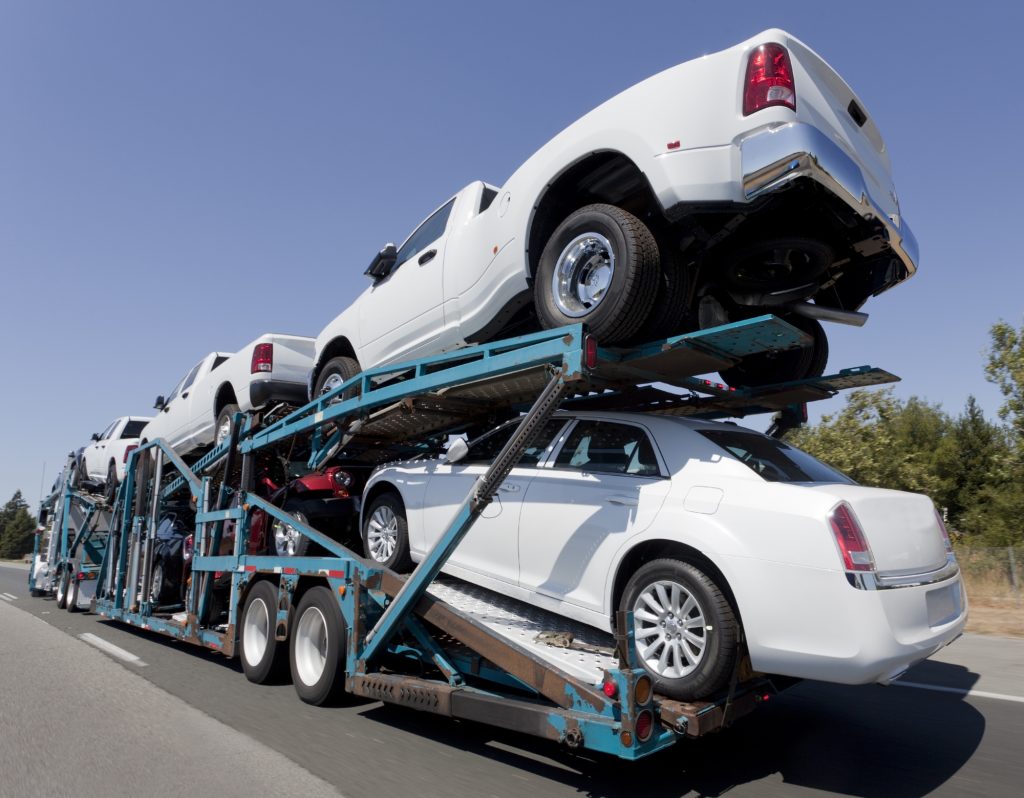 Hiring a car shipping company is still the most popular way to move a vehicle across state lines. 
But is it the most affordable?
---
---
In this blog post, we break down all of the different ways you can ship a car to figure out the most affordable. 
Here's the cheapest way to ship a car cross country.
Is Driving Yourself the Cheapest Way to Ship a Car Cross Country
This can be the cheapest or most expensive way to ship your car, depending on how you travel. If you're only moving one state over and have the endurance for driving long hours, it can be very cost-effective. Possibly only a few hundred dollars. 
But, if you're going a further distance and want to make a road trip experience out of it and want to stay at multiple hotels, you're looking at a much more expensive budget. 
Auto Transport by Train
This car shipping option can also range pretty drastically. Shipping by train can cost as little as a few hundred dollars or up to $1,500. The difference in cost is largely dependant on the distance the vehicle needs to travel. 
Most companies charge by the mile. The longer distance you travel, the more discounted your rate is. For example, if you're only moving 300 miles, you might be charged $1 per mile. But, if your car will travel 3,000, you might only have to pay 25 cents per mile. 
Auto dealers are the primary users of train auto transportation. It's difficult for an average person to secure a spot on a train. You also need to consider how the vehicle will be transported from the train station to its destination. 
Having Someone Else Drive Your Vehicle
If you don't have the time or don't want to deal with the stress of driving, you might consider hiring someone to drive your vehicle to your new location. But, handing over your keys to someone you don't know isn't for everyone. Car insurance can also get a little complicated if something happens while the driver is on the road. 
Hiring someone can definitely be more affordable than driving the vehicle yourself. Since the person driving the vehicle is doing it for a 'job' and won't make leisurely detours or stops. They will also likely give your vehicle extra care and attention since it's the only vehicle they're moving. Most driver services can cost anywhere from $1,000 or $1,500.
Working with A Vehicle Transport Company
The most popular way to ship a vehicle is still by using an auto transport company. Prices for this kind of service can vary greatly. For example, transporting a car from Arizona to Texas will likely cost a lot less than shipping one from New York to Hawaii. 
Price is largely dependant on distance. Other things that can affect price can be the quality of the coverage you choose or working with luxury service. The only way to know for certain is to get a quote; go right here for more information about shipping rate quotes. 
Affordable Cross County Car Shipping
As you've probably gathered from this article, the cheapest way to ship a car cross country is dependant on many factors unique to your situation. The good news is that there is no shortage of options for ways you can ship a vehicle across the country. 
Click over to "Automotive Resources" for more tips on traveling with a vehicle. 
---