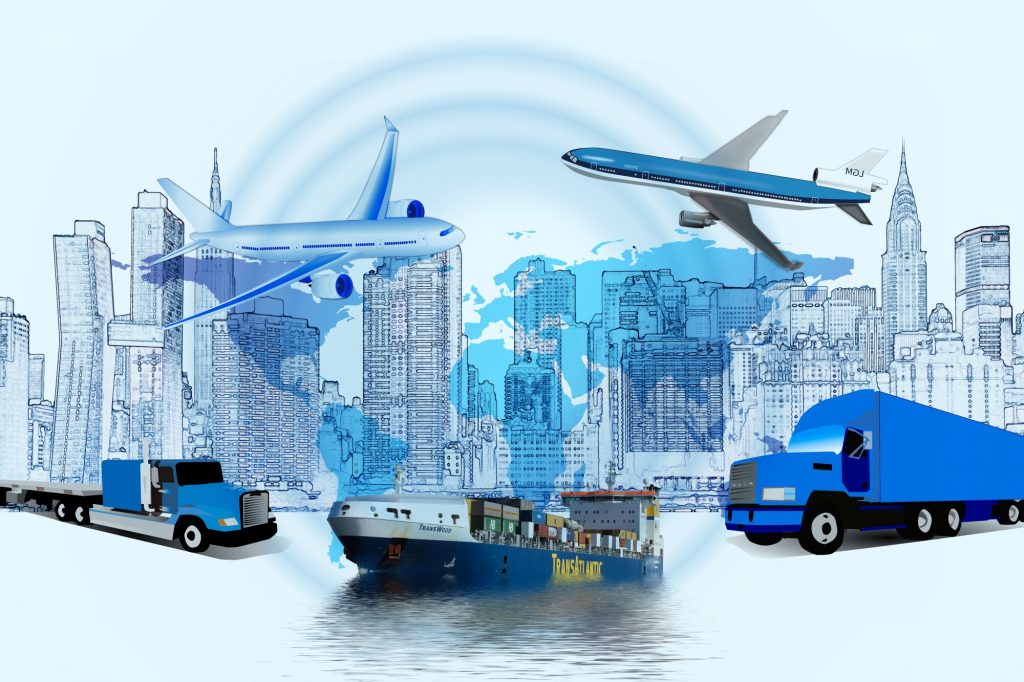 In 2018, the US business logistics costs reached a staggering $1.6 trillion, which goes to show that there's money to be made in this industry. However, poor logistics management can drag your business down the drain. If not handled well, it could be not just frustrating but ultimately expensive in the long run.
The surge in online shopping has undoubtedly placed pressure on logistics. Now more than ever, you need to have your management practices in order, or your competitors will crush you into oblivion. So, how do you achieve this feat?
---
---
In this post, we'll take you through a step-by-step guide on the most effective logistics management tips. Read on to find out how to take your business to the next level with proper logistics management.
1. It All Starts in Your Planning Phase
The foundation of your logistics and supply chain starts with a proper planning structure. There are so many factors that come into play during the planning phase. From storage facilities to procurement and last-mile delivery to consumers.
You need to factor in transportation, time, and all costs involved and have a flowchart that showcases the whole operation. A logistics company should strive to achieve maximum output with minimum input. Essentially, maximizing time in the shortest time possible.
This strategy will maximize profits and increase your overall ROI. As a professional logistics manager, having a solid and effective logistics plan means being prepared for unforeseen circumstances.
This means that you need to have contingency plans in place as well. In logistics, many things could go wrong as you're dealing with multiple people making multiple deliveries. A contingency plan can be a lifesaver and help you stay on top of your game.
2. Automate As Many Processes As You Can
Automation is the one aspect of your logistics business that will save you a lot of time and money. Automation is a critical part of process optimizations. It'll play a major part in increasing the efficiency of your logistics business. There are numerous tools and software you can use to deploy logistical processes.
Integrate a business process software to track the movement of goods. It'll empower your safety network and create transparency. Such software will go a long way in improving customer experiences and enhance your business overall.
A transportation management system will help you assess carrier performance. You can monitor shipments, optimize routing, and give you end-to-end visibility. One of the best things about a TMS system is that it'll save you as much as 30% in costs.
An effective TMS system will help you manage your accounting tasks. Use it to manage contracts, shipment visibility, shipping trends, and customer notifications.
3. Invest in the Right People
The single best way to improve efficiency and productivity and reduce turnover is by hiring the right people. Your employees are your most valuable asset, and you shouldn't fill positions with the first people you find. Regardless of the positions you're looking to fill; it's imperative that you vet candidates.
Ensure they have the right attitude for the job, even without all the skills. Skills can be learned, and with the right training program in place, people with ambition and the right attitude will be a perfect fit. Poorly motivated employees will drag your business down.
Hire people who can share the same organizational goals as you. People who see themselves progressing their careers with you, not just putting food on the table. For your employees, use a labor-management system to maximize productivity.
Labor management systems do a great job of measuring individual and team performances. You stand to gain improved productivity. You'll have the ability to monitor ongoing processes and reduce labor costs.
4. Offer the Best Training for Your Employees
All warehouse operations require training programs. The effectiveness of the program determines the overall results. The problem with poorly trained and unmotivated employees takes longer to achieve goals.
You may find that you need to hire more people to meet your logistics business goals. This will increase your error rate, time, and costs associated with various processes.
The wrong training program requires re-training. This means wastage of training resources, time, and money. Case in point, you need to have a proper training program from the word go.
One of the most important things you can do for your business is value relationships with all the people you work with.
Your employees are responsible for the growth and efficiency of your business. Value everyone from other managers to the delivery guys. Beyond that, as a logistics manager, you need excellent interpersonal skills to grow your company.
5. Proper Warehouse Management
Proper warehouse management is an integral part of excellent logistic management. The structure and planning of your business warehouse will highly depend on the goods and products you deal with. For instance, perishable goods require refrigeration, while grains require a moisture-free environment.
It's vital for you to maximize warehouse space and develop an accurate inventory. Ensure minimum wastage and invest in a software program that sequences programs.
One that helps you locate what you need without delays. Beyond that, you need to have the right logistics accessories, like portable truck scales.
6. Always Measure To Improve
For your logistics management to work efficiently, you need integration measurements, network optimization, analysis, and feedback. You need to measure new strategies to determine their effectiveness. You need service metrics, cost metrics, and cycle time metrics.
Future logistics plans will depend on your measured information. These measurements will help determine your next strategies, better upgrades, corrections, and the best course of action—record employee suggestions and ideas to help generate better ideas for the business. Encourage them to reveal any flaws they find in the systems.
Logistics Management: Helpful Tips To Scale Your Logistics Business
Have you been wondering how to be the best logistics manager? With these logistics management tips, then you'll be well on your way there. Adapting to the latest technology will give your organization an edge over your competitors.
With these tips, you can improve efficiency, ensure customer satisfaction, and increase productivity. Incorporating them into your logistics network will make your logistical processes more efficient. It'll help grow your business exponentially.
For more interesting topics, check out the other articles on this website.
---