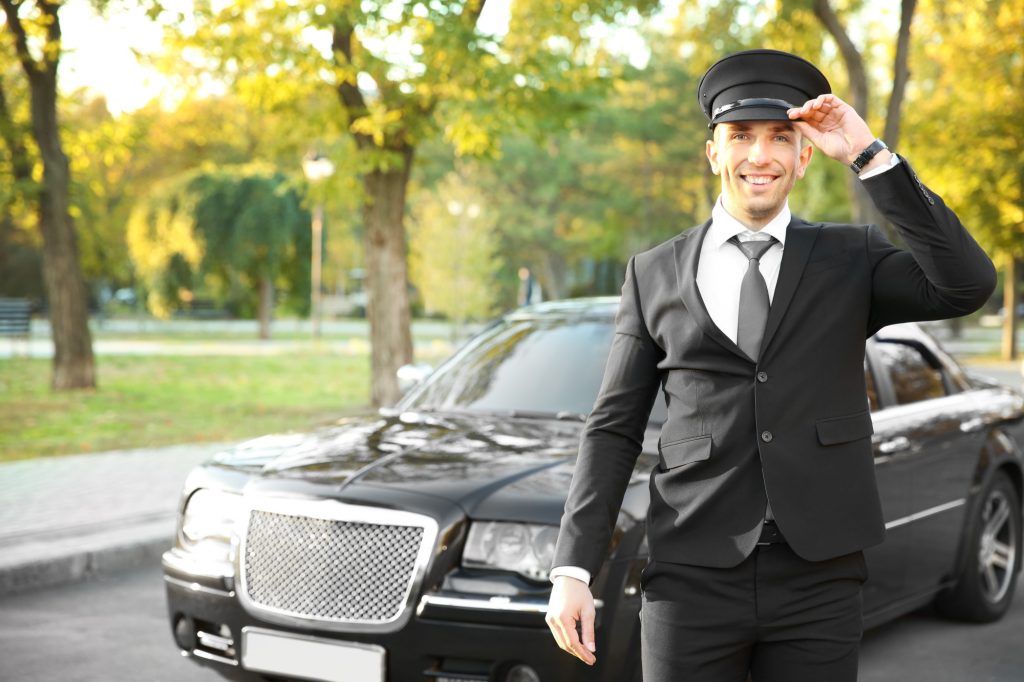 Everyone has celebrated a special night at one point or another.
Something that not everyone has done?
---
---
Well, not everyone has rented a chauffeur.
This is an item on many peoples' bucket lists when it comes to celebrating the perfect wedding, anniversary, prom night, business deal, sports game, birthday party, or bachelor and bachelorette party. Some people even hire a chauffeur for airport transportation when they are nervous fliers or cannot drive themselves.
But how much does a chauffeur cost?
In this article, we break down the total cost of hiring a chauffeur that you can expect to pay.
How Much Does a Chauffeur Cost?
Chauffeur prices depend on numerous factors.
These factors include the vehicle type, the number of passengers in your party, the occasion, time and day, the chauffeur's service (hours or miles driven), a cleaning fee, and added gratuity.
Special requests such as bottle service or an onboard jacuzzi can also require an additional fee.
Chauffeur Pricing
The average chauffeur prices for each vehicle type are:
Luxury sedan: $60 – $75 per hour (3 hours minimum)
Stretch SUV: $90 – $100 per hour (3 hours minimum)
10-person limousine: $125 per hour (4 hours minimum)
Limousine bus: $150 per hour (4 hours minimum)
20-person limousine: $200 – $225 per hour (6 hours minimum)
Party bus: $250 per hour (6 hours minimum)
So, the minimum total price for each vehicle type are:
Luxury sedan: $180 – $225
Stretch SUV: $270 – $300
10-person limousine: $500
Limousine bus: $600
20-person limousine: $1,200 – $1,350
Party bus: 250 x 6 = $1,500
These prices solely encompass the charge of the vehicle. Read on for more information to fully answer the question, "How much does a chauffeur cost?"
Special Occasion and Surge Pricing
Chauffeur companies sometimes charge a premium for special occasion packages labeled as such.
You can expect packages for all sorts of special occasions, depending on the time of year.
Wedding, anniversary, business, birthday, tailgate, and bachelor or bachelorette packages are typically offered year-round.
Differently, holiday packages are offered at specific times of the year. New Year's Eve and Super Bowl Sunday are two holidays with designated packages.
Prom and Homecoming packages are also offered during certain months by nature of when these events occur.
If you do not purchase a package in advance but wish to hire a chauffeur on a premium date, you can expect to pay two to three times as much as the standard rate. Renting a limo is a common last-minute thought on holidays, so save your money and plan ahead!
Cleaning Fee
Depending on the contract offered by your chauffeur service, expect to pay a flat or variable fee for clean-up and damages.
A flat fee is usually applied to each order, and an additional fee is applied when damages have occurred past the extent of what the contract covers.
Things like vomit, broken glass, or stained or torn upholstery are not protected under contract and require an additional fee.
Gratuity
Some contracts include a standard gratuity added to the final bill.
Other times, it is standard to reward the outstanding service of a chauffeur with a cash tip of 20%.
Special Requests
Special requests can amass further charges depending on the extent of the request.
One such request is bottle service or included alcohol, which is included in some contracts but not in others.
Other requests such as a vehicle with a jacuzzi or dancing poles can also add additional charges to your bill.
Hiring a Chauffeur
So, how much does a chauffeur cost?
It ultimately depends on a multitude of things.
We hope we've answered your all questions about chauffeur services, chauffeur prices, and everything else you need to know about hiring a chauffeur!
Check out our website for more resources to help you with all of your vehicle-related needs!
---