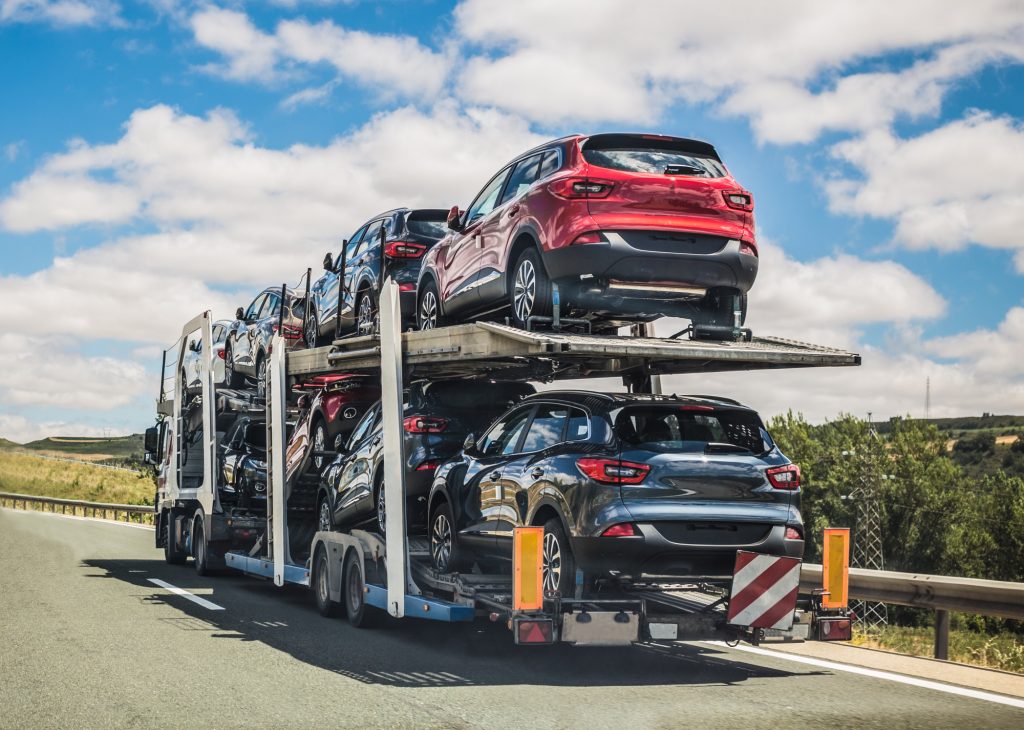 Are you moving across the country and would rather fly than drive? Taking into consideration the cost of gas, hotels, food, and the time it'll take for your trip, this may have you looking into shipping a car rather than driving it. 
Due to the risk of accidents, wear and tear on your tires, and racking up the miles on your vehicle, shipping your car could be better for maintaining it. The convenience of having someone else load, transport, and deliver your car will save you the stress of a long trip.
---
---
Before they pick up your car, there are several things that you need to do ahead of time. Check out this guide for some tips when preparing to ship a car.
What Is the Cost of Shipping a Car?
Auto shipping costs factor in the size of your car, what type of transport you choose, and the distance for shipping. Truck, rail, and air transport are the three main options available in the continental U.S. 
While rail and air travel are considered faster, they're more expensive than truck transport and not as available for use. If you're looking for cheap car shipping, then open truck transport is the cheapest, usually costing several hundred dollars less than an enclosed carrier. 
If you're worried about the safety of your car during travel, check reviews and make sure you're using a BBB-accredited shipping company. Getting quotes from several of these companies will also help you to figure out your final car shipping cost. 
Required Documentation
Once your mode of shipping is secure, you'll need to start preparing your car for shipping. All companies will require documentation that may include some or all of the following:
Current government-issued photo ID
Registration documentation
Bill of sale, loan documents, or proof of ownership
Insurance cards
Vehicle title
Having your documents gathered and ready will help the loading and shipping process go smoothly.
Clean and Document
Before your car ships, make sure that you document all existing damage, including small chips, dents, or dings. This will be easier with a clean car. 
Take pictures of your car, including the doors, headlights, bumpers, windows, and interior. While all shipping companies know how to ship a car safely, accidents can happen, and you want to cover all your bases where liability is concerned.
Remove Items From Your Car
In learning how to prepare a car for shipping, many people forget to remove small personal items from the vehicle. Pens, phone chargers, CD holders, and even air fresheners can move or bounce around during transport. These can cause interior damage and you run the risk of losing these items.
Keep your car's essential items such as a repair kit and spare tire in your vehicle.
Get a Maintenance Check
Before having your car shipped, have it looked over for fluid leaks and engine or mechanical problems. Have your radiator, battery, and tires checked. Disable your alarm system so that it doesn't go off during transport and turn off any toll tags you might have.
You also only need up to a fourth of a tank of gas to load and unload your car. 
They Ship, You Relax
Allowing a certified company to take care of shipping a car for you is a safe bet that your vehicle will arrive at its destination. Let them do the driving and prepare to welcome your car to a new home. 
Did you find this article helpful? Be sure to look into more of our car and automotive tips on our blog.
---