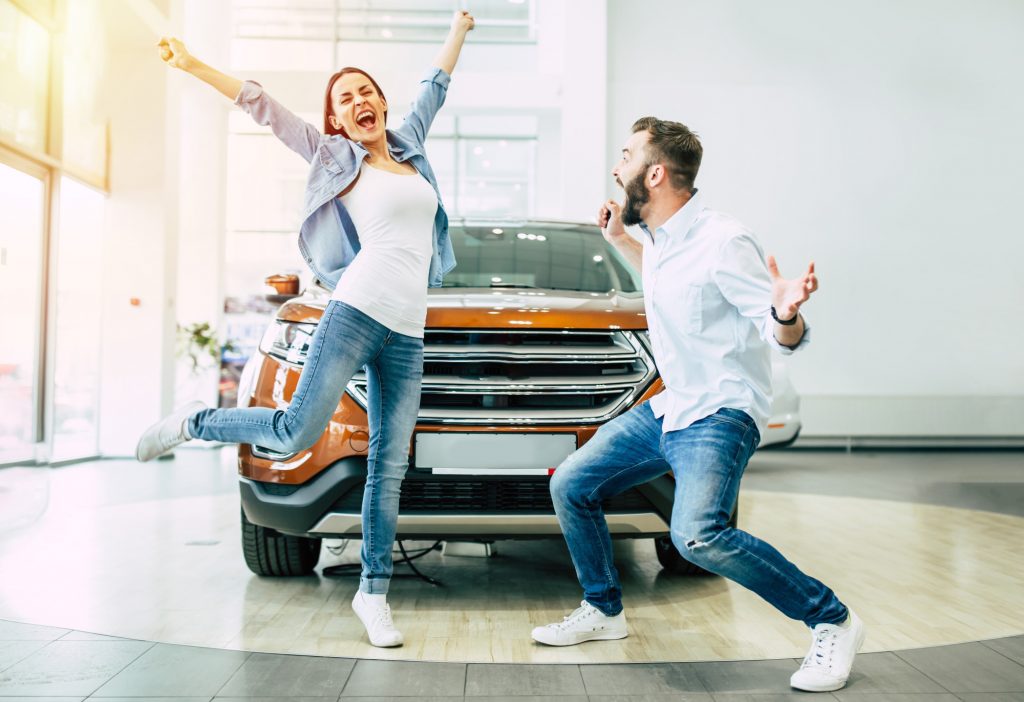 It's one of the most exciting yet stressful times: car shopping. How exciting is it to start shopping around for a new vehicle? It's time to find something that has all the features and requirements to make your life a bit easier.
Do you know how to choose a car, though? How will you know how to separate the bad from the good? How can you ensure you find a car that checks off all the boxes?
---
---
With so many cars available on the market, you'll have a big task in your hands. Luckily, there are a few car buying tips you can keep in mind to make the process simplified. In the guide below, you'll find some of these tips and learn how to choose a new car suited to your vehicle needs.
Continue reading to find out more!
1. Know How Much Room You Need
The first step to choosing a car right for you is knowing how much room you need. Will you need a large vehicle with a third row in it? If so, then an SUV or Van might be a good fit.
Do you need a pick-up truck for hauling large items on a frequent basis? Is a 4-door sedan or even a 2-door coupe a better option for your needs?
Keep in mind who you'll plan to be driving around, including pets. This gives you a starting point for your search. You can now begin to look for specific vehicles.
2. Search What Features You Want
The next things to consider are the features you want. There may even be certain features you need. For example, will you need that third row for your family of 6 or more?
Do you need enough space in the back for a dog crate? Some other features to consider are BlueTooth capabilities, power seats, rear camera, heated and air-conditioned seats, sunroof, and so much more. While searching for a vehicle, you'll find a variety of makes and models that either offer the features you want or don't.
If you have an idea about the features you need and want, then be sure to make a list of these and check them off when selecting a vehicle.
3. Research Specific Makes and Models
You'll now want to research different makes and models that you believe would be a good fit for your needs. Keep in mind, some car models will offer all the best features, while others come with basic packages. Of course, this will have an effect on the price.
For this reason, it's a good idea to do some comparing. Compare one make and model of a vehicle that offers all the features you need with another make and model of a vehicle that offers something similar. How do the prices compare?
Are you willing to give up one feature for a better price or pay more for all the features you want and need?
4. Read Reviews and Speak With Friends
Just like when buying any product or service, you should read reviews on the vehicle you're interested in. What are others saying about that specific make and model? Are people satisfied with the car overall?
Look at the downfalls of the vehicle and determine if you're willing to deal with them. Be sure to look into the safety ratings and gas mileage as well. Don't forget to look at reviews on the dealership also.
You can find all these reviews online. You should also consider speaking with friends, co-workers, and family members about vehicle and dealer recommendations.
5. Understand Your Budget and Prices
Understanding your budget, the car prices, and how the two compare to one another is an essential step in the car-buying process. The first thing you need to do is put together your budget. How much can you afford for monthly payments?
If you're paying with cash, then know what your out-the-door price must be. A good way to determine your budget is to schedule an appointment at your bank. They'll be able to determine a good loan amount for you and even get you pre-approved if you qualify.
Once you have a draft in hand, you can then bring this to the dealer to purchase a vehicle. Keep in mind, however, the price of the vehicle listed online or on the dashboard isn't the final price. You must also factor in the cost of tax, tag, and title into the price as well.
Once you know your budget, try to find a vehicle a few thousand dollars below, so you'll have the money to cover those extra costs.
6. Take a Test Drive
You found a vehicle online that you fell in love with. Now it's time to visit the vehicle in person. Don't be surprised if it looks a bit different on the actual lot.
You should also take the time to test drive the vehicle. Test driving not only allows you to listen for possible issues with the vehicle and to make sure everything in the vehicle works, but it's also the perfect time to determine if you truly love it. You might like the way it looks, but how does it drive?
Can you picture yourself driving this vehicle on a regular basis?
Do You Know How to Choose a Car Right for You?
Are you in the market for a new or newer car? Having a difficult time finding the right car for you? After reading through this guide, we hope you now know how to choose a car that'll check off all your required boxes.
For more car topics and automotive resources, be sure to check back here on a regular basis.
---