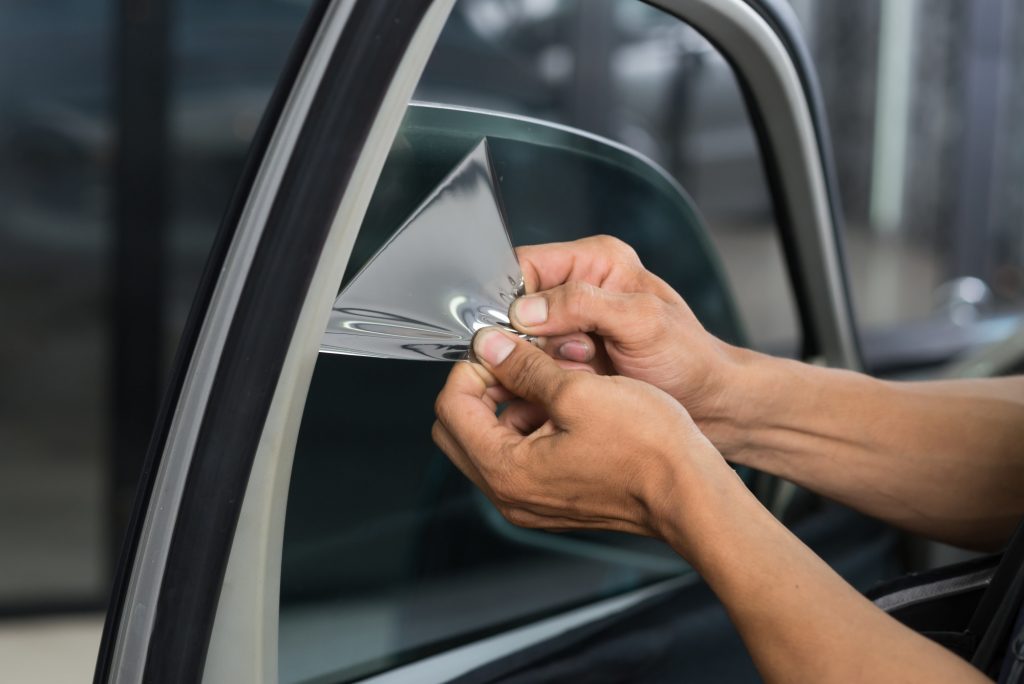 If you decide to get your windows tinted, you may end up with the coolest car on the block. It's an easy way to make your car more attractive without investing a lot.
Besides the cool factor, having your windows tinted can block nearly all UV rays, including the harmful ones. It's also better for keeping your car cool. You won't have to spend as much in gas to run the AC because the car will stay cool.
---
---
Yet does it really save you money in the long run? How much does car window tinting actually cost?
We've got a full breakdown below of the factors involved and what you can expect to pay.
Options for Tinting Car Windows
One of the cheapest ways to have your car windows tinted is to do the tinting yourself. DIY kits are available online and they are typically only around $100 or less. It's significantly less than a professional tinting service.
Yet there are some problems with this type of tinting. If you don't know what you're doing, you can really mess up the inside of your car.
DIY tinting can bubble up, either after it sits in the sun or even while you're installing it. Getting the tint to go on smoothly is a job usually reserved for professionals. You may also notice that the tinting starts to peel off soon after you apply it.
Professionals can also help you understand the laws in your state about which windows can be tinted and what percentage.
Now that you know it's best to let the pros install your tinting, let's dive into what it costs for the professionals to handle it.
Factors in Car Window Tinting Costs
If you've already tried DIY tinting and it didn't work out, they'll have to remove it before they can install tinting the right way. This involves a lot of labor, so it will contribute to the cost. Here are some tips to consider as you look for a professional window tinting service.
The tinting material is a big cost factor. Materials like ceramic or carbon are more expensive, whereas the colored or dyed tint doesn't cost as much. You can also find metallic tint.
Ask your professional tinting service about the differences in price between the types of materials.
You'll also pay more to tint more windows. Your professional tinter will ask how many windows your vehicle has, and they may also ask about the make and model. Larger vehicles have larger windows, so that will factor into the cost.
Labor costs are part of your final estimate as well. Besides the tint removal, you may have specially-shaped windows or other unique aspects of your windows that can drive the price up.
Window Tint Prices
Let's get into the final numbers. While window tint prices vary, you should expect to pay between $150 and $300 for standard tinting on a mid-size vehicle. For larger vehicles with the highest quality ceramic tint, you may expect to pay upwards of $600-$800.
Best Window Tinting
When you consider car window tinting and the window tint cost associated with it, there are plenty of factors that go into your quote. From the removal of DIY tinting to the type of material, your window tint professional can walk you through the quote and cost breakdowns as you make your decision.
Did you find this article helpful? Check out the rest of our website for more information!
---