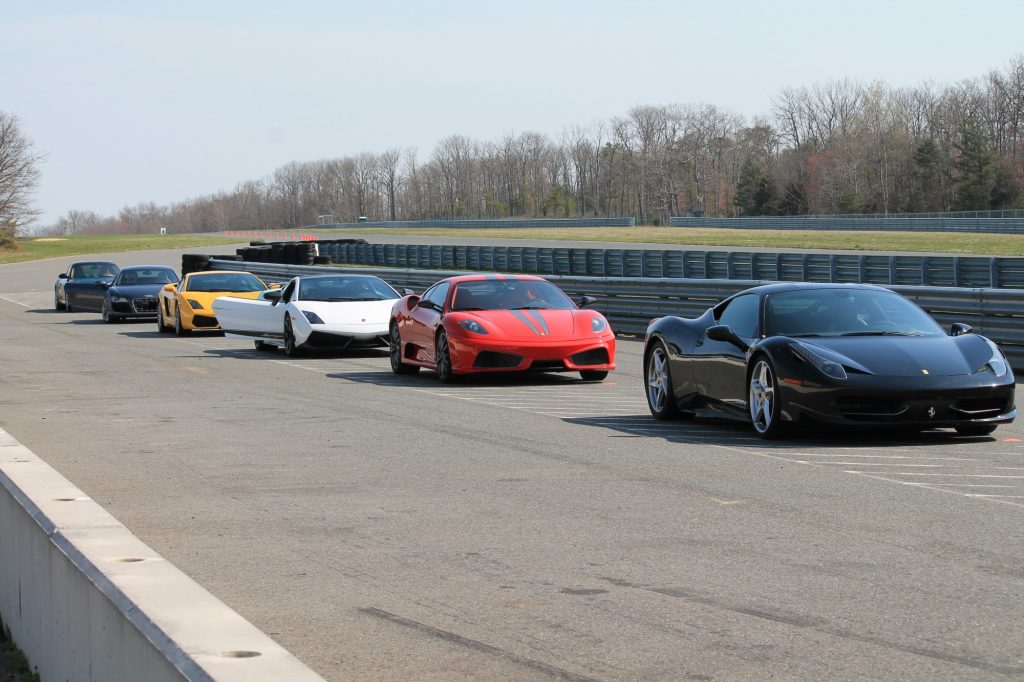 It's no secret that social media has become a constant presence in our everyday lives. In fact, people often now spend more time connecting with friends on social media than face to face.
Twitter is one of the most popular platforms, will 330 million users around the world. This makes it a powerful tool for connecting with people from varied cultures with an endless number of interests. 
---
---
This is especially great for car lovers. If you've been wanting to find car experts on social media, you've come to the right place. 
This article takes a look at some of the most popular automotive car experts on Twitter. Keep reading to get the inside scoop on the car influencers that you should definitely follow. 
1. Jerry Seinfeld
When it comes to owning and obsessing over Porsches, there's probably no celebrity on earth with a greater knowledge of these luxury sports cars than @JerrySeinfeld.
Seinfeld has been collecting Porsches for decades, and now boasts a collection that ranks among the most impressive in the world.
If you haven't yet discovered his Netflix show Comedians in Cars Getting Coffee, it's definitely a treat for any true car lover.  
2. Ken Block
Here's a Twitter car expert with nearly 500,000 followers.
@kblock43 posts video snippets that provide followers with a glimpse into the exciting world of American rally car racing. In fact, some of his YouTube films have racked up 30 million views. That's pretty impressive for a guy you might not have heard of until now.
3. Tom Hartley Jnr
Tom Harley Jr has followed closely in his father's footsteps, finding and selling some of the most amazing exotic cars in the world.
His life might sound pretty exciting, and his Twitter feed provides a sneak-peek into many of his cool adventures around the globe.
The cars featured on his Twitter feed represent the cream of the crop in the automotive world, from Aston Martins to Ferraris, so you might find yourself experiencing more than a little gearhead envy.
But don't hate @TomHartleyjnr too much just because he's living the dream!
4. Jeremy Clarkson
Anyone who's been watching Top Gear over the past couple of decades should be very familiar with @JeremyClarkson. After all, Top Gear is literally the most-watched TV show in the world. 
Thus it should come as no surprise that his Twitter currently boasts nearly 6 million followers.
Clarkson is as knowledgable about cars as anyone who's ever gotten behind the wheel, and his Twitter feed is every bit as addictive and entertaining as the hundreds of episodes of his wildly popular show.
Take a look any day of the week to catch in testing out anything from the latest dream machine out of Germany or a vintage Fiat discover in someone's barn. There's just no way of predicting what type of adventure he'll go on next.
5. Elon Musk
Few names in the modern world are as famous and infamous as Elon Musk. In the past 20 years, he has reached a unique level of celebrity and has built an empire by taking the concept of the electric car to a new level.
Tesla has become the must-have car for the rich and famous and has proven that electric cars are indeed the future of mass transportation.
Seemingly never satisfied to rest on his impressive accomplishments, @elonmusk is constantly raising the bar, including the design of reusable space rockets and championing the use of solar power to provide energy for homes.
He is a real-life Tony Stark, effortlessly dreaming up the future and then setting it into motion. And with more than 3 million followers on Twitter, you never know what he's likely to say or do next. 
6. Jay Leno
While there are plenty of celebrities who collect cars and consider themselves serious gearheads, Jay Leno is undoubtedly in a class all his own. He actually owns a massive warehouse located at Burbank airport in California, where he stores, maintains and repairs hundreds of automobiles. Some of them dating back more than a hundred years.
For the average person, @LenosGarage is absolutely mindblowing. And this funny guy knows each car in his collection from the inside out.
In fact, having retired from The Tonight Show a few years ago, he's now become nearly as well-known for his multi-million-dollar automobile collection as he is for being one of the most successful comedians in the history of show business.
Following Leno on Twitter is like taking a trip back in time, as you're able to witness firsthand the evolution of how America came to dominate the automotive industry.
7. Chris Harris
One of the newer presenters on Top Gear, @harrismonkey is definitely a gearhead to keep an eye on. He loves high-powered machines and made a name for himself posting videos of sports car reviews.
If you want to see a true car lover in his element, you'll have to join his 124,000 followers on Twitter.
Here's how to save twitter video to your Mac.
8. Adam Carolla
Here's another funny guy who takes his cars very seriously.
Adam Carolla might be best known for shows like The Man Show or Crank Yankers on Comedy Central, but he's also the host of one of the most popular podcasts in the world. In fact, The Adam Carolla Show is downloaded by millions of loyal listeners each week.
Like his good friends Jay Leno, Carolla has always put his love of cars above all else. Believe it or not, he actually owns an impressive collection of Paul Newman's race cars. Not only that, but he's also an accomplished amateur race car driver himself.
So if you want to catch a glimpse of Adam discussing his collection or offering advice on which new car to buy, be sure to follow him at @adamcarolla.
9. @sniffpetrol
This Twitter account is run by Richard Porter. A former script editor for Top Gear, Porter is a breath of fresh air in the car world. He loves to lampoon both the car companies and motoring journalists and he's definitely not shy about handing out one-star reviews.
10. @SpikeFeresten
While perhaps not as well-known as the other Twitter accounts on this list, Spike is every bit as much fun to follow. He's considered a "car matchmaker", using his unique set of skills to match car buyers with their ideal driving machine.
A Guide to the Top Car Experts on Twitter 
There's nothing more exciting than a cool car. Fortunately, the car experts on this list are generous enough to share their knowledge of some of the most amazing cars ever built.
Keep scrolling to discover great automotive tips and advice on our blog!
---