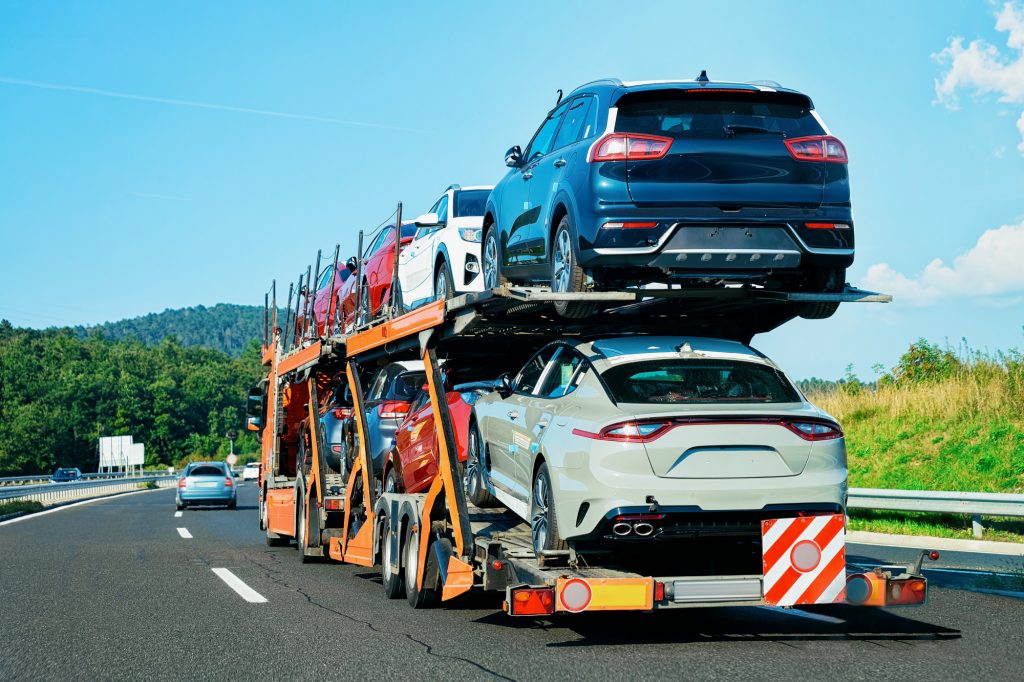 As of the year 2018, the total number of registered vehicles in the United States was around 273. 6 million. With car ownership growing steadily, the need for car hauling services is likely to grow steadily. Considering the logistical nightmare involved in hauling cars over longer distances, car hauling companies often have the upper hand in bargaining for the service charges.
Are you looking to venture into the car hauling industry soon? There could never be a better time to swim into the deep end. If you're wondering how to get into the car hauling business, you're in the right place. 
---
---
Keep reading for tips on how to start a car hauling business. 
Have a Long-Term Strategic Business Plan
Are you wondering how to get into the car hauling business? Your best bet would be to start with the end in mind. What are you looking to do or to achieve in the long-term? What do you want to haul?
The auto transport business is broad. You can either move vehicles, cars, trucks, or vans. While most advanced hauling companies move almost anything that has an engine, it would help to pick a niche at the initial stages.
You might also need to consider what your hauling company will focus on more. Are you focused on hauling the cars interstate, intrastate, or within a defined local area? Your long-term strategic plan should be able to capture such dynamics. 
These questions will then form the background for your checklist. You'll have a better image of the car hauling sector and its dynamics.
Define Your Budget
The cost implications when starting a car hauling business may vary. This variance depends fundamentally on how big you intend to go with the business. 
Administrative Cost
You might need to factor in on average about $6,000 to $15,000 as the initial cost of registration and business formation. With this done, you can then proceed to focus on the equipment. 
Equipment 
If you're starting out, purchasing a truck or/and a trailer can be a perfect investment. A 3500 dually truck will cost you on average $40,000 to $50,000. Further, a trailer that carries a capacity of around 3 to 4 cars will cost an average of $5,000 to $10,000. 
Annual Maintenance 
You may also need to factor an annual maintenance cost. This may be anything in the rage of $5,000 to $15,000 annually. Depending on your state, you may also consider factoring in around $1000 on other business expenses. 
This budget may be higher, depending on the intended size of the business.
Apply for Registration 
You have the option of operating from home at the initial stages of your business. However, whether you operate from home or within a business premise, the registration and licensing process are mandatory.
Ensure that you have a business name that distinguishes your entity as a legal formation. Most brokers and shippers will only consider working with registered entities. 
Registration is also critical in the next step which involves licensing. This is considering the need to have a recognized entity name in the legal documents.
Licensing
Licensing is at the center of your prerequisites when starting this business. First, this licensing process varies from state to state. 
You might need to complete multiple state licensing procedures, depending on the state. Further, you might also need to consider special registration numbers that identify your carriers. 
A car hauling business may also require other federal licensing requirements before being operational. Depending on other specific operational dynamics in interstate hauling, you might require specific certifications. You can get additional information on licensing here.   
Further, each of your drivers should have a CDL A license. This should be your first concern before starting your hauling company. The license is critical considering the class of vehicles your driver(s) will be hauling.
Insurance 
Your car hauling business isn't just an ordinary investment. You'll be carrying high-value loads most times. As such, you might need to consider high-stakes insurance coverage for your cargo at all times. 
A standard rule of thumb for carriers and owner-operators is to have $1 million in liability insurance. You may also need to consider around $250,000 in cargo insurance to ensure that your load has full-coverage at all times. 
What you need to consider is extra cargo insurance for your loads. Most brokers and shippers are keen on extra coverage as a precursor to hiring a hauling company. The Federal Motor Carrier Administration further sets out rather strict regulations when it comes to insurance coverage. 
You might need to work with a car hauler insurance provider who understands the operations in the motor carrier sector well. Have you been wondering how to get into the car hauling business? It would help to consider an insurance provider who's reliable before you start the car transportation business. 
Consider the Equipment You Need
This step should be the most important in your hauling business. You can either choose to go for pre-used or new equipment. It's important, however, to understand your needs before shopping for the necessary equipment. 
Your choice of equipment should depend on the route you plan to cover. If you are keen on long-distance, then the larger carrier would work for you. However, if you intend to go regional, a 3-4 car trailer will work just fine.
You may also consider a dually if your intent is a middle-range hauling. It would help to undertake thorough research on the equipment before going all out on a shopping spree. The good thing about buying equipment is that you can purpose to upgrade as your business grows. 
You're All Set With These Tips on How to Get Into the Car Hauling Business
Starting a business from scratch can be a scary undertaking. This is especially so when the venture is as capital intensive as the car hauling business. Have you been wondering how to get into the car hauling business? 
All you need is to get the registration and licensing requirements right. With the right information on the equipment needed and a budget, you'll be good to go. However, you also need a reliable liability and cargo insurance provider to ensure your loads are safe and secure.  
Would you like to read more insightful content? Check out more up-to-date articles on car repairs, maintenance, and insurance by exploring more of our blog.
---