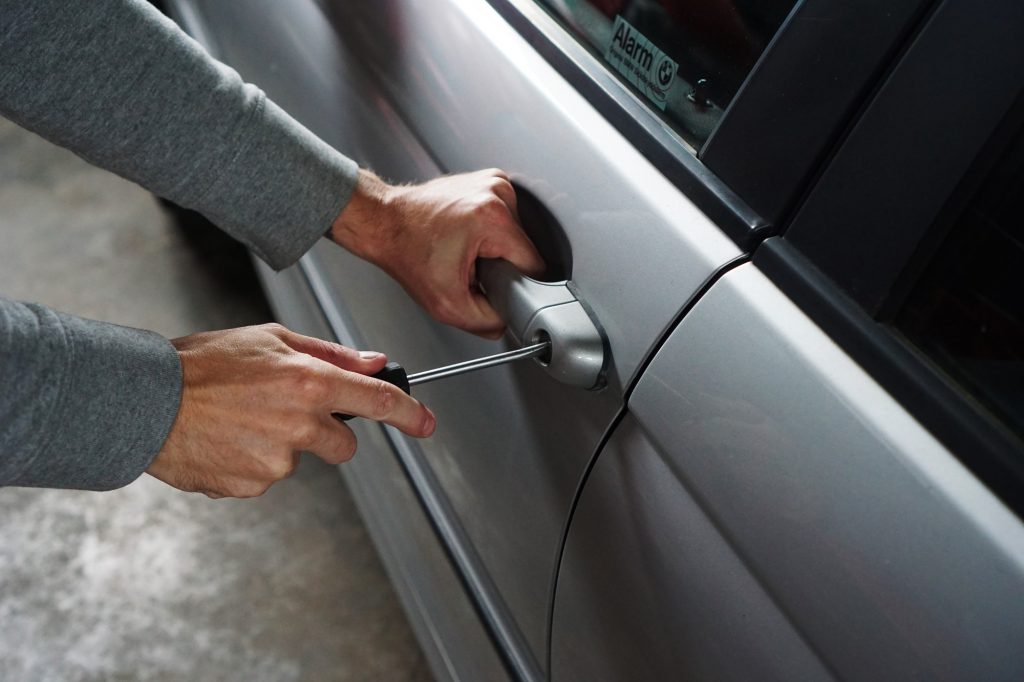 If you haven't experienced that horrifying moment when you realize, "I just locked my keys in my car!" then you will soon. It's an inevitability. 
But there's no need to panic! Read on for the top methods to get yourself back into your car and on your way.  
---
---
1. DIY Solutions For When I've Locked My Keys In My Car
There are several DIY solutions to unlocking your car without a key. Although not all methods will work on every type of locking mechanism. You can do a simple Google search to identify what type of locking mechanism is used in your car make and model.
Here are a few popular methods:
Shoestring (only on manual locks that pull up)
Metal Coat Hanger Method 
Rod & Screwdriver
Slim Jim (this is what you see in movies)
You can youtube search any of these methods for countless tutorials as well as other ways to open your car.
2. Call the Police
Law enforcement officials usually have a reliable method for unlocking cars without doing too much damage to the exterior of your vehicle.
If you're in a dangerous or dark location, don't hesitate to call the emergency line. Otherwise, we recommend contacting the local dispatch for assistance.
3. Call A Locksmith
Locksmiths are a costlier option, but if all else fails, call a professional to help you get back into your locked car.
This car locksmith is our preferred choice for Australian drivers. They offer reliable services at a price you can afford.
A locksmith is the most likely to open your car without causing any noticeable damage to the interior or exterior of your car. 
4. Contact Roadside Assistance Through Your Car Insurance Provider
If your car insurance provider offers 24/7 roadside assistance, you may be able to contact a professional to open your car for free. You can call your insurance provider and ask for assistance.
Or better yet, next time you're inside your car check your insurance paperwork and program their roadside assistance phone number into your contact list. 
5. Be Prepared for the Next Time
It's not a question of "if" but "when" you lock yourself out again. One of the best things you can do is prepare for the next time you accidentally lock your keys in the car. Here are a few tips to help make the next time a little easier.
Make a Copy of Your Keys
Make a few copies of your car key. Give one to a trusted friend or family member to keep in case of an emergency and/or hide another copy on the exterior of your car. 
Get a Hitch Safe
If your car has a hitch, you can purchase a small safe that fits into the opening. While the safe won't hold much, it is big enough for a spare key.
Hide a Magnetic Key Box on Your Car's Exterior
If you don't have a hitch you can place your key inside a magnetic lock-box that can be placed behind the bumper, behind your license plate, behind your tire plate, or even inside your fuel cap.
Install a Keypad Lock on Your Car Door
A more expensive (but still effective) option is to install a keyless lock pad on your driver side door. In addition to being able to unlock your car with a key, you could type in a passcode that will unlock the mechanism. 
Remember This!
Next time you realize "I've locked my keys in my car!", there's no need to panic! 
You've got all the info you need to get back inside your vehicle. Which method will you use?
Check out our blog today for more car tips and tricks!
---