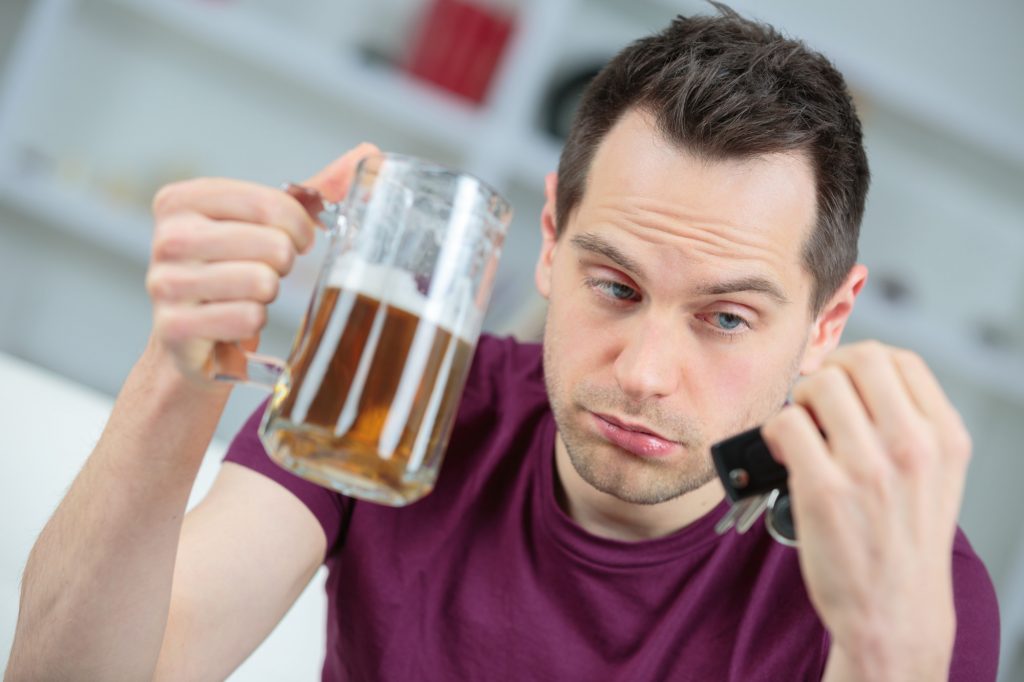 Weddings aren't always joyous occasions.
Leaving the wedding reception, Adam knew he was tipsy, but not quite drunk. Since he only lived around the corner, he thought driving home would be easier than waiting for a ride. What Adam didn't know was that 2 blocks from his house, he'd have to stop at a sobriety checkpoint.
---
---
When officers asked Adam to take a breathalyzer test, his refusal landed him an automatic DUI. Even if Adam had taken the test, his blood alcohol limit was well past the .08% legal limit.
Finding car insurance for DUI offenders can feel like a hopeless process. Even if your driving history was previously squeaky clean, your DUI charges can scare potential carriers away.
Luckily, there are laws in place to protect your rights, and tips you can use to find the coverage you need. Read on to learn how to find a car insurance carrier after receiving a DUI.
What Factors Affect Insurance Rates?
Car insurance premiums and coverages aren't a one size fits all type of situation. Insurance companies use careful calculations involving risk analysis, to decide who they'll cover, and how much they'll charge.
Before you search for car insurance for DUI offenders, make sure you know what discounts you qualify for. Here are the factors that affect your insurance rates:
Profession
Driving activity
Location
Gender
Homeownership
Education
Credit score
Looking at the list above, it's clear to see that insurance companies are looking at a lot more than just your driving history. After a DUI, your insurance rates will inevitably go up, and you might even have to find a new carrier. However, that doesn't mean you can't uncover hidden discounts that you might qualify for regarding coverage.
For example, do you work from home, or barely drive your vehicle? If so, you could qualify for a lower rate just because you drive less than other policyholders.
Car Insurance for DUI Offenders
Now that you know a little more about how insurance companies calculate rates, let's look at how you can find a carrier that will work with DUI's. First, it's always a good idea to reach out to your current insurance provider after you receive a DUI.
Let your insurance carrier know that you got a DUI, and need to know their policy on renewing policyholders with this offense. Certain insurance carriers are willing to work with a first time DUI offenders, especially if you are accident-free.
Now, you might be thinking, "What if I don't tell my insurance company, will I get to hide this DUI forever?" Unfortunately, your insurance carrier will not look the other way, or simply never find out about a DUI.
Every year, insurance companies run motor vehicle reports on their policyholders. Your DUI is something they're going to find out about, whether you tell them or not.
Laws That Protect DUI Offenders
Legally, insurance carriers can't cancel your policy in the middle of your coverage period. Federal law also prevents insurance companies from raising your rates for your current policy, even if you have a DUI. This way insurance carriers can't raise your rates in the middle of coverage in an attempt to get you to leave.
Instead, your insurance carrier has a legal obligation to honor the rest of your contract, which in this case is your insurance policy. Whether you have a 6-month policy or coverage for a full year, the coverage will stay active at the same rate for the entirety of the policy.
Benefits of Disclosing Your DUI
If you are proactive in telling your insurance provider about the DUI, you may have more options available to you. For example, you may learn that they'll renew your policy but your rates will be going up. Or, you could find out that they won't be renewing your policy, but you can find out when your current one cancels.
If your insurance provider refuses to renew your policy, knowing the cancellation date is a valuable piece of information. With the cancellation date in mind, you can begin searching for new coverage that will start exactly when your current policy ends. This way, you can enjoy paying your regular rates that were present before the DUI, for as long as possible.
Know Your DUI Forms
Every DUI is unique, and the type of legal repercussions you face will largely depend on what state you live in. In some states, there are certain forms that you're required to obtain after getting a DUI. Here are the forms you may need to certify insurance coverage:
If you are unfamiliar with these form names, chances are you don't need one for your DUI case. However, if the state's requested you provide proof of financial responsibility, you might need to complete one of the forms above. All 3 forms are certificates of financial responsibility.
Once submitted, the state will have proof that you have active liability coverage. The SR-22 tends to be the most common form that states require DUI offenders to have. As you gather SR22 Insurance Quotes, be sure to provide the companies with the correct policy dates.
Your certificate of responsibility, or SR-22, will only help you while you have insurance coverage. Once your current policy ends, if you don't renew, the carrier will legally have to notify the state. Once the state finds out you don't have active liability coverage, you could lose your driving privileges.
Have Hope for the Future
While finding car insurance for DUI offenders may be difficult, it's not a hopeless venture. We suggest you begin setting aside savings now, to help cover the inevitable spike in your monthly payments. 
If you save up enough money, you could potentially pay for your new policy in full, and receive a large discount for doing so. Begin to look for ways you can save money in your life.
For example, you could start being more active in your car's maintenance and repairs, instead of going to a mechanic. Working on cars can be a lot easier than you might think, and it's a great way to save big. Go ahead and check out our Car Repair Manuals, today!
---