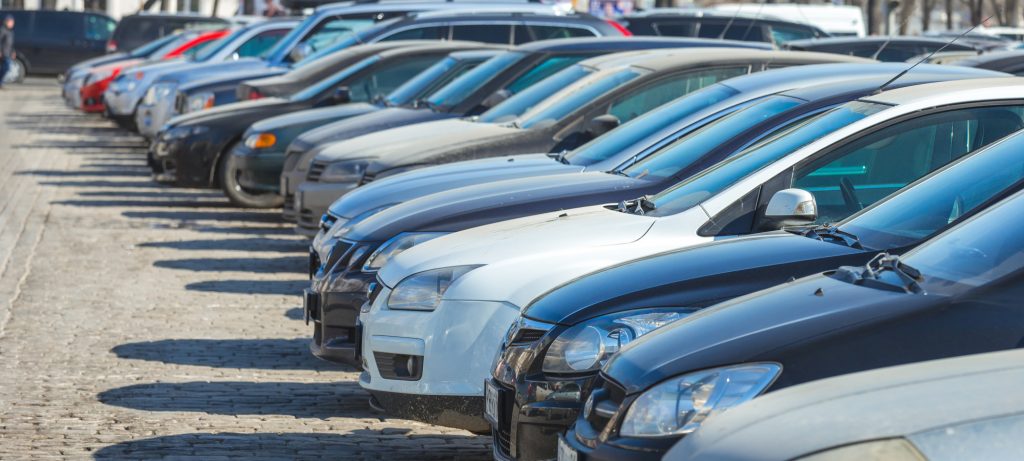 Over 40 million used cars are sold in the United States annually. Most people view having a reliable and appealing car as a priority. While most consumers would love to buy a brand-new car, many of them don't have the money or the credit needed to make this purchase.
This is why opting for a quality used vehicle is such a good idea. With all of the different options on the market, figuring out the best car to buy used can be challenging. Instead of rushing through this important decision, do your homework to ensure the right car is purchased.
---
---
Consulting with professionals in the used car industry is a great idea. These professionals can offer you some guidance regarding which used vehicle best suits your needs and your budget.
Read below for more information on the best cars to buy used.
1. The 2012 Honda Fit
Are you looking for a car with flexibility and appeal? If so, the 2012 Honda Fit is a great option. The rear seats of this vehicle can be flipped and folded in a variety of ways. This allows you the ability to configure your backseat and cargo space in a number of unique ways.
This vehicle also gets around 35 miles per gallon on the highway. With this great fuel economy, you can spend more time driving and less time at your local gas station.
The 2012 Honda Fit also features things like Bluetooth connectivity and a USB port. Each of the Honda Fit models of this year comes with things like cruise control, power windows and air conditioning.
2. The 2010 Ford Fusion
If you are in the market for a used midsize car, then the 2010 Ford Fusion is a fantastic option. While there are a number of used cars on the market classified as midsize, few of them have the power and versatility of the Ford Fusion.
Drivers who travel with a few passengers on a regular basis need the room offered by the 2010 Fusion. Not only does this vehicle provide plenty of legroom, but it also features a large trunk. This means you will have plenty of room to haul suitcases if you are taking a road trip.
The luxury 2010 Ford Fusion models have safety features like passenger-side airbags and a blind spot monitoring system. The best way to get a feel for what this vehicle has to offer is by taking it for a test drive. Once you get behind the wheel of the 2010 Fusion, you will definitely see what all of the fuss is about.
3. The 2009 Mercedes-Benz E-Class
For years, the Mercedes-Benz brand name has been synonymous with luxury and class. The 2009 Mercedes E-Class delivers on all of the hype surrounding this auto manufacturer. Buying a used luxury car is a great idea for consumers who want more appeal but don't want the financial burden of buying a new vehicle.
The standard 2009 E-Class comes with things like a sunroof, power seats and a Harmon Kardon sound system. Not only is the interior appealing, but the exterior is also eye-catching. The 2009 E-Class has a trunk that is around 16 cubic feet.
This large trunk allows you to carry all of your things with you without cluttering up the interior of the vehicle. Before you invest in a 2009 Mercedes-Benz E-Class, be sure to price shop to ensure you are getting the best possible deal.
4. The 2010 Toyota Sienna
Finding a nice and reliable van is something most adults are concerned with. If you have a large family, making sure they can travel around in style is vital. With all of the different used minivans on the market, selecting the right one can be time-consuming.
The 2010 Toyota Sienna is one of the best used vans on the market. This van is designed to hold up to eight passengers comfortably. The 2010 Sienna also has a ton of cargo space and power windows.
The luxury trim 2010 Sienna also features power-sliding doors, which make getting in and out of the van much easier. This minivan is equipped with a 266-horsepower V6 engine, which is both powerful and fuel-efficient.
5. The 2012 Honda Civic
Whether you are looking for a sedan or a coupe, the 2012 Honda Civic is a great option. Honda has developed a reputation for building vehicles that are both durable and beautiful. The great thing about the Civic is that it comes in a number of models.
The Civic SI has a 201-horsepower four-cylinder engine. This engine has a lot of power and can provide you with the fuel economy you are after.
Most of the Civic models come with cruise control, remote keyless entry and air conditioning. The EX model is considered the top of the line Civic. The EX is the only Civic model of this year to feature Bluetooth connectivity.
6. The 2009 Acura TL
Another great used car you should think about investing in is the 2009 Acura TL. This Acura vehicle is designed to seat five passengers comfortably. It also comes stock with a 280-horsepower engine.
The 2009 Acura TL also has features like leather seats, Bluetooth connectivity, and even a USB port. If you want more versatility, look for a TL with the Technology package.
These models have things like a rearview camera and a sport-tuned suspension system.
Finding the Best Car To Buy Used Takes Time
Now that you know more about the vehicles on the market, you need to focus on the best car to buy used. With the help of an experienced dealership, finding a great deal on a quality used vehicle will be a breeze.
Are you looking for more car-related content? If so, check out the rest of the blog posts right here on our website.
---