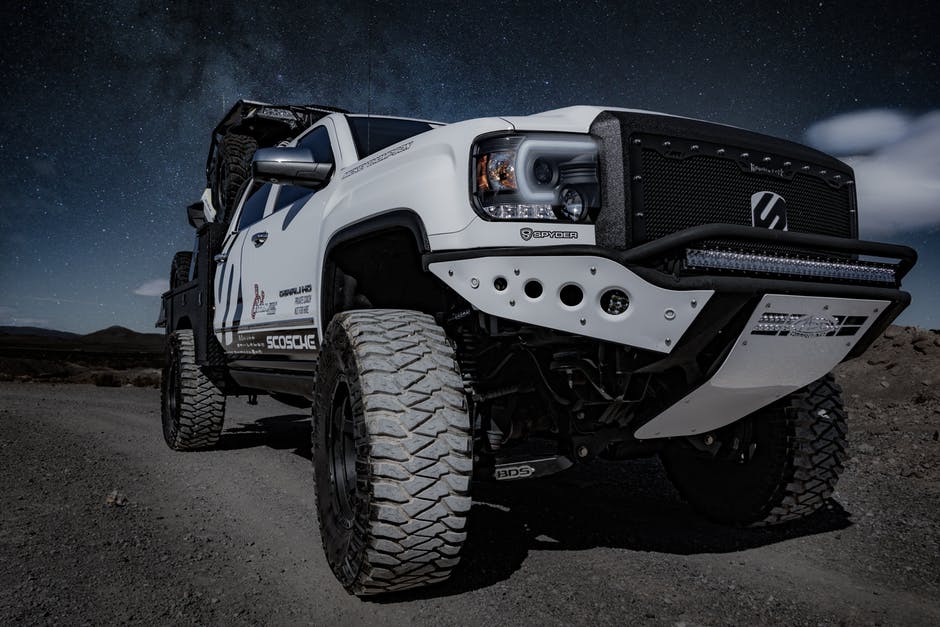 It's your truck, so why not make it your own?
Adding a few mods to your truck is a great way to really make it yours or add a little extra power. But, the right modifications can also add some serious value to your ride.
---
---
If you're looking to add a few aftermarket parts but are worried about how they might affect resale value, read on for a closer look at five truck mods that can add real value to your ride.
Upgrade Your Wheels and Tires
One of the best things you can do for any vehicle is to upgrade the wheels and tires.
The stock tires and rims just don't look that great on most vehicles. A nice set of aftermarket wheels can really make your truck stand out.
Whether you're going for a lifted, off-road look or a sportier setup, upgraded wheels and tires can make a world of difference in the look and value of your ride.
Aftermarket Exhaust
Want to add power to your truck and a great sound at the same time?
Aftermarket exhaust is a relatively simple way to add power quickly. Since most factory mufflers are designed to minimize noise, an aftermarket exhaust system will help add some efficiency and a nice sound.
Install a Cold-Air Intake
There are few modifications that will give you more bang for the buck than a cold air intake.
A cold air intake allows air to flow more freely into the engine. Most cold air intakes will give you an extra 5 to 10 horsepower while giving your truck a little extra growl.
While the cost of most cold air intakes is fairly low, a high-quality model can add real value to your truck.
Engine Tuners for Added Power
If you want to add serious power to your truck, a chip or engine programmer is the way to go.
Depending on the make and model of your truck, tuners can add loads of horsepower and torque with no real effort from you besides programming the tune or adding the chip. Diesel trucks can especially benefit from an aftermarket tune — just don't go too wild.
Engine tuners can be a bit pricey and are usually made specifically for certain makes and models, but are usually well worth the performance enhancements. Whether you're trying to find the right Toyota Tundra mods and accessories or just need the right tuner for your truck — make sure you pick one that's made for your truck
Add a Lift Kit
Even if your truck isn't four-wheel drive, a lift kit can give your ride a new, more aggressive stance. Unless you're going for more of a street look, even a modest lift or leveling kit will make most trucks look much better.
If you keep your lift tasteful — four to six inches at most — you can give your truck a whole new look while adding value to it right away.
Your Turn: Picking the Right Truck Mods
Finding the right truck mods can be tough. Whether you're trying to replace a part or just need the right part for your truck, there's nothing quite like getting your truck just the way you want it.
Want to learn more about modifying and maintaining your vehicle? Check out the rest of our blog now.
---