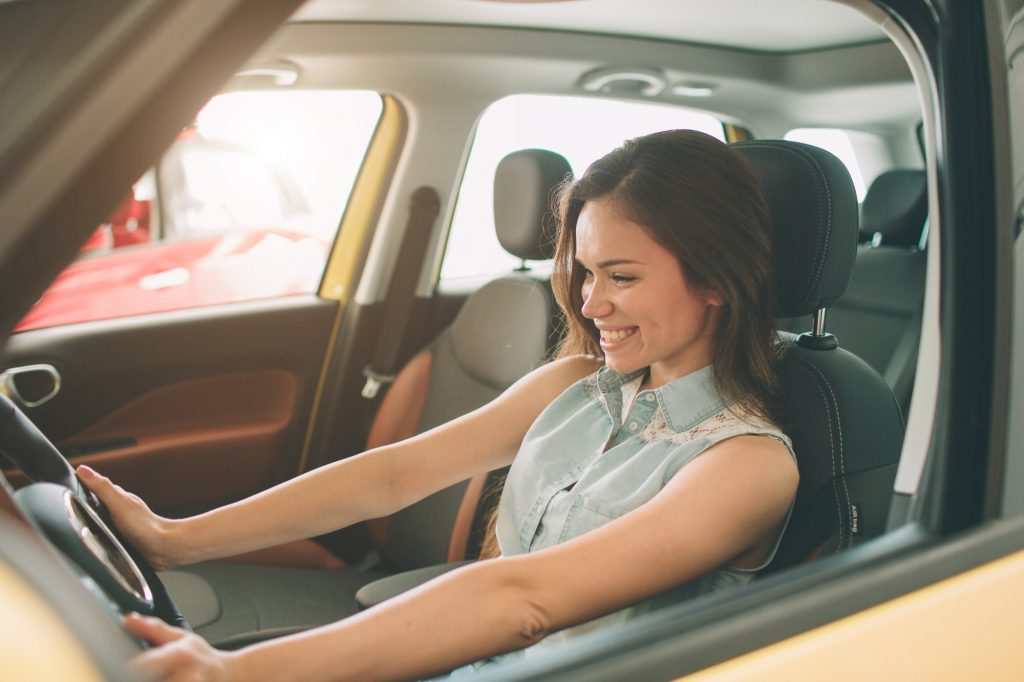 Are your credit scores too low to get you a car? Are you running out of options for getting a car for yourself? If so, a buy here pay here dealership is your last and best choice.
Since the end of 2009, car debt in America shot up to 75%. The average Joe now pays an average of $551 per month for 69 months for a new car. It's more expensive than ever to get a used car, much less one that's brand new.
---
---
Yet, many Americans rely on personal-use vehicles for easy and convenient transportation. While the process of getting one isn't easy, we have one more option for you to try. Keep reading for a quick guide on buy here, pay here financing.
1. What Is Buy Here Pay Here Financing?
When you go to buy here pay here lots, you'll see that the dealership is different from most. The process of buy here pay here dealerships is, in some ways, flipped. One, buy here pay here car dealers act as the seller and lender by offering in-house financing.
The reason is they put up their own money to finance these loans. Contrary to a traditional car dealership, they don't need a third-party lender to finance the borrower.
Buy here, pay here dealerships are also known as BHPH dealerships.
Some BHPH dealers advertise with phrases like "no credit check auto loan" or "we finance". While this type of dealership doesn't check nor need your credit score, it has a high interest. One reason for this is because most of their customers have very bad credit scores.
The buy here pay here payment process follows its dealership name. You go into the dealership and make your payment in person. However, other BHPH dealerships allow for a wider range of payment options now.
2. How Does It Work?
When you go to a buy here pay here lot, you can get the dealership without a credit check. Dealers will still ask for details of importance like your income and proof of residence. They will then provide loans for you based on your ability to repay.
They'll check first if you qualify for a loan. Using your income as a basis, they will calculate your debt to income and payment to income ratios. If you have enough available income to make the payments, they will verify you.
They need to confirm first because they don't rely on outside sources for financing. After they verify your loan, they will show you the cars you can get within that price range. As with most dealerships, you and the dealer will agree on the payments and payment schedule.
You will notice that the interest rates are much higher than the typical auto loan. Some dealers will ask for a down payment that's higher than the traditional auto loan. Other BHPH dealers will ask for a down payment that is high enough to cover their original buying price of the car.
Most requirements will vary with each buy here pay here dealership. Make sure you ask them about what you need before you go to the dealership to get a car.
Also, the BHPH dealership process is so quick that you could sign and drive in the same day.
3. Who Should Get Buy Here Pay Here Dealerships?
Often, bad credit scores make it a challenge to get a car from a traditional dealership. As we stated above, buy here pay here lots don't check credit. This makes it the best option for people with very bad or low credit scores.
People with no credit scores may find getting an auto loan difficult. A great option for them is financing from a buy here pay here dealer as well.
If you're in a rush to get a car of your own within the day, going to buy here pay here lots is your best choice.
Are you finally interested in a buy here pay here dealership? Get on Google and search for a "buy here pay here" site within your area. Buy here pay here car lots are available in most cities and states now.
4. Pros of Buy Here Pay Here Financing
Are you credit-challenged and unable to get a car loan because of it? As we already said before, a BHPH car loan is your best choice. Dealers of buy here pay here loans won't need your credit scores or standing.
Buy here pay here dealerships have much lower approval standards. Since they aren't relying on third-party lenders, the terms are more flexible too. If you want to set your loan to last for five years, it's possible to make an arrangement.
Do you have a busy schedule and don't have the time to wait for your car loan to get approved? Buy here pay here dealers offer one of the fastest services for getting a car. You can walk into the buy here pay here lot and drive out with your new car within the day.
5. Cons of Buy Here Pay Here Financing
It's true that buy here pay here financing has higher interest rates than the traditional car dealership. Some BHPH dealers will also need more frequent payment from you. Because of this, you may worry about how buy here pay here loans affect your credit score.
It won't. Thus, making payments on time won't help you improve your credit score. Also, some BHPH lenders might not report your payment history to the main credit bureaus.
Depending on where you are, most BHPH lots won't have a wide array of cars to choose from. The process checks for eligibility before you get to see which cars you qualify for. Also, when you get used cars buy here pay here dealers offer, you may find they already have high mileages.
Start Driving Your Very Own Car
That's our guide on the buy here pay here financing option. Remember, getting a car of your own isn't an easy process. The key to making it through this option is to prepare your finances well before you make a deal.
For more guides on buy here pay here car dealerships, feel free to check out more of our guides today.
---